Hydration Assessment with Microwaves
Developing a microwave device that will let older adults measure their hydration levels—a marker of health—at home.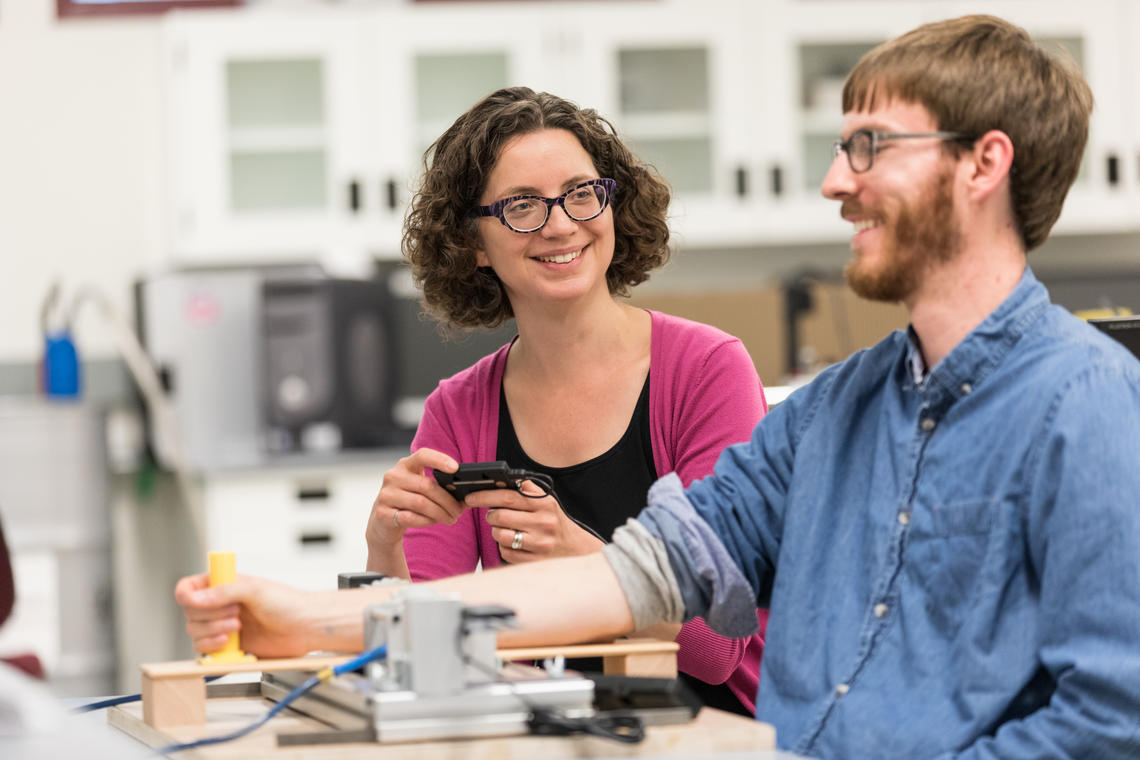 The level of hydration in tissue is an important marker of health and this is especially true as people get older. Dehydration can be an early indication of serious medical issues. Instead of making older adults go to the lab to get a blood or urine test to measure their hydration levels, BME researchers are developing a home-based device that uses low level microwave sensors to measure water content in tissue.
They have tested the device on members of the UCalgary Dinos wrestling team—athletes that lose a lot of water—and people fasting during Ramadan. When placed on the arm (or another extremity), the sensors measure the electrical properties in the tissue, which in turn, indicate water levels. The goal is to develop technology that can be installed in the home to provide older adults with a convenient way to monitor their hydration. Detecting changes in water levels in the tissue may allow earlier treatment and intervention.
Dr. Elise Fear (Co-lead), Professor, Electrical and Computer Engineering, Schulich School of Engineering 
Member, Charbonneau Cancer Institute, Cumming School of Medicine
Dr. David Hogan (Co-lead), Professor, Departments of Medicine and Community Health Sciences, Cumming School of Medicine 
Member, O'Brien Institute for Public Health, Hotchkiss Brain Institute 
Brenda Strafford Foundation Chair in Geriatric Medicine