Ali Telmadarreie, Research Associate, CERC
Ali is from Iran and came to the University of Calgary in April 2017 to complete his postdoc, after which he became a UCalgary Research Associate on the CERC team.
Research focus area: My research focuses on the integration of advanced material science with classical reservoir engineering to create novel solutions for long-standing challenges for recovering hydrocarbon and increase the efficiency and sustainability (i.e. reducing the footprint and environmental impact) of the energy production. 
Favourite experience at UCalgary so far: Working with a diverse cohort of talented researchers which promotes creativity and innovation. 
Fun fact: I'm in love with nature - I love to go camping and fishing. And I can play the guitar!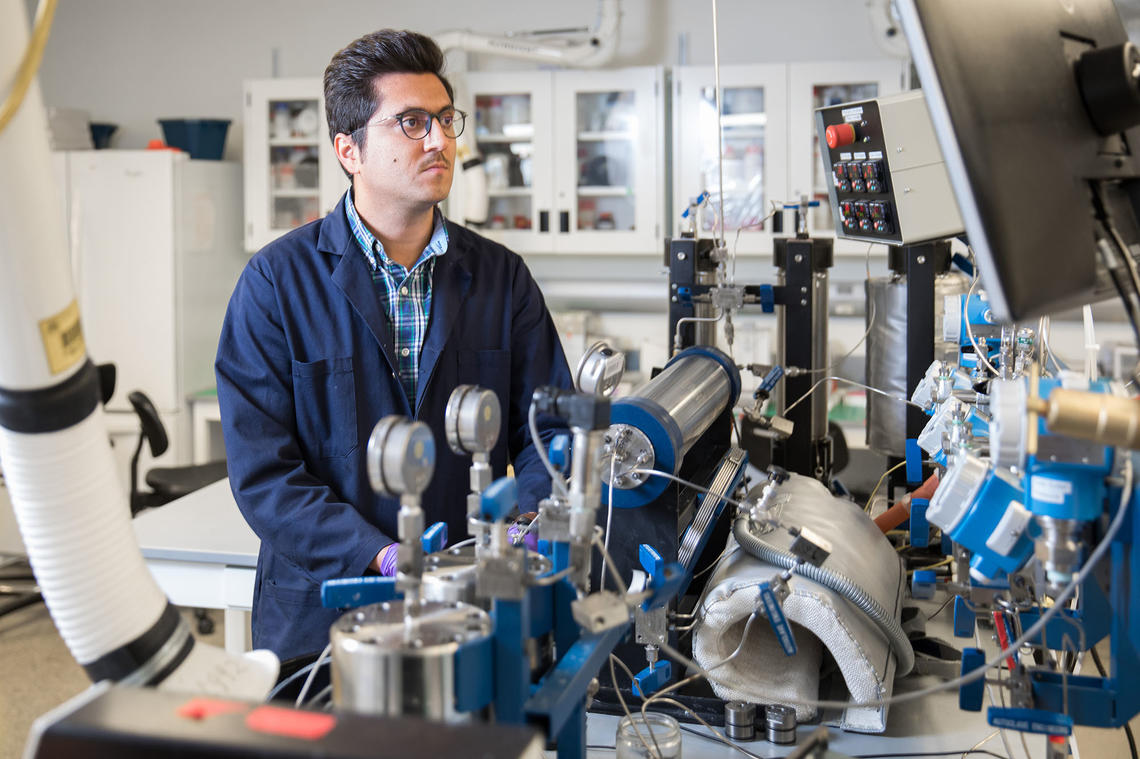 March 2020: Ranjani Kannaiyan, Postdoc Associate, GRI
Ranjani is from India and joined us at the University of Calgary in September 2009 as a PhD Student, and became a Postdoctoral Scholar in February 2014.
Research focus area: At present, our research is focused on capture and conversion of hazardous gases from petrochemical industries. It involves synthesis of new materials and technology development for selective capture of the hazardous gases and converting the gases to value added product. 
Favourite experience at UCalgary so far: Being involved with Operation Minerva program as a mentor to the eighth graders and representing myself as a woman in science is my most cherished experience. 
Fun fact: Doing fun science experiments with my kids.