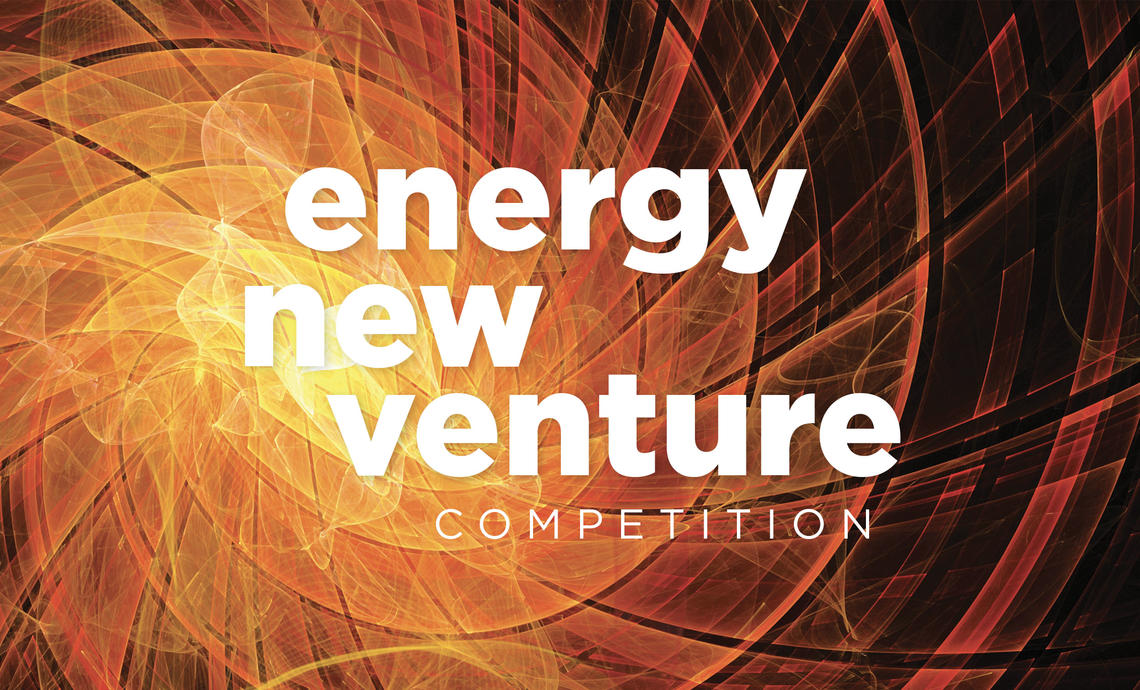 The Energy New Venture Competition is Canada's leading early-stage pitch competition dedicated to the advancement of emerging innovations for the energy sector. The single-day competition, hosted by the Hunter Hub for Entrepreneurial Thinking, is designed to introduce promising start-ups to an incredible network of investors and industry leaders, and offers a pitch training program led by Platform Calgary (formerly known as Calgary Technologies Inc).
The Energy New Ventures Competition is open to seed-stage companies, budding entrepreneurs, researchers and students from around the globe. 
Launched in 2013, the Energy New Venture Competition is a platform for advancing emerging energy technology companies and concepts to the next level. The vision for the event is to become the premier early-stage energy entrepreneurship competition in North America.
Since its inception, the competition has showcased businesses with cutting-edge ideas covering a broad range of topics in the energy space. The competition has attracted budding entrepreneurs, researchers, students and seed-stage companies as well as keen investors, industry leaders and technology users from across the country, and continues to draw outstanding talent and support each year.
The competition features Concept stream entrepreneurs with early innovative ideas and Venture stream entrepreneurs who have entered the seed-stage and are in the process of obtaining funding.
Up to 14 teams will have a chance to win cash and in-kind prizes valued in excess of $100,000.
Prior to pitching their ideas to a panel of esteemed judges, teams will complete a comprehensive three-part mentorship and professional training program led by Platform Calgary (formerly known as Calgary Technologies Inc). On the day of the competition, guests will enjoy team pitches, a keynote speaker, networking opportunities and the chance to learn more from the competitors through demo booths.
Benefits of competing
Gain first-hand access to rising entrepreneurs and businesses in the energy sector.
Contribute meaningful financial or in-kind resources to support promising entrepreneurs on their journey to success.
Network with like-minded individuals who believe in the power of innovation and entrepreneurship in the energy sector.
Enhance your company's brand awareness in the entrepreneurship and energy sectors.
Be part of the entrepreneurial energy ecosystem in Calgary, Alberta, Canada and beyond.
Questions? 
Contact us at env@ucalgary.ca.
The Energy New Venture Competition is brought to you by the generosity of The Brawn Family Foundation and The John Dobson Foundation.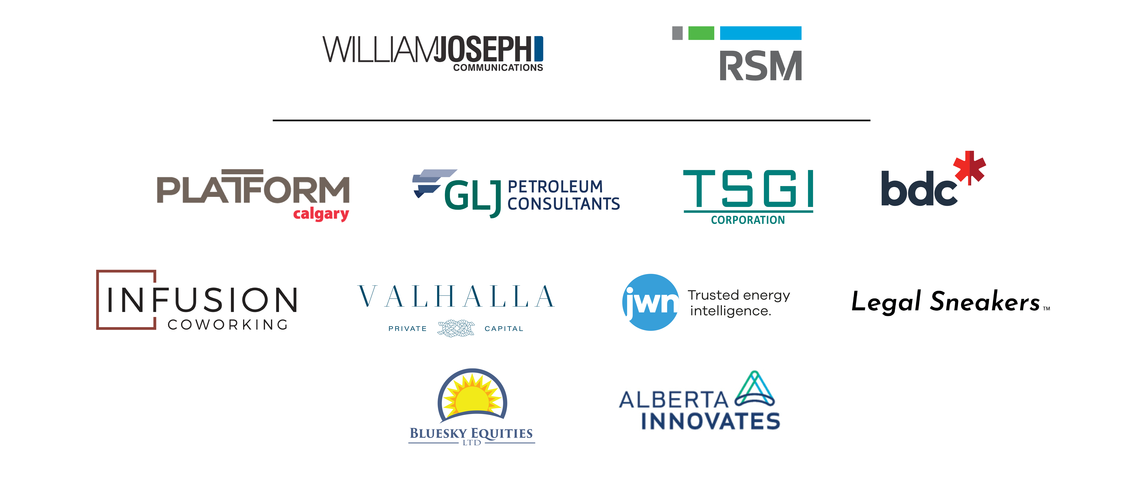 Previous Energy New Venture Competition Winners
Concept Stream Winners

1. LiEP Energy Ltd., Laura Mislan, $7,500 (and audience choice winner $1,000)

LiEP Energy's proprietary rapid lithium extraction technology unlocks lithium brine resources, providing secure supplies of lithium hydroxide to battery manufacturers.

2. High Density Power Conversion, Zhongyi Quan, $5,000

High Density Power Conversion is a potential spin-off of the University of Alberta, focusing on developing compact and lightweight power conversion systems for renewable energy, energy storage, and electric vehicle applications

3. Carbonova Corp., Mina Zarabian, $2,500

Carbonova Corp. targets to produce a large amount of pure carbon nanofibers (CNFs) as a revolutionary manufacturing material from waste energy and greenhouse gases (GHGs).

Venture Stream Winners

1. Hawkiiii, Janelle Watson, $25,000 (and audience choice winner $2,500)

Hawkiiii brings the world's most advanced wireless sensor technologies to meet growing industry demand for live, on-site equipment and infrastructure monitoring. Hawkiiii patented non intrusive strain and motion technology is ideal for load and torque applications.

2. Summit Nanotech, Amanda Hall, $15,000

Summit Nanotech Corp. is a Calgary-based startup company on a mission to create and implement greener extraction processes in the energy industry by leveraging breakthroughs in nanotechnology.

3. Proton Technologies Canada Inc, Grant Strem, $10,000

Proton's patented process allows pure hydrogen production from almost any oil and gas field; even depleted or abandoned ones without carbon emissions. When everyone realizes hydrogen energy can be lower cost than hydrocarbons, the world will switch to clean energy.
Concept Stream Winners

1. Crux Operations Control, Calgary, Victoria Knott, Matt Bosworth, $7,500 (and audience favourite winner, $1,000)

Crux OCM is a solution provider that has an advanced process control platform which addresses flow, power and DRA optimization for liquids pipelines.

 

2. Bluefield, Palo Alto, California, Richard L. Lachance, John Atkinson, Yotam Ariel, $5,000

Bluefield's proprietary, microsatellite-based sensor technology can survey methane emission sites around the world on a daily basis with unprecedented accuracy. By providing our data along with predictive analytics to clients in industry, we will help them profitably address pipeline leaks - and by providing them to governments, we will provide the means to develop and enforce stricter regulations on methane emissions. Beyond this core focus on reducing emissions from the oil and gas sector, our methane data will also be useful for the development of emission credit markets in forestry and agriculture, where monitoring and verification of project results can often be a barrier.

 

3. ReWatt Power, Calgary, Prageet Nibber, Alex Monegro, $2,500

We're accelerating the renewable energy revolution. Our platforms helps distributed energy generators put their generation on autopilot by automatically optimizing their assets and making transactions easy and affordable. We use machine learning algorithms to compare site performance against its commissioning modelling and against peers, automatically generating improvement suggestions and sending tickets to your O&M provider. We use blockchain technology to make transacting renewable energy credits (REC), carbon offsets, and physical power simpler and more accessible. Get simple, transparent, and dependable profits from your power generation.

Venture Stream Winners

1. Borealis Wind, Daniela Roper, Emma Chorlton, Kitchener, $25,000 (and audience favourite winner, $5,000)

Borealis Wind has developed a wind turbine blade de-icing retrofit that is simple to install and maintain. It is able to reclaim 80% of the power that would have otherwise been lost to icing downtime.

 

2. Hub H20, Adam Martinson, Jill Viccars, Calgary, $15,000

HubH2O is a cleantech startup developing a software platform for energy companies to minimize environmental impacts, maximize resource management and improve profitability. We do this by enabling companies to reduce freshwater use, costs associated with water/wastewater sourcing and disposal, and risk of regulatory non-compliance (i.e., fines). The cost of sourcing, managing and disposing water is perceived as a major risk in the industry as it accounts for up to 40% of the cost of hydraulically fracturing a multi-million dollar well. Our platform will provide data for producers to address these issues, and eventually, an exchange where water and wastewater can be traded between operators ultimately reducing freshwater extracted from natural systems.

 

3. Akine Inc., Krzysztof Palka, Choon Teo, Calgary, $10,000

At Akinê Inc. our production optimization service delivers improved productivity and lower cost of lifting for horizontal and vertical oil wells equipped with reciprocating artificial lift. We provide technical support and peace of mind to field operations and production engineering teams so they can focus on the most pressing issues while all their wells are operating at peak performance. We deliver results by employing a unique combination of technology, knowledge and expertise to optimally operate each and every well equipped with a reciprocating artificial lift and our optimization system. The results are achieved by maximizing uptime and minimizing minor and major failure rates that result in loss of production and premature workover cost. We deliver our collaborative and personalized expert service by providing real time well control and production data with intuitive web based platform coupled with sophisticated remotely controlled well automation hardware.
Read the 2017 winners announcement in UToday
Concept Stream Winners

1. MycoRemedy, Kelcie Miller-Anderson, $7,500 (and audience favourite winner)

2. Pursuit Technologies Ltd., Steve Fitel, Dave Hellett, $5,000

3. Geometric Energy Corporation, Scott Dooley, Timothy Bjorndahl, Samuel Reid, $2,500 

Venture Stream Winners

1. Cold Bore Technology, Jamie Clarke, Brett Chell, Tyler Sanden, $25,000 and a pitch at PROPEL Energy Tech Forum

2. Vintri Technologies, Jeff Boyle, Brendan Boye, Phil Roberts, $15,000

3. WattBox Solar, Patrick Leslie, Frank Laxshimalla, $10,000 (and audience favourite winner)