IMPACT Clinical Trial Accelerator Program
IMPACT is a program for new ventures and startups in the life sciences or biomedical industries ready to do clinical trials
IMPACT: Integrated Management Platform to Accelerate Clinical Trials
IMPACT is a program for new ventures in the life sciences or biomedical industries who seek to commercialize their health-related inventions, conduct clinical trials, and secure regulatory approval. 
The IMPACT Venture Navigators work with the venture to design, support, execute, and report on their clinical trials, including connecting the venture with a Principal Investigator. 
Located at the Life Sciences Innovation Hub, IMPACT is supported by Innovate Calgary and offers unparalleled access to research space (office, wet and dry labs, prototype maker space), entrepreneurial and business development programming, mentorship, and connections to local experts, facilities and resources.
Creative Destruction Lab is the recognized commercial partner for IMPACT.

Work with the IMPACT Team to get your product to market
Housed within the Life Sciences Innovation Hub at the University of Calgary, in collaboration with Creative Destruction Lab - Rockies and activated by Innovate Calgary, IMPACT facilitates the process of navigating the local research environment to ensure timely and smooth start-up, execution, and completion of clinical trials required to license and sell new medical devices, software, or pharmaceuticals in various domestic and international markets. Partnering with our team will result in a much faster and simplified research experience on the challenging path to commercialization of a medical device, drug, or other life science-based product.
Here's what you can expect when you partner with the IMPACT Team to conduct your research:  
An initial consultation meeting to assess your company's needs, expectations, and to map out a unique research plan
A Navigator assigned to your project to act as a liaison between your company and the University and other important stakeholders
Access to University and other local resources and connections
Consistent guidance through all required processes and steps of start-up, execution, management, and close out of a clinical trial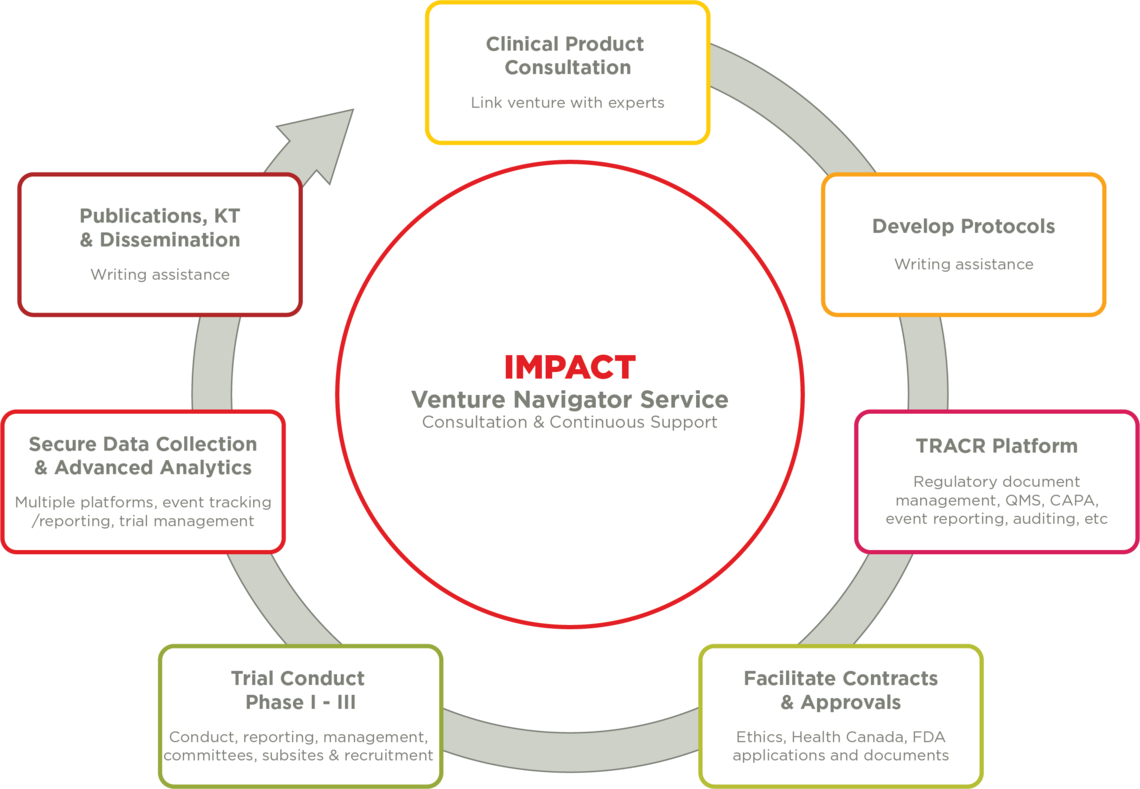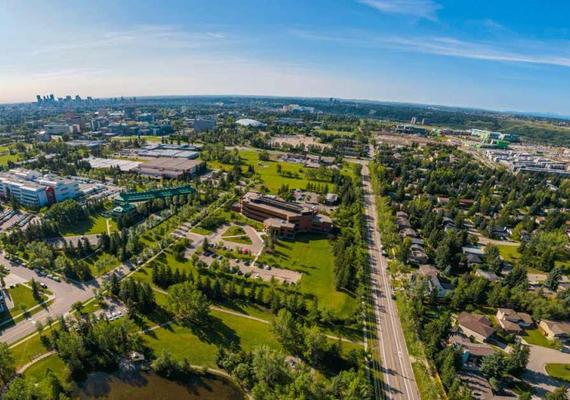 Moving Solution-Driven Inventions Forward
Partnerships with University of Calgary's IMPACT Clinical Trials Accelerator move health innovations forward, from concept to marketplace.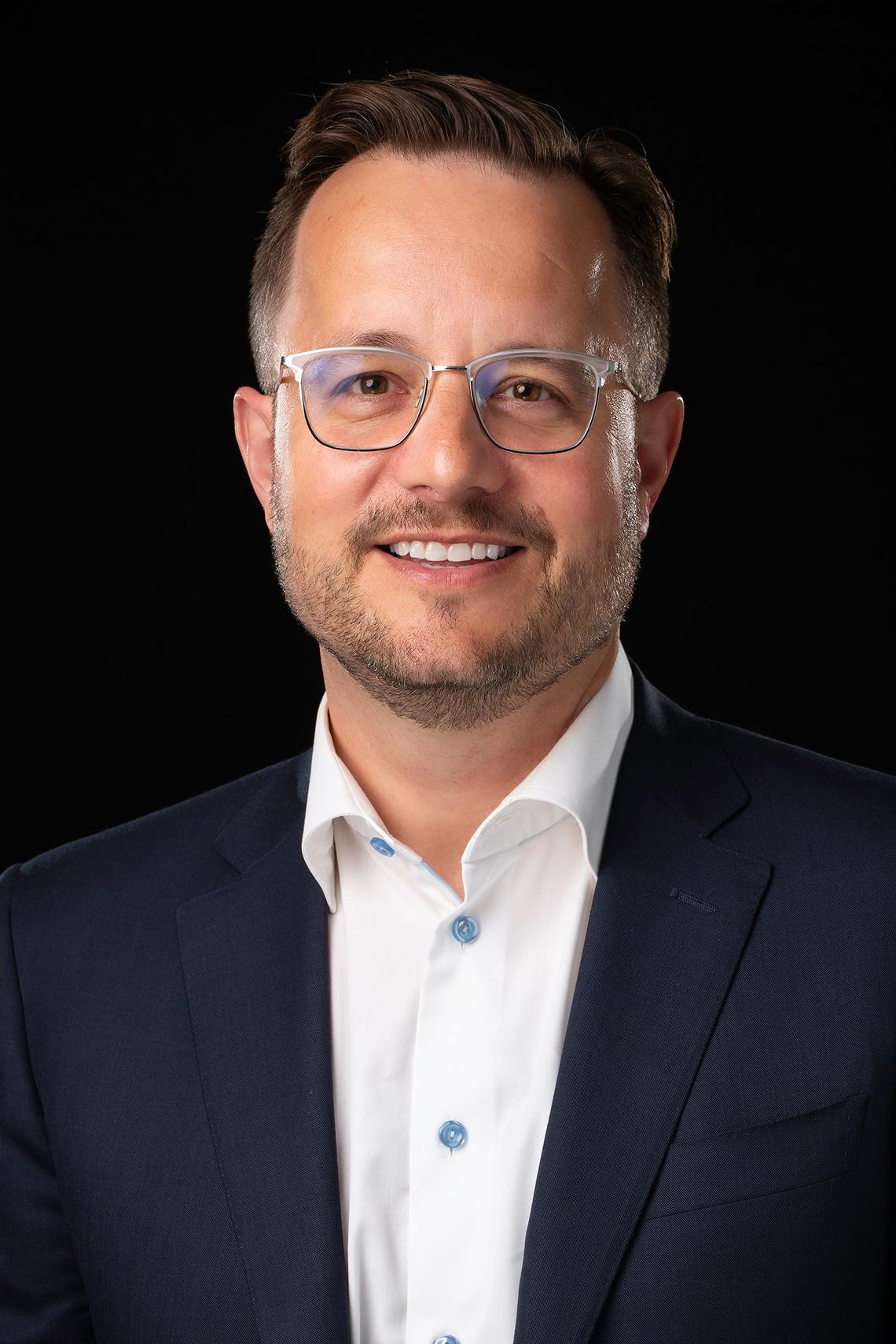 Dr. Derek Exner, MD, MPH, FRCPC, FHRS
Medical Director, IMPACT 
Canada Research Chair (Tier 1), Cardiovascular Clinical Trials
Professor and Associate Dean (Clinical Trials), Cumming School of Medicine
Dr. Exner is Canada Research Chair in Cardiovascular Clinical Trials, a Professor and an Associate Dean at the University of Calgary. Derek founded the IMPACT clinical trials program for medical ventures. He is a practicing cardiologist, heart rhythm specialist, and clinical trials expert. His clinical work and research focus on Cardiac Implantable Electrical Device (CIED) therapy. He has authored or co-authored over 300 articles, book chapters, and abstracts and has chaired and participated on multiple Guidelines Committees. Derek is actively engaged in several medical technology ventures, serving as the Chief Medical Officer of HelpWear Inc. and acting as an advisor to several other companies.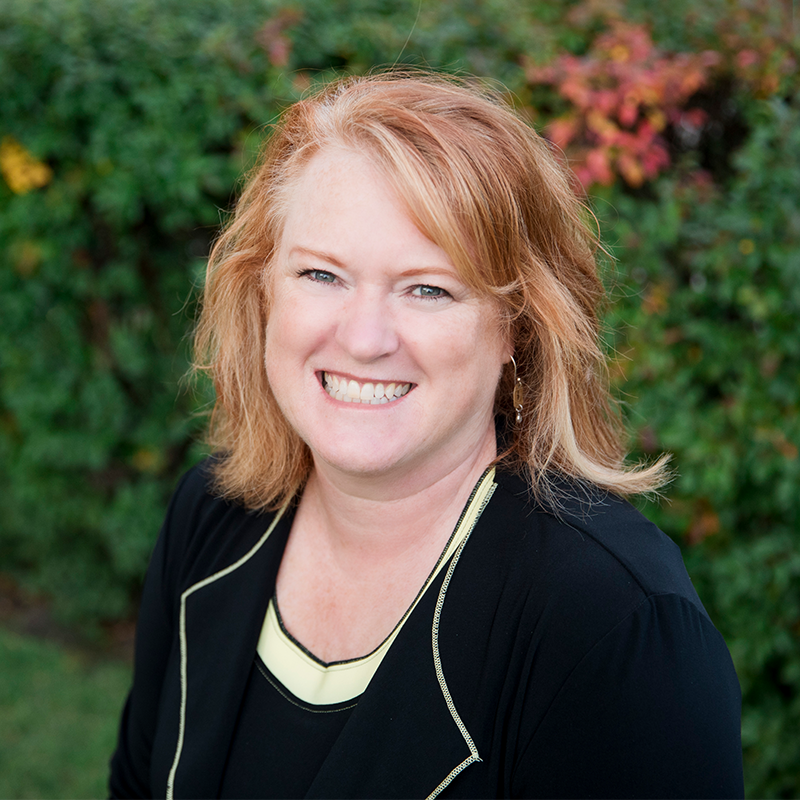 Karen Cowan, RN
Venture Navigator
Karen received her RN from Foothills Hospital School of Nursing and started her career working on a cardiology medical floor. She then worked in coronary intensive care for 10 years. During this time she also worked in the cardiac cath lab and cardiovascular intensive care unit. She then moved to the cardiac device clinic where she worked as a nurse clinician and research coordinator/manager with Dr. Exner for the last 20 years. Karen has extensive knowledge and expertise in clinical trials involving medical devices, including regulatory requirements and study coordination with new start-ups to large, experienced companies.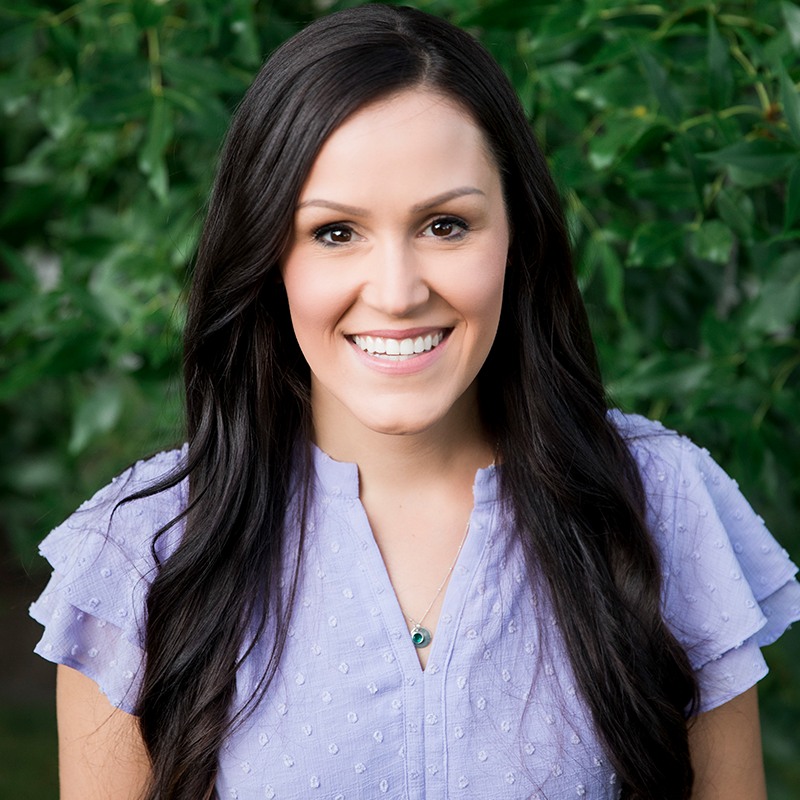 Michelle Nelson, PhD, CAPM 
IMPACT Venture Navigator
Michelle received her Bachelor in Science (Human Kinetics) from the University of Guelph in 2010 and a PhD in Medical Science from the University of Calgary in 2015, specializing in translational research and clinical trials in nephrology. She is also formally certified in project management. Michelle is highly skilled in scientific writing, project management, and managing local clinical trials. 
Ian Kabetu
Regulatory Specialist
Ian is a highly-experienced regulatory expert with over two decades of experience in multiple industries, including pharmaceuticals, nutritional supplements, natural health products, and medical devices. He has done regulatory work in the United States, Europe, and Canada.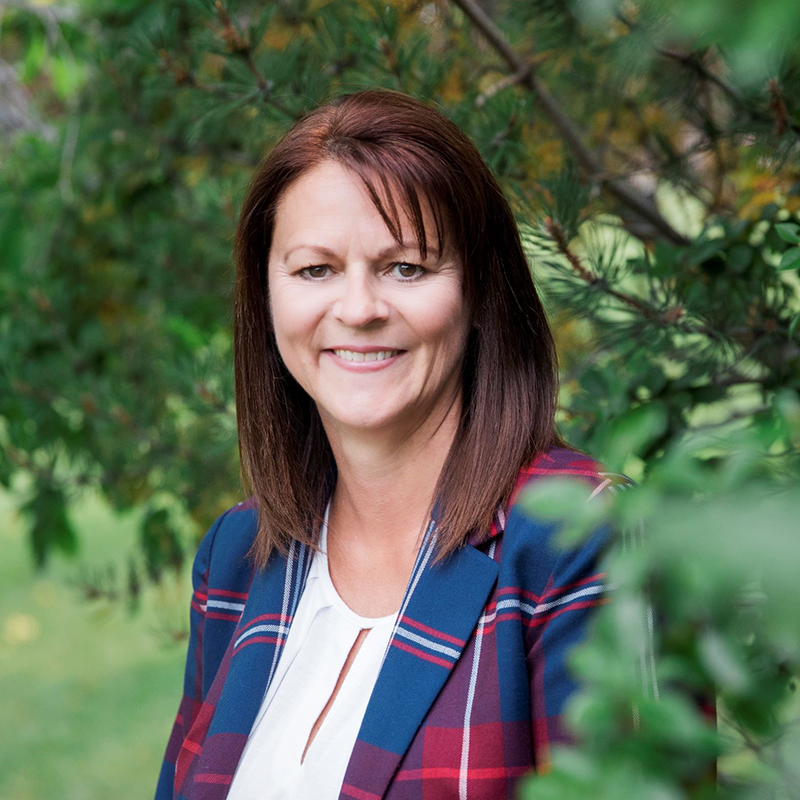 Kelly Markevich
Senior Administrator
As Senior Administrator for the IMPACT program, Kelly supports Dr. Derek Exner in the development, strategic planning, and governance for the IMPACT program, including program advertising, event planning, marketing material creation, and office management. Kelly brings over 15 years of professional Executive Assistant experience in Oil & Gas, supporting CEOs, Vice Presidents, Professors, and Board of Directors, with skills to make the lives of busy executives easier.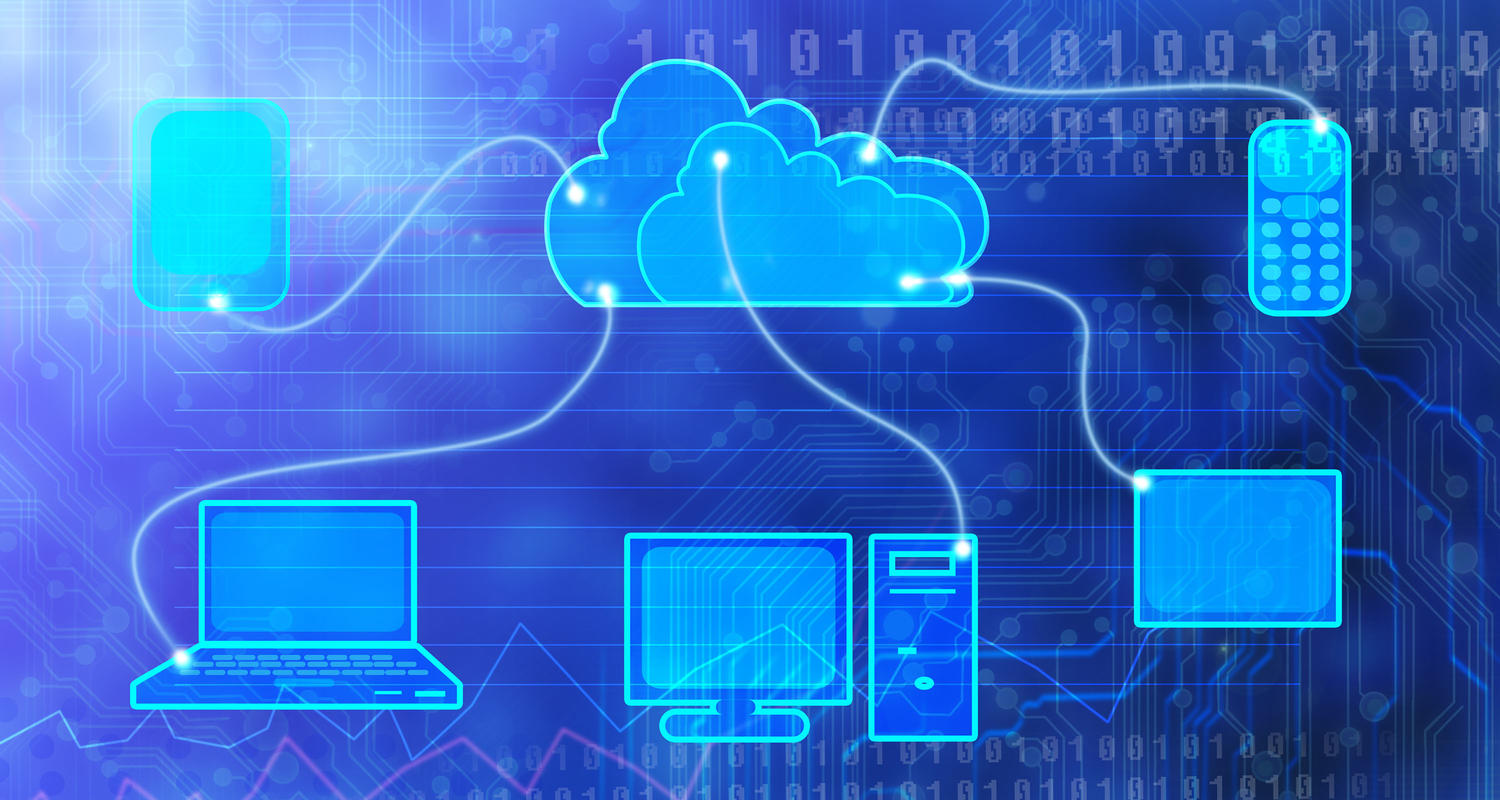 TRACR Software
IMPACT is building TRACR - the Tailored Regulatory Audit, Compliance & Reporting platform - a unique software which will provide ventures and research study staff with an online dashboard to navigate the classification of their study product and provide guidance on all required regulatory documentation as per Health Canada, Food and Drug Administration (FDA), and European Commission (CE) standards.
TRACR will also provide a collective space to store and manage all documentation unique to each study.
The TRACR platform is currently being developed and is expected to launch and be available for IMPACT affiliated start-ups in early 2020.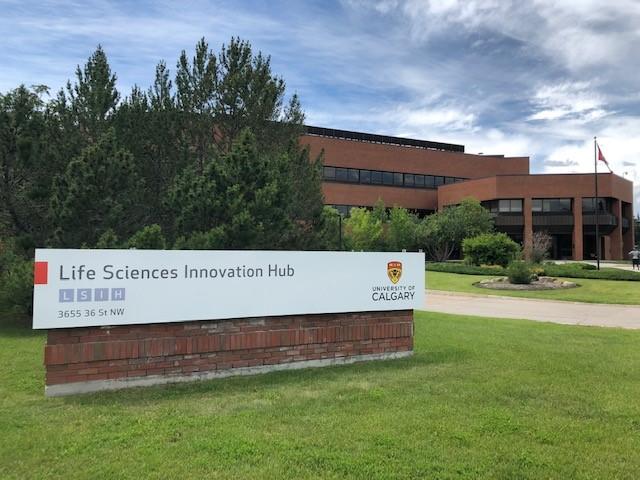 Life Sciences Innovation Hub
3655 36 St NW
Calgary, AB
3rd Floor
impact@ucalgary.ca
Get in touch
Are you a startup company interested in our services? 
Collection of personal information
Your personal information is collected under the authority of section 33(c) of the Freedom of Information and Protection of Privacy Act. If you have any questions about the collection or use of this information, please contact the Office of Advancement at digital@ucalgary.ca