Calgary's economic future is getting brighter because tech start-ups and global companies are establishing a new quantum hub, right here. From nanotechnology and artificial intelligence to quantum internet and biomedical engineering – Calgary is becoming a true quantum capital city. 
The University of Calgary has formed a strategic partnership with the Government of Alberta, and Mphasis, an information technology solutions provider specializing in cloud and cognitive services to establish Quantum City.
The Quantum City initiative will establish quantum-focused fabrication infrastructure, new talent development programs and commercialization pathways to support the development of a vibrant economic and scientific hub based in Calgary. Together, these combined assets create a unique, and indeed, once-in-a-generation opportunity to position Alberta as a national and international jurisdiction in the new quantum economy. 
Quantum City builds on the foundation of UCalgary's quantum research excellence, led by the Institute for Quantum Science and Technology (IQST) and Quantum Alberta. 
Training
Address quantum industry's talent needs by creating new talent development programs
Talent
Attract talent, companies, investors, researchers and students to Calgary
Technology creation
Create technologically advanced quantum infrastructure to support discovery and translation
Mobilization
Mobilize concerted action amongst quantum players in Alberta around innovative projects
Commercialization
Enable rapid development and commercialization of quantum technologies
Partnerships
Act as a match maker to facilitate partnerships between quantum enablers and potential quantum receptors
Thanks to the people and technology cultivated at Quantum City, Calgary's economy will grow and diversify. This is how great research universities improve their community and it's a great day for UCalgary.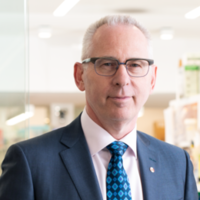 Ed McCauley
President, UCalgary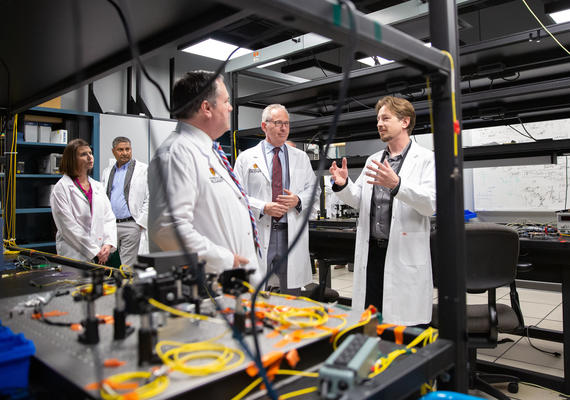 Government of Alberta invests $23M in Quantum City
Quantum training, research and innovation hub ready to make big moves with universe's tiniest objects