Enabling Social Innovation
Engage UCalgary's social innovation ecosystem. 
Trico Foundation Social Entrepreneurship Centre
Creating a flourishing social entrepreneurship ecosystem, the Trico Foundation Social Entrepreneurship Centre provides experiential learning opportunities to students, community engagement, and an annual conference that celebrates Canadian social enterprises and social entrepreneurs.
Knowledge Engagement
Connecting researchers and community to build collaborative partnerships that create knowledge with impact.
Key areas of support include partnership matchmaking, research collaboration support, knowledge mobilization planning, and capacity building.
Innovate Calgary - Social Innovation Hub
Connecting changemakers with community-led programming, cross sectoral networks, coaching, mentorship, and access capital to help launch or scale social innovation.
Services provided include social entrepreneurship development programs, grant navigation, social enterprise development and more.
Hunter Hub for Entrepreneurial Thinking
A community hub for activities that will support entrepreneurial student experiences, enable faculty to lead in innovation and expand a growing community of entrepreneurial and innovative thinkers.
Convene in the Hunter Hubs collision space and engage in their unique experiential workshops, seminars, and programs.
Map the System 2022
Join a global movement committed to systems change. Learn more.
Werklund School of Education
Collaborative Creativity for Social Innovation and Human-Centred Design is a transformative four-course, online graduate program in education for those looking to develop collaborative cultures of creativity in their workplaces, classrooms, and across connected networks.
W21C - SPARK
SPARK Calgary is a one-year program supporting evidence-based digital health innovations within UCalgary and other local academic institutions. Social impact is a key driver of SPARK, aiming to bridge science and clinical practice to ensure that important ideas and discoveries make into practice to benefit patients.
UCeed Social Impact Fund
A unique partnership in social finance that supports social purpose organizations focused on making positive changes in our communities.
Faculty of Science
Parex Resources Innovation Fellowships provide researchers and students resources to focus on how their science and expertise will positively impact society and solve some of the world's most complex challenges in areas including data science and analytics, cybersecurity, precision medicine, and energy sources.
Innovation Postdoctoral Fellowships are awarded to postdoctoral fellows with a track record of innovation activities. Innovation activities refers to translating research results into societal impact. 
Mitacs Elevate
A postdoctoral fellowship with an exclusive professional development curriculum component. 
Fellows address complex challenges through a two-year research project with a partner organization and a curriculum that prepares for success as leaders in research and industry.
Social innovation-based projects are now being accepted for the Spring 2022 call.
June 29, 2022
Stories of Social Innovation, featuring keynote, Diana Frost.
Join this in-person event at the CSpace King Edward. We will explore experiences of the social innovation journey; from the great successes, challenges and the day-to-day of driving social change across identities, structures, and stages. 
July 6, 2022
Social Venture Institute: Banff
A dynamic gathering of mission-driven leaders who are committed to generating positive impact through social venture, onsite at the beautiful Banff Centre for Arts and Creativity.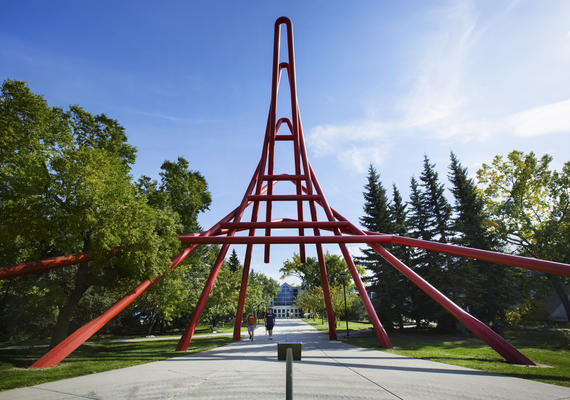 UCalgary's Innovation Ecosystem
UCalgary's Innovation Ecosystem Directory
Linking social innovation-based activity with program leads, support services, resources, and funding opportunities across UCalgary's vast innovation ecosystem.