Capstone courses
Opportunities for City staff to work with senior-level undergraduate and graduate students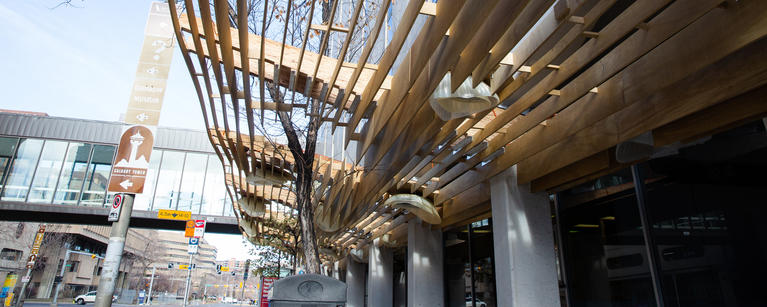 Student project courses are designed to give advanced undergraduate or Masters students practical experience and skills they can transfer to their careers. These courses enable students to apply their freshly gained knowledge and innovative mindset to real-world challenges.
As a City practitioner you have the opportunity to mentor enthusiastic future professionals and receive new approaches or solutions for your project. Mentorship usually entails two to four meetings during the term where you share your advice and support with the student(s) as they develop their project. You will also be asked to attend one or more project presentations and evaluation sessions during the course.
Please click on the course title below for more information and to find out how to get in touch with the course instructor to submit a project idea.
Most UCalgary faculties offer other courses that may provide an opportunity for individual students or teams of students to take on stimulating real-world project ideas provided by City of Calgary partners. These include Honours thesis projects, class field work and others. Please contact the Urban Alliance Coordinator for more information.