CERC Facilities and Equipment
The CERC program constructed facilities essential to its research goals, adding new and unique instruments as well as leveraging the existing infrastructure of collaborators. The state-of-the-art 500 m2 CERC lab space in the Energy Environment Experiential Learning (EEEL) building houses unique equipment and acts as a fully functioning wet and analytical lab space, and a high-tech workroom for creative ideation.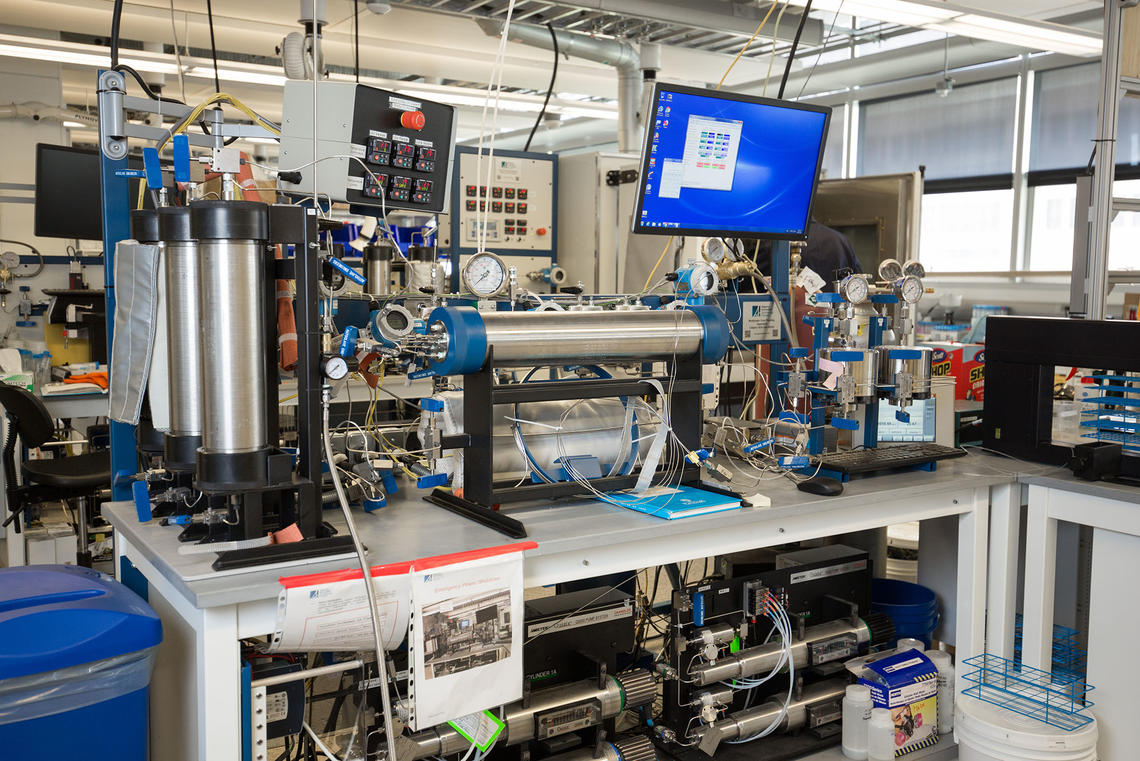 Extreme Reservoir Condition
Major apparatus included in the CERC lab space is two state-of-the-art coreflooding rigs dedicated to observing the effects of nanoparticles and other advanced materials on fluid flow and transport in porous media under real world conditions.
The coreflood rigs have advanced capabilities that allow injection of fluids, nanoparticles and chemicals into a variety of porous materials at a wide range of reservoir conditions, including steam (300° C, 15 MPa).
Each of these instruments is run by a dedicated and highly trained technician who supports the CERC core team members and trainees with their exponentially increasing demands on these instruments.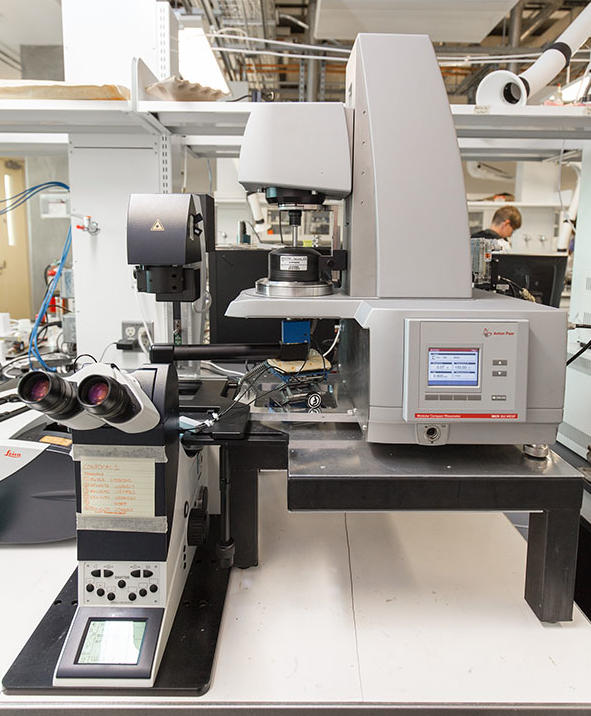 Confocal Laser Scanning Microscope
Leica SP8X
In collaborator lab space at the SchulichSchool of Engineering, a unique-in-Canada Confocal Laser Scanning Microscope is housed, which is uniquely suited to image the dynamics of complex fluids while applying external fields.
Combined with purpose-built devices (rheometer) for flow in geometries ranging from single channels to porous media, this infrastructure is a uniquely powerful multiscale/multimode platform for understanding the real-time dynamics of complex nanostructured fluids at sub-millimeter length scales
8900 Triple quadrupole
With only three in Canada, this ground-breaking instrument transforms the ICP-MS landscape.
This instrument is capable of characterizing nanoparticles in complex fluids at low concentration levels and small size distribution.
We have integrated the ICP-QQQ with a LC//MS/MS and GC-MS to create one of the best systems in Canada for detection analysis.
In the hands of the experienced research scientist hired to operate it, this system is capable of measuring concentrations in a tremendous array of materials with parts per trillion resolution.
Thus it has become an essential tool for nearly every CERC research project.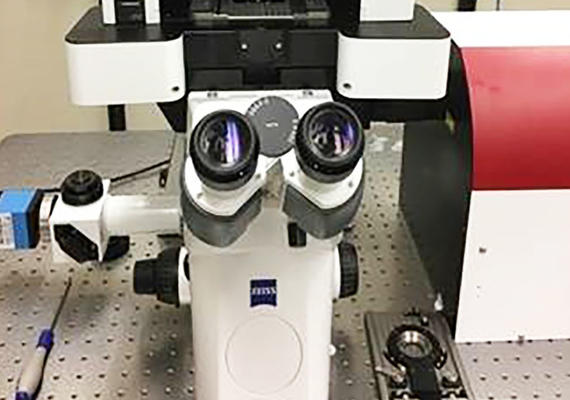 Photonic Force Microscope
• PFM - Nano Tracker 2
• Advanced microscopy capabilities unique in Canada, the Photonic Force Microscope - NanoTracker2 is housed in a collaborator space in the Microscopy and Imaging Facility at the Cumming School of Medicine, and has broad applicability from medicine to nanostructure fluids.