The Innovation Ecosystem Directory
Have an idea? Have a proof of concept?
Ready to grow? Need funding?
Looking for programs and events? In need of mentorship?
The UCalgary Innovation Ecosystem Directory allows users to easily navigate the various groups that help advance innovation. Learn about which service providers, funding bodies, events, spaces, and competitions can help advance your innovative ideas and solutions.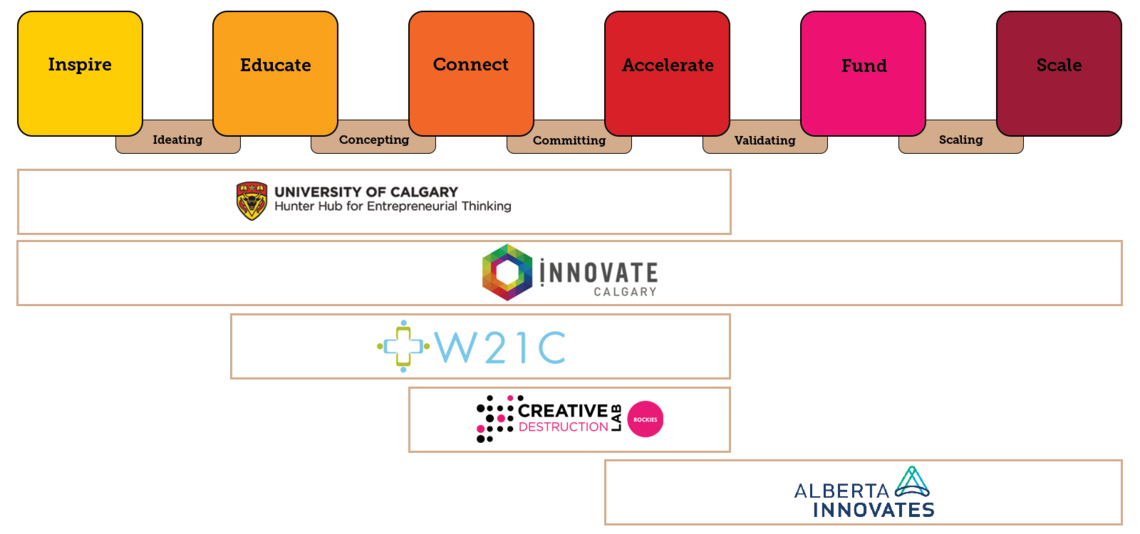 Offers:
Objectives-based mentoring process, opportunities to raise capital, business development support.
Best for:
Seed-stage, massively scalable, science and technology-based companies
Success Story:
Turning ideas into innovations