Bridging the gap between discovery and innovation.
More than 300 UCalgary scholars from a wide range of disciplines — engineering, biological sciences, chemistry, geoscience, geology, health sciences, public policy, social sciences — are conducting research to transform the energy landscape, for a cleaner, more efficient energy future.
Our scholars are balancing far-out and long-term research impacts with immediate and tangible deliverables, including solutions and technologies ready for field-scale applications. 
Read about our recently launched Energy for the Common Good strategy. 
Energy Research at UCalgary
UCalgary has taken a leadership role in developing the ground-breaking energy innovations the world so urgently needs. Our scholars bridge the gap between discovery and innovation through problem-driven research, technology transfer, and commercialization. They're focused on creating pathways to a low-carbon energy system, while harnessing unconventional resources and assessing the effects of energy-related processes. 
We partner with businesses, governments, and other universities around the world to test new ideas, apply new solutions, and develop applications at scales that will accelerate deployment and adoption by industries. 
Our energy research initiatives help pave the way for industry to expand and develop new business opportunities, transforming the energy landscape.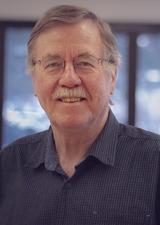 Watch: On the Path to a Net-zero Carbon Economy
Dr. Don Lawton, Director of the Containment and Monitoring Institute (CaMI) discusses the path to a net-zero carbon economy: carbon capture, utilization and storage. Watch webinar.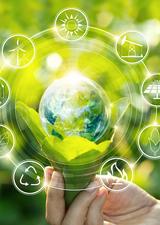 Watch: Socially Desirable Technology for Energy Transitions
This conversation joins Dr. Joule Bergerson, Dr. Steven Bryant, Dr. Sabrina Peric and Dr. Kristen van de Biezenbos as they discuss how social innovation will influence technology development for the energy transition. Watch webinar.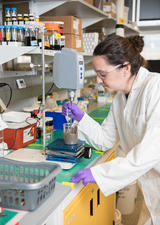 Watch: Fast Consolidation of Mature Fine Tailings
Dr. Paula Berton and Dr. Steven Bryant from the Canada Excellence Research Chair in Materials Engineering for Unconventional Oil Reservoirs team discussed CalAgua's solution to treat mature fine tailings - a solution developed through CERC's Discovery-to-Impact Pipeline. Watch webinar.