Energy Research Impact
The new knowledge we create through cutting-edge research results in societal impact and leads to positive change in our local, national, and international communities.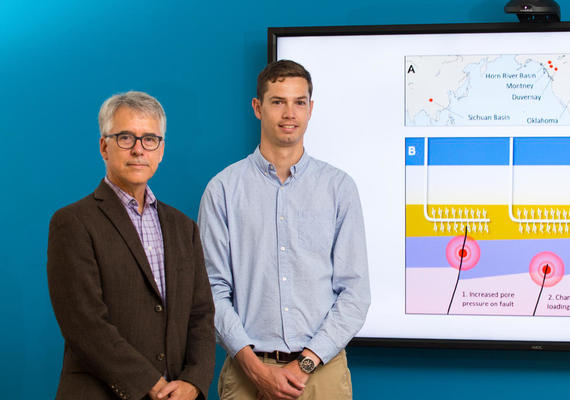 Researchers uncover novel earthquake-triggering mechanism
University of Calgary scientists document first case of slow fault slip prior to an earthquake induced by hydraulic fracturing
Fueling a Clean Energy Future
A key ingredient to achieving our goals are the highly qualified personnel (HQP) — the students and postdoctoral scholars — who are the lifeblood of these research projects. Their ideas, enthusiasm and passion drive much of what we do as a research-intensive university. Their energy and tireless pursuit of excellence enables us to deliver on our commitment to take our energy research from great to best, to operate 'not business as usual', and to make significant impacts in scholarship, training, industry solutions, and contributions to the community.
Read about the research and the hard-working people behind the Global Research Initiative.