Learn more about ACWA
ACWA replicates real-world wastewater situations and facilitates research and industry testing that can't be performed anywhere else.
ACWA is a partnership between The City of Calgary and the University of Calgary that supports research and development, knowledge transfer, de-risking and piloting of leading-edge water, stormwater and wastewater treatment technologies. 
ACWA's mandate is to facilitate the transformation of today's water and wastewater research into tomorrow's innovative technologies to recover resources, improve process efficiencies and protect receiving environments to benefit local and global communities.
ACWA is an initiative of the Urban Alliance, a strategic partnership between The City of Calgary and the University of Calgary.

At ACWA's unique, $36.8 million facility and research hub, interdisciplinary teams of researchers and technology developers can confidently push the boundaries of science and technology. Receiving environment effects and diagnostic markers can be developed and measured in 12 naturalized, replicated experimental streams. The facility is integrated into The City of Calgary's Pine Creek wastewater treatment plant and includes ultrafiltration and nanofiltration membrane modules, plus O3 and H2O2 oxidation with and without UV. 
In addition to process slipstreams available from the Pine Creek plant, ACWA has 12 x 320 m naturalized streams, where dosing and exposure experiments can be done to assess receiving environment affects under "real world" conditions. Infrastructure can route discharges from pilot test units and streams to Pine Creek's headworks, which allows aggressive testing of new technologies and approaches without negative impacts to the environment or the need to secure test-specific discharge permits.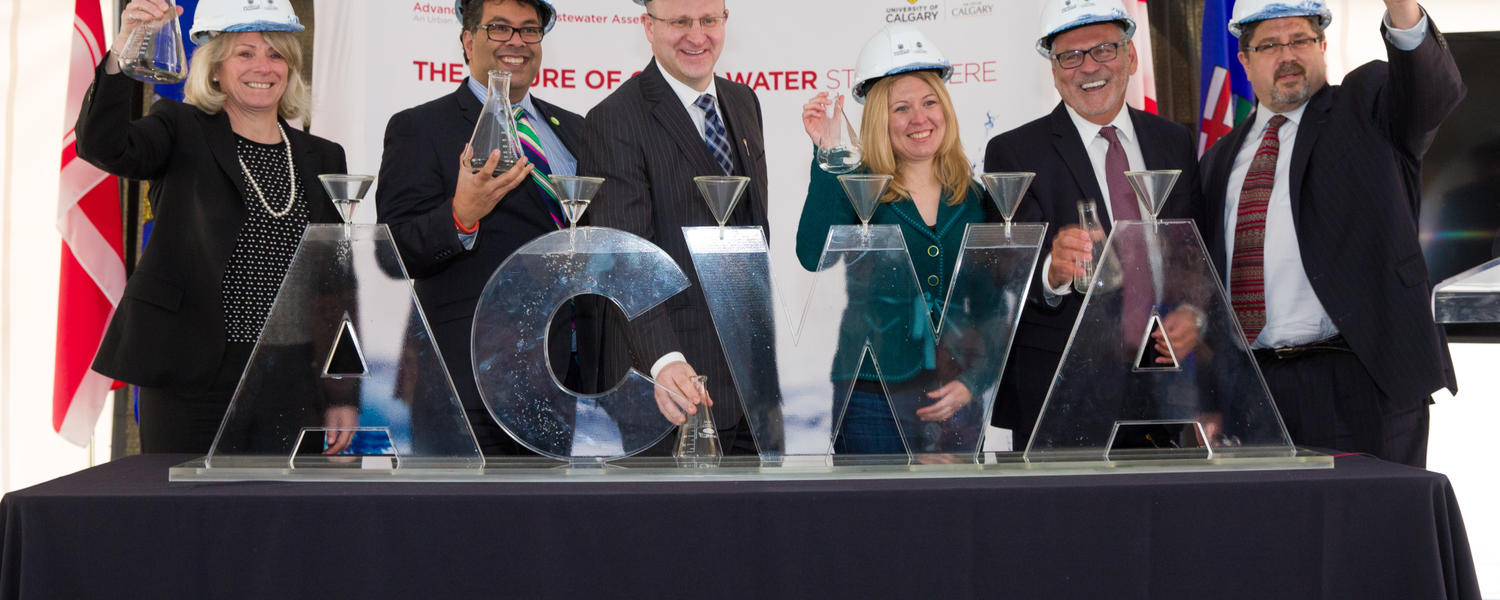 ACWA's beginnings
An idea conceived more than 20 years ago through the vision of a group of world-class scholars, ACWA is the only fully integrated, fully contained university research facility located within an operating industrial wastewater treatment plant in the world.