ACWA is led by a staff of committed research and business experts, under the oversight of a Board of Directors from the University of Calgary and the City of Calgary.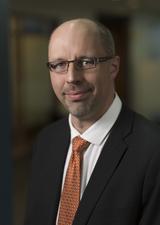 Kevin Frankowski, MASc
Executive Director, ACWA
Kevin is a business leader and technology development specialist who leverages innovation and strategic vision to unlock growth. He has led a large consultancy business unit, has co-founded five startups and has led a technology accelerator and a technology test bed. His track record blends entrepreneurial and large corporate settings. Kevin focuses on trustful collaboration and building teams that nimbly deliver outcomes aligned with a growth vision.
Kevin has a Bachelor of Science Honours degree in Ecology from the University of Calgary and a Masters of Applied Science in Environmental (Civil) Engineering, specializing in wastewater treatment, from the University of British Columbia.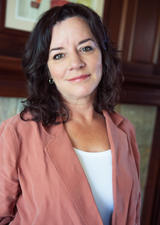 Christine O'Grady, MSc
Program Manager, ACWA
Christine O'Grady is an Environmental Specialist who proudly supports the initiatives of Sustainable Development Goal 6; ensuring availability and sustainable management of water and sanitation for all.

As the Program Manager for Advancing Canadian Water Assets (ACWA) and member of the leadership team, she is responsible for Knowledge Mobilization, Facility Operations, grant applications/project development, and is the liaison for all research projects and education. In addition, she supports industrial engagement and business operations.

Christine has worked with the public and private sectors in areas including biotechnology development, laboratory management, environmental consulting and small business ownership.  She most recently was the project lead for the first potable water reuse project in Alberta.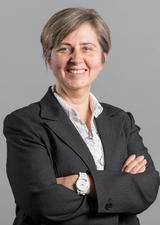 Darina Kuzma, PhD, PChem
Lab Manager
Darina is an experienced analytical chemist who specializes in detecting emerging substances of concern in wastewater. She has developed several new analytical methods that have opened up new ways of monitoring these substances in a very challenging environmental matrix. Darina's commitment to strong QA/QC and attention to detail are critical components of these successes. Darina is the Lab Manager for ACWA (Advancing Canadian Wastewater Assets), a globally unique test bed and research facility where researchers, municipalities and industry can de-risk wastewater technologies. Previously, she has taught students, managed multi-user analytical laboratories and performed research in the agricultural sector on metal interaction in ruminants.
Darina has a Masters degree in Physical Chemistry from the Slovak University of Technology and a Ph.D. in Analytical Chemistry from the University of Saskatchewan. She is also a registered Professional Chemist.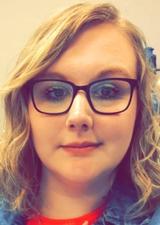 Aleshia Kormendi, BSc
Instrumentation Lab Technician 
As a lab tech at ACWA, Aleshia enjoys the challenge of designing experiments and developing new methods to discover and detect what's in our wastewater. Aleshia's passion for analytical chemistry developed during her undergraduate lab courses at McMaster University in Hamilton, Ontario, where she was also able to gain real-world work experience in the Chemistry Co-op program while earning her B.Sc.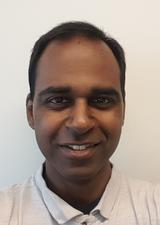 Vijay Ramlakhan, BSc
Environmental Chemistry Technician
Vijay brings 15 years of laboratory experience to the ACWA team, having worked in private environmental labs as well as at the City of Calgary's wastewater treatment plants. He has an eye for detail and a strong commitment to quality control, which served him well in carrying out internal audit duties in previous positions and improving existing lab methods at ACWA. Vijay earned a Bachelor of Science degree in Chemistry from the University of Calgary; he enjoys the challenge of discovery and continuous improvement, knowing that his work has a positive effect on the water systems we all depend on.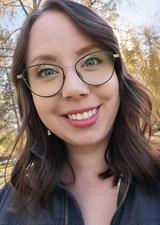 Kayla Moffett, BSc
Environmental Chemistry Technician
Kayla has been working in analytical chemistry for over 7 years at the University of Calgary. She has worked extensively in water analysis, and has experience with multiple types of instrumentation. Having a commitment to quality work, QA/QC and precision are top priorities. Her passion for lab work started in her undergraduate degree from Concordia University of Edmonton, where she did capstones in analytical chemistry, organic chemistry, physical chemistry, thermochemistry and environmental risk assessment. Kayla enjoys the fast paced work of an analytical laboratory, and enjoys learning new techniques. 
Andre Buret (Co-Chair)
Associate Vice-President (Research)
University of Calgary
Kirsten Exall
Director, Institutional Programs Division, Research Services Office
University of Calgary
Mark Crowdis (Co-Chair)
Manager, Water Quality Services, Water Resources
City of Calgary
Sarah Huber
Manager, Utilities Project Development
City of Calgary
Kevin Colbran
Manager, Wastewater Treatment
City of Calgary
James Rendell
Vice-President (Facilities)
University of Calgary