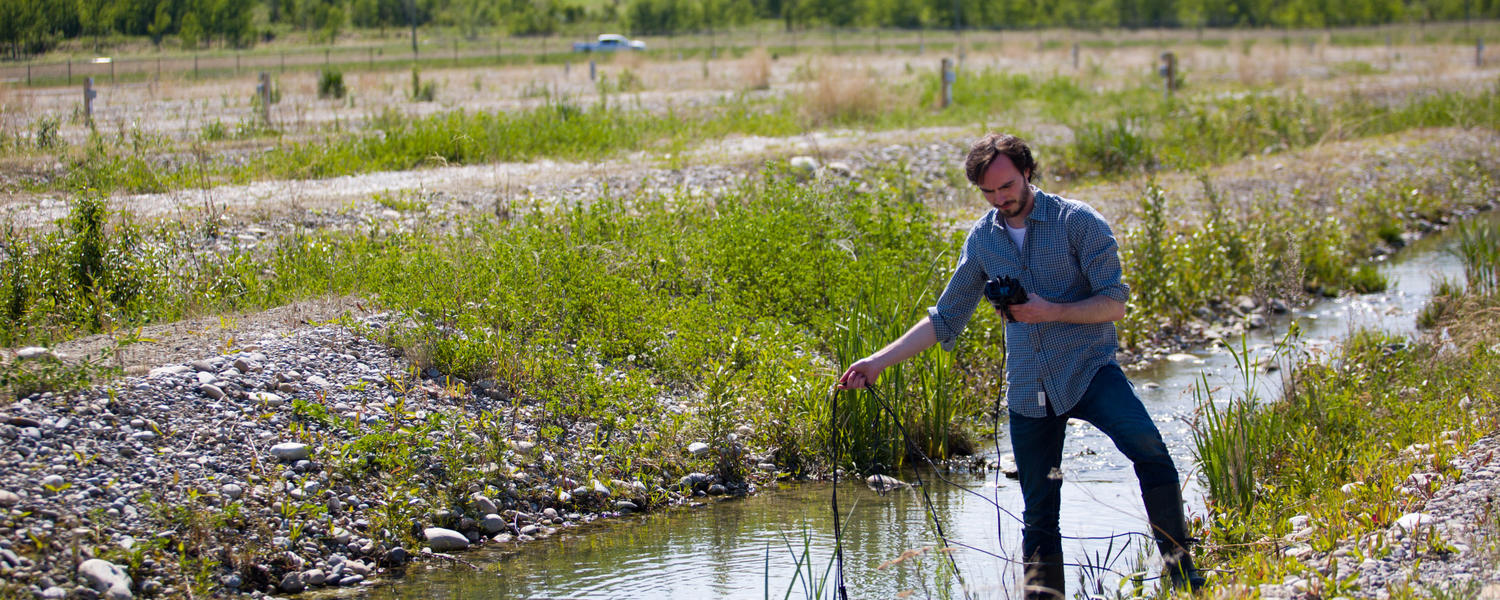 Research
At ACWA, interdisciplinary teams of researchers and technology developers confidently push the boundaries of science and technology
ACWA provides access for researchers from around the world to an exceptional, globally unique facility. The experimental streams, tertiary treatment modules, on-site analytical chemistry lab, plus associated on-campus labs, provides researchers with the opportunity to conduct research in ways that would be difficult or impossible anywhere else.
The contained nature of ACWA's facilities and the ability to route discharges back to the headworks of a full-scale treatment plant allows ACWA to conduct experiments and robust piloting without posing a discharge risk to natural environments
How can I do research at ACWA?
Contact the ACWA team to discuss your research needs. We will work with you to develop a plan for how the ACWA facility can best support your research.
Once the research scope is understood, we will provide an estimate of costs, schedule and start date. A project intake form will be reviewed by ACWA's Research Approval Committee, and once approval has been granted, your team can access ACWA's facilities.
If you are a graduate student wishing to conduct research at our facility, ACWA also has training opportunities available. 
Facilities for researchers