ACWA Researchers
Meet the academic experts working to solve critical global water challenges
ACWA is proud to host researchers from the University of Calgary, as well as faculty members from institutions across the country. If you would like to be part of the ACWA research family, contact us for information on facility access. 
Research overview
Review our research program and learn what our facilities have to offer.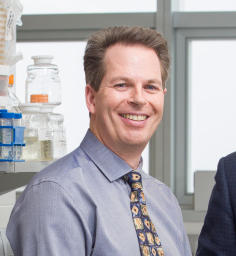 Leland Jackson
Professor, Department of Biological Sciences, University of Calgary
Scientific Director, ACWA
Dr. Leland Jackson's research interests center on processes that affect the stability of aquatic communities and ecosystems, and relationships between sustainable growth and water quality and quantity.
Previous ACWA Researchers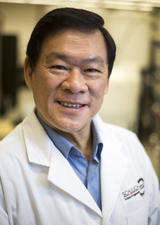 Joo Hwa (Andrew) Tay
Dr. Joo Hwa (Andrew) Tay, PhD, was a world-class civil engineering researcher in the field of wastewater treatment and one of the inventors of aerobic granulation technology.
As both a Tier I Canada Research Chair in Wastewater Engineering and the NSERC/City of Calgary Senior Industrial Research Chair in Advanced Technologies for Wastewater Treatment, his life's work was to protect the environment and drinking water by treating concerning substances before they entered the water system.