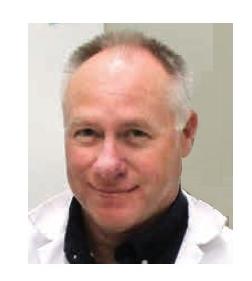 Position: Professor (Microbiology)
Institution: Department of Biological Sciences, Faculty of Science, University of Alberta
Role with AMR - One Health Consortium: Co-Investigator
Dr. Jonathan Dennis completed his PhD degree in Bacterial Genetics at the University of Calgary in 1995, in the research lab of Dr. Pam Sokol. From 1995 to 2000, Dr. Dennis trained as a post-doctoral fellow at Rutgers University, New Jersey, under the direction of Dr. Gerben Zylstra. In 2000, Dr. Dennis joined the U. Alberta Dept of Biological Sciences as a professor, and where he works as a molecular microbiologist. His research program focuses on highly antibiotic resistant Gram-negative pathogenic bacteria. One aim is to understand how these bacteria cause disease and resist antibiotic treatment. Another aim is to develop Phage Therapy as an alternative treatment strategy for when traditional antibiotics fail.
Key Areas of Expertise: Burkholderia cepacia complex; Stenotrophomonas maltophilia; Phage Therapy; bacteriophages; antibiotic resistance; bacterial pathogenesis; bacterial genetics.
For more information on Jonathan, visit his profile on the website below.