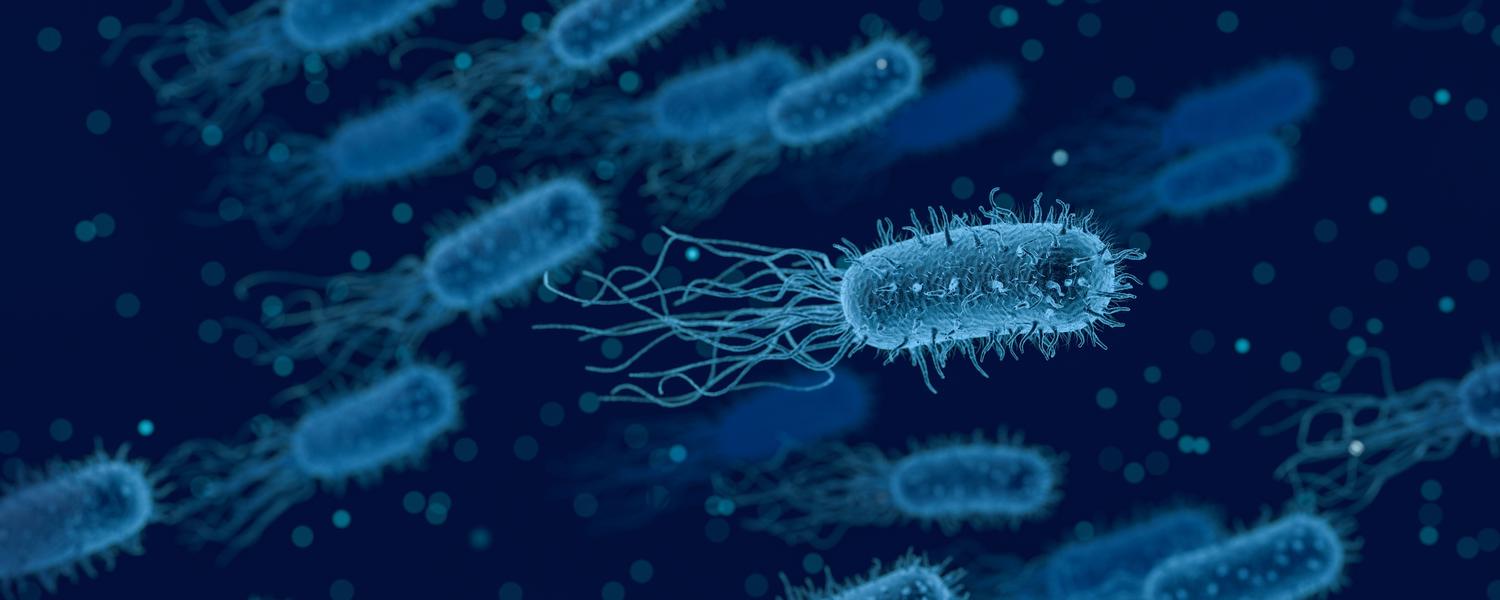 The Antimicrobial Resistance (AMR) – One Health Consortium is a pan-Alberta collaborative platform focused on antimicrobial use and resistance research, innovation, policy, training, outreach, and commercialization.
The AMR – One Health Consortium uses a transdisciplinary, multisectoral One Health approach to promote self-sustaining clinical, epidemiologic, basic and social sciences, and translational research on AMR in Alberta that will be scalable to all of Canada and beyond.
Our research focuses on treatment optimization, AMR surveillance and prevention of transmission. These projects span across 3 thematic areas:
The Consortium includes 32 projects led by researchers across a wide range of disciplines, including veterinary medicine, epidemiology, public health, microbiology, genomics, virology, human medicine, law, public policy, economics, sociology, and anthropology.
The research projects within each area are aimed at addressing the following issues: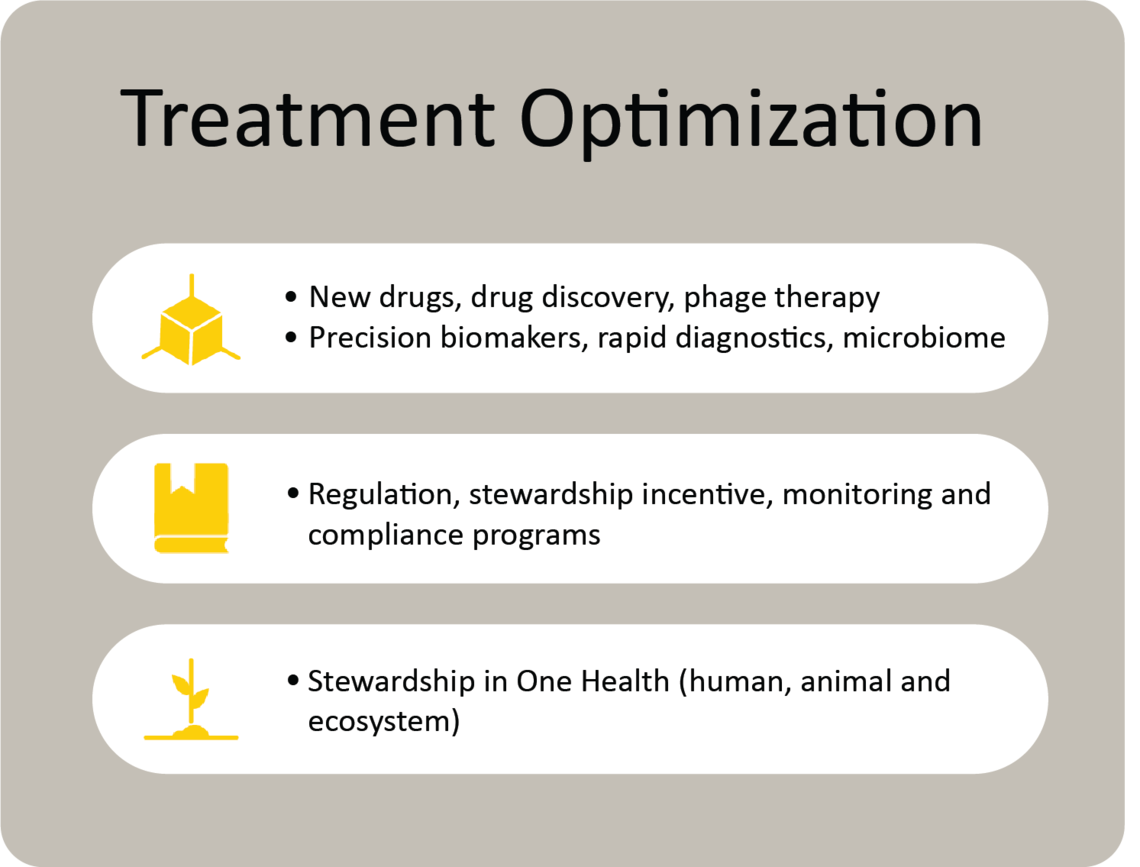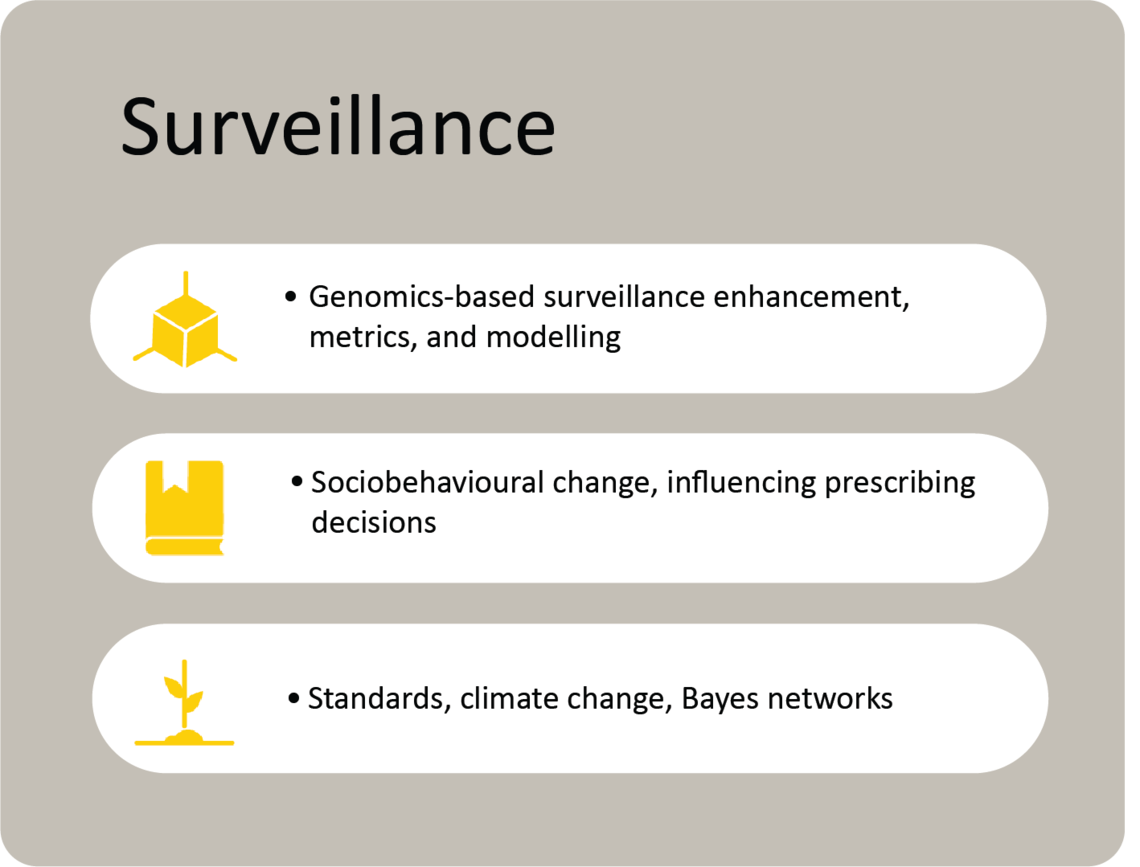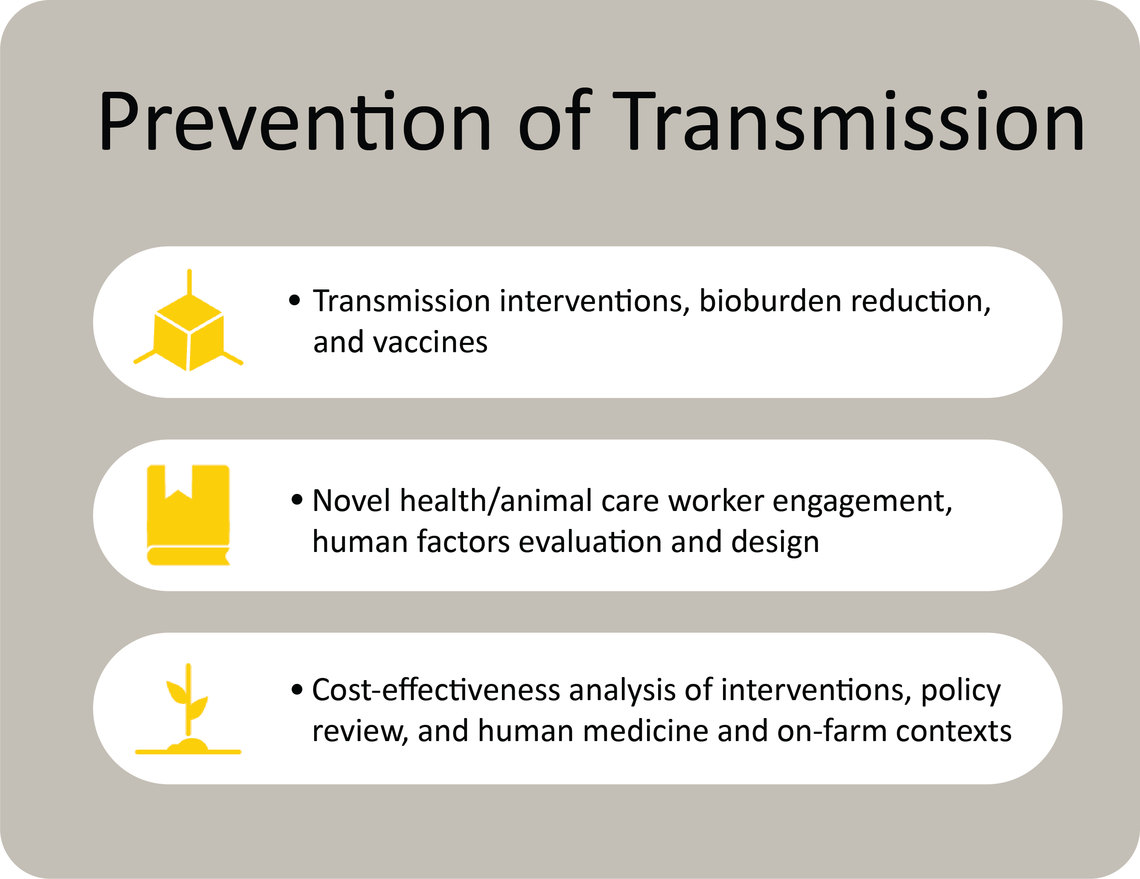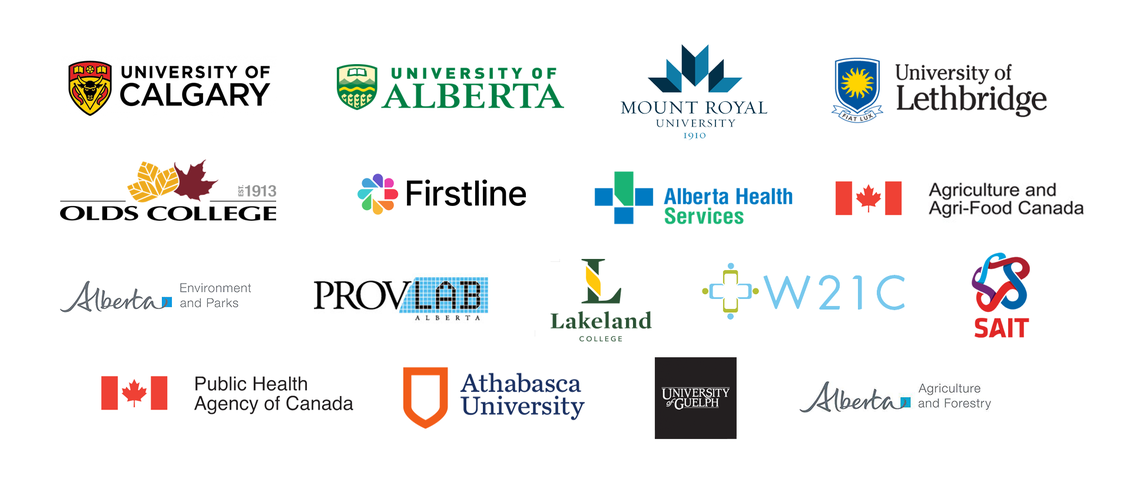 What is a "One Health" Approach?
One Health recognizes that the health of people, the health of animals, and the health of the environment are inter-connected. Because of this, activities and practices in any of those domains will inevitably affect the others. The goal of One Health is to encourage the collaborative efforts of stakeholders in all three domains to achieve the best health outcomes possible for humans, animals, and the environment we live in.
Antimicrobial resistance (AMR) is one of the most pressing health crises currently facing the world, and it presents an immediate threat to Albertans and Alberta's economy. We are witnessing a rapidly rising number of disease-causing microbes that are increasingly resistant to the drugs we use to treat them.
With few prospects for new antimicrobial drugs on the horizon we risk returning to a pre-antimicrobial era in which commonly-acquired infections, which have been easily treated for decades, once again become untreatable and even deadly. With infections and diseases becoming difficult and sometimes impossible to treat, antimicrobial resistance (AMR) has become a global pandemic.
The interconnected nature of the environment, people, and animals means that many multi-resistant bacteria have the ability to spread quickly across the globe. This results in tremendous consequences to public health, animal health and welfare, food safety, the environment and the economy. The inability to treat infections and control public health threats places an overwhelming burden on health systems and the agriculture industry, making AMR one of the world's most critical problems today.
The threat also has serious implications for our economy, work force productivity, and agricultural sector where antimicrobial drugs are used to treat disease in animals. As these vital tools lose their effectiveness our food supply and economic security also face an increasing degree of risk.
While the development of resistance to antibiotics is natural phenomenon, antimicrobial misuse can greatly accelerate the rate at which resistance develops. Responsible use of antibiotics can help curb AMR.
The Consortium's main goal is to preserve the effectiveness of antimicrobials by containing AMR, using a One Health approach that considers the health of humans, animals and the environment as interdependent. 
Our key goals include promoting optimization of antimicrobial use, enhanced surveillance systems, effective prevention & control strategies, training highly qualified personnel (HQP) with expertise in One Health, and alignment with Alberta's and Canada's policy priorities. Results from the research conducted under the AMR – One Health Consortium will work to advance human and animal health, environmental management and resource health, and food productivity and safety, while placing Alberta at the forefront of innovation for antimicrobial resistance.

More Information on AMR - One Health Consortium