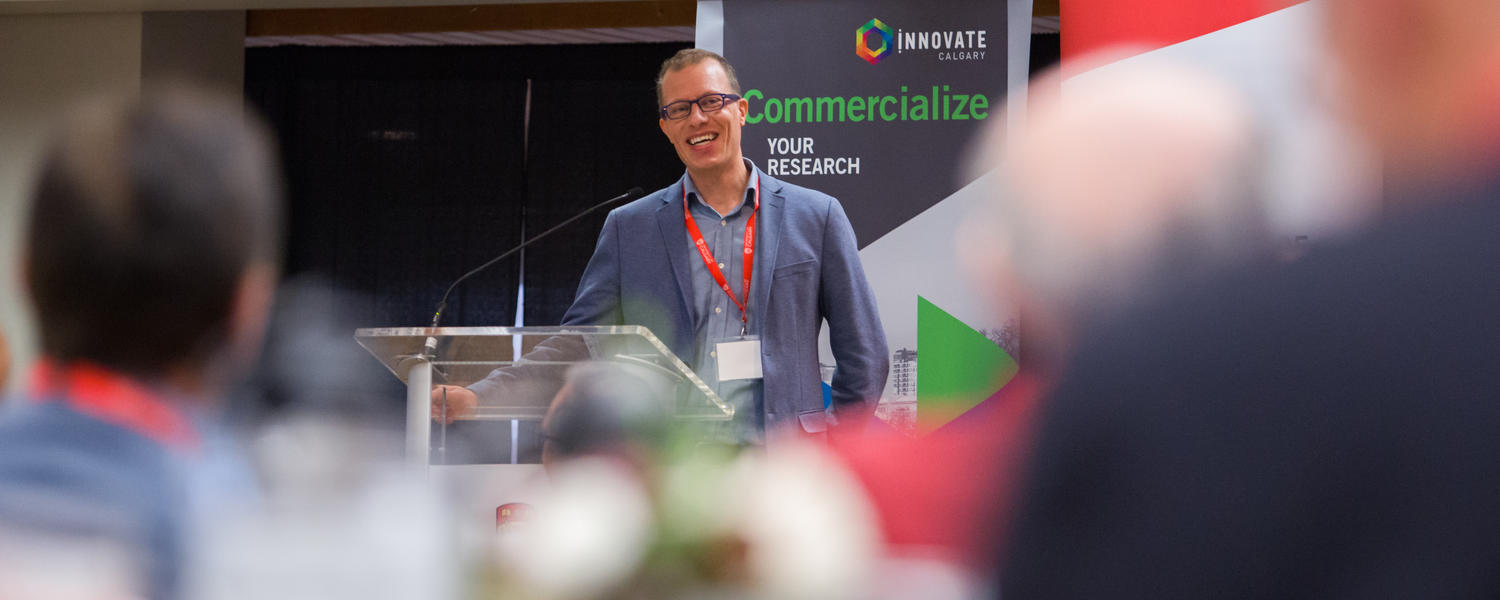 Peak Scholars in Entrepreneurship, Innovation & Knowledge Engagement
Recognition Program
About the Peak Scholars program
Since 2014 the Peak Scholars program has celebrated the accomplishments of over 200 scholars at the University of Calgary. These are scholars whose academic work in knowledge engagement, entrepreneurship, tech transfer, innovation or collaborative research has resulted in a positive social or economic impact in our communities.
The vision for Peak Scholars is to recognize the works of our colleagues, and also to inspire others to pursue innovation as part of their scholarly activities. 
Each year, deans are invited to nominate scholars from their faculty who have demonstrated excellence in entrepreneurship, innovation and/or knowledge engagement, where the individual's academic work has had a proven impact outside of the academy. This can include, but is not limited to: start-up ventures, commercialization, knowledge or technology transfer, community engagement, social innovation or research collaboration. Each dean is welcomed to nominate a number of scholars proportional to the size of their faculty, as well as one postdoctoral scholar. 
More information is available from your dean or vprawards@ucalgary.ca.