Social & Economic Disparities Tied to COVID-19: Causes and Consequences
Wednesday, October 28, 2020
7:00 - 8:00 pm (MT)
What are the socioeconomic determinants of health and social justice and how have they impacted populations infected with, and dying from, COVID-19? What are the policy implications for improving outcomes in disadvantaged populations?
Please join us at this community webinar on Oct 28, where Drs. Lorian Hardcastle and Naomi Lightman will discuss:
Social determinants of health and how it plays an important role in risk of COVID-19;
Existing social inequities resulting in the increased prevalence of underlying medical conditions and/or decreased access to health care, and therefore an increased risk of severe COVID-19 outcomes;
The increased economic burden born by women as a result of the COVID-19 pandemic; and
Designing and implementing policy to improve outcomes in disadvantaged populations while considering a transdisciplinary or One Health approach
One Health Workshop Series (OHWS)
One Health at UCalgary, Genome Alberta,

the University of Alberta School of Public Health, 

Alberta Veterinary Medical Association, and AMR-One Health Consortium, 
are pleased to host a multidisciplinary, cross-sectoral workshop series around issues that are threatening human, animal, and environmental health, and the sustainability of Alberta's livestock industry.
The workshop series will be open to public and bring together stakeholders from the private sector, academia, and government for presentations and panel discussions.
One Health Circle is an online based community webinar series hosted by One Health at UCalgary.
Webinar #1: Animals and COVID-19
May 27, 2020
In this webinar, we discussed what are the risks of COVID-19 transmission to animals? How should you protect your pet and yourself from COVID-19? How does it move between species? Drs. Craig Jenne (Infectious Disease Specialist), Doug Whiteside (Zoo Veterinarian) and Rebecca Archer (Companion Animal Veterinarian) came together to discuss what we know about animals and COVID-19, how we can mitigate the risk to animals, and help us to understand the risk of transmission between animals and people.
Watch the recorded session Password: 2E@5?657
Webinar #2: Indigenous Concepts of Health and Wellbeing
Sep 16, 2020
In this webinar, we discussed One Health and its relevance to Indigenous perspectives of health. Dr. Lynden (Lyndsay) Crowshoe (Family Physician, University of Calgary) and Dr. Chantelle Richmond (Health Geographer, Western University) highlighted Indigenous perspectives, discussed how human health is related to external factors, and helped us to understand the importance of One Health considerations.
One Health Trainee Town Hall
One Health at UCalgary held an online "One Health Trainee Town Hall" on Wednesday, May 13, 2020.
21 undergraduate, graduate, and PhD students and Postdoc fellows participated from various faculties across the University such as faculty od Economics, Geography, Medicine, Public Policy, Engineering, Veterinary Medicine, Office of Sustainability, and Biology.
This town hall was hosted by Herman Barkema, Michele Anholt, Lorian Hardcastle, and Kayley McCubbin. The overall goal of this meeting was to learn about One Health at UCalgary, while the hosts and participants discussed future plans for expanding One Health training capacity through an MSc program, summer institute, and more. The attendees also learned about an environmental scan of other One Health training programs around the globe.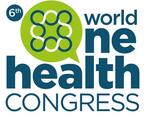 One Health Congress
The 6th World One Health Congress (WHO 2020) has been rescheduled to October 30 – November 3, 2020, and will take place in Edinburgh, Scotland. The WHO Congress is the largest One Health event of the year, where experts and researchers from around the world present their latest scientific research. The Congress has added extra sessions on SARS-CoV-2 / COVID-19, and are welcoming abstracts with an emphasis on: pathogenesis and clinical manifestations, virology and epidemiology, intervention strategies, and clinical and outbreak management.
Early bird registration available until September 18, 2020.
Visit World One Health Congress for more information.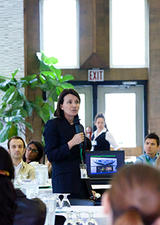 One Health Leadership Experience
This workshop takes please annually and introduces the concept of One Health. This is a weekend long event that connects you with high-calibre One Health leaders from across North America. You have the opportunity to participate in group discussions and social events to meet other students from your college and other USask colleges and schools.

5th International Conference on Responsible Use of Antibiotics in Animals
June 7 - 9, 2021
Amsterdam, Netherlands
This conference is an initiative discussing the importance of animal health in the medical industry. It started in 2005 and since then it has strengthened its position on Responsible uses of Antibiotics in Animals. 

One Health Conference
October 25 - 30, 2020 
Jamaica 
This conference includes a combination of lectures, discussions and presentations from important voices in science. Environmental Health provides a critical link to protecting human health from human-to-human, vector-borne, and zoonotic diseases. This conference helps to build a community around One Health and Environmental Health.