Together we go further...
Improved health and wellbeing for people, animals, and the environment.             
What's in my Water? Does antibiotic use and wastewater treatment encourage the development of AMR?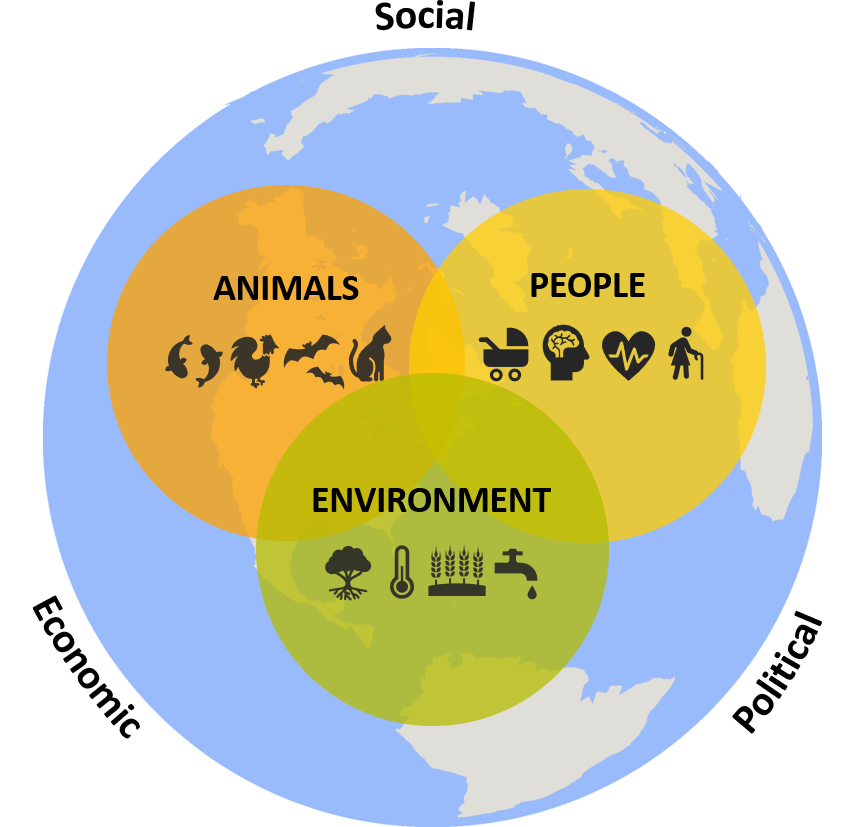 One Health uses a transdisciplinary approach to address problems at the intersection of people, animals, and their environments. Transdisciplinary research is conducted by investigators from various branches of knowledge collaborating and using novel, holistic approaches to a common issue. Combining diverse expertise has great potential to yield innovative adaptations that better address complex scientific and social challenges. 
In public health, determinants of health are the social, economic, and political environments that can either promote or inhibit wellness. Animal and environmental health and resilience are also impacted by characteristics of their physical environment and the anthropogenic imposition of social and economic expectations. A One Health approach can identify and implement robust and meaningful solutions to improve the health and wellness of people, animals, and the environment within existing social, economic, and political contexts.
As the world struggles to adapt to living during a pandemic, One Health has become increasingly relevant.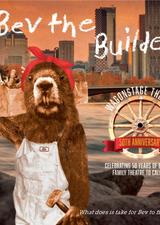 Wagonstage Theatre
Meet a young beaver named Bev who lives in a river with her parents. Bev is trying to learn how to fix a hole that has formed in her dam, but the water in the river is moving very fast, and the sticks Bev adds to the dam keep getting washed away. Frustrated yet determined, Bev sets out on her own to find ways to build the dam, and meet some other forest animals who try to give her some advice along the way.
Dates: From June 27 to Sept 5
Sunday, Tuesday and Thursday at 10 a.m. and 11:30 a.m.
Location: containR (1020 - 2 Ave NW, Calgary, AB)
Cost: $20 per family. All attendees must be pre-registered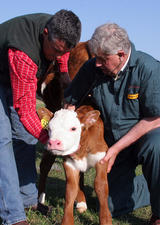 Antimicrobial Resistance (AMR): A One Health Approach Virtual Seminar Series
Having a comprehensive understanding of AMR and how to address its rising threats requires a holistic approach- referred to as One Health.
This Virtual Seminar Series provides various approaches to address AMR issues in a wider context that is important and practical for sustainable development of control strategies.
September 14 – December 7, 2021 
24 Recurring sessions: 12 weeks
Tuesdays & Thursdays
12:00 pm – 1:30 pm (Mountain Time)
Collection of personal information
Your personal information is collected under the authority of section 33(c) of the Freedom of Information and Protection of Privacy Act. If you have any questions about the collection or use of this information, please contact the Office of Advancement at digital@ucalgary.ca