Together we go further...
Improved health and wellbeing for people, animals, and the environment.             
What is the One Health Approach?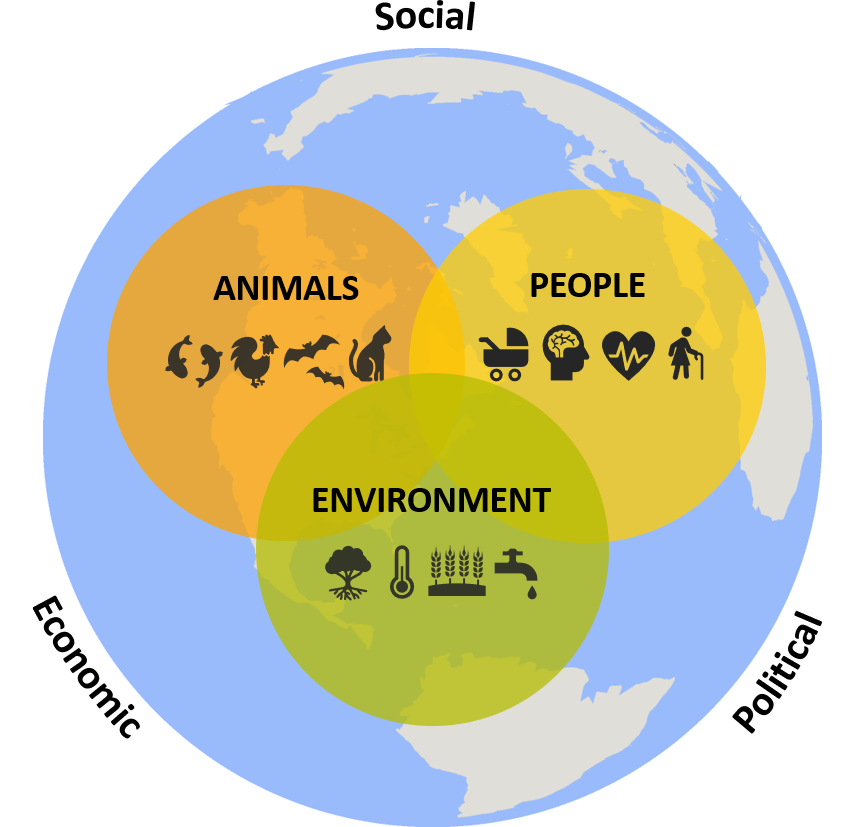 One Health uses a transdisciplinary approach to address problems at the intersection of people, animals, and their environments. Transdisciplinary research is conducted by investigators from various branches of knowledge collaborating and using novel, holistic approaches to a common issue. Combining diverse expertise has great potential to yield innovative adaptations that better address complex scientific and social challenges. 
In public health, determinants of health are the social, economic, and political environments that can either promote or inhibit wellness. Animal and environmental health and resilience are also impacted by characteristics of their physical environment and the anthropogenic imposition of social and economic expectations. A One Health approach can identify and implement robust and meaningful solutions to improve the health and wellness of people, animals, and the environment within existing social, economic, and political contexts.
As the world struggles to adapt to living during a pandemic, One Health has become increasingly relevant.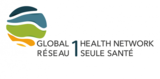 Global One Health Network Webinar Series
February 8, 2021: 9:00 - 10:00 am MST
Please join Global 1HN and One Health at UCalgary on February 8, 2021 for online presentations and discussion of COVID-19 preparedness and response in Mexico and Rwanda. This webinar marks the launch of a series of public webinars that Global 1HN will convene in collaboration with participating institutions.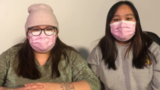 How does it feel to be included in Northern Research?
This interactive conversation was proposed in the context of the Arctic Change 2020 meetings. With the challenges associated with social distancing during the COVID-19 epidemic, and our collective rallying to the #BlackLivesMatter and #IndigenousLivesMatter movements, we felt it was important, more than ever, to also come together and uplift members of our community.
Collection of personal information
Your personal information is collected under the authority of section 33(c) of the Freedom of Information and Protection of Privacy Act. If you have any questions about the collection or use of this information, please contact the Office of Advancement at digital@ucalgary.ca