Global One Health Network Webinar Series
February 8, 2021: 9:00 - 10:00 am MST
One Health Preparedness and Response During the COVID-19 Pandemic
The Global One Health Network (Global 1HN) brings together transdisciplinary researchers and knowledge users to improve the global governance of infectious diseases and antimicrobial resistance.
Please join Global 1HN and One Health at UCalgary on February 8, 2021 for online presentations and discussion of COVID-19 preparedness and response in Mexico and Rwanda. This webinar marks the launch of a series of public webinars that Global 1HN will convene in collaboration with participating institutions.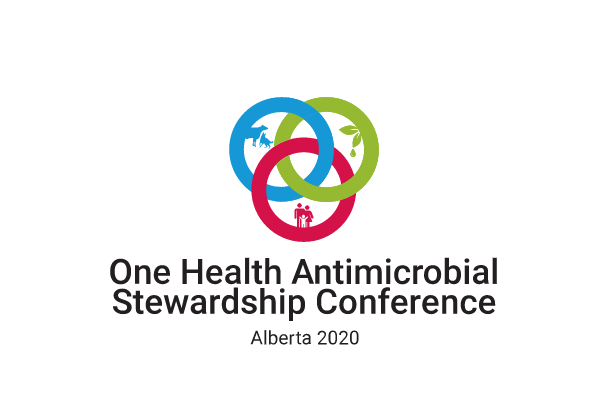 One Health Antimicrobial Stewardship Conference
March 10-12, 2021
The One Health Antimicrobial Stewardship Conference will be offered virtually on March 10-12, 2021. 
Day One: March 10, 2021 - Antimicrobial Stewardship - the Big Picture
Day Two: March 11, 2021 - Antimicrobial Stewardship Challenges
Day Three, March 12, 2021 - The Vision for Antimicrobial Stewardship - how do we move forward?
Call for Abstract
The Program Planning Committee invites interested people to submit abstracts or update previously submitted abstracts related to all aspects of antimicrobial stewardship in Animal Health, Public Health and/or Environmental Health. Trainees are encouraged to submit abstracts, even for work in progress. The aim is to highlight current research that informs antimicrobial stewardship as well as programs or knowledge translation activities that are active in this area. The virtual event will feature three half days sessions. Program details are being updated and will be available soon.
Important Dates:
Abstract Due Date: Jan. 15, 2021
Acceptance Notification: Feb. 3, 2021

Pets in Our Lives During a Pandemic
Join the first-ever Human-Animal Interaction Interest Group Discussion Session!
It is free and open public: Wednesday, January 27 from 4 – 5 PM Eastern time
The format will be similar to a journal club, with a brief presentation followed by an open discussion. Jennifer Applebaum will present work she has published on the topic (one paper on healthcare decision making and another on issues stemming from pet ownership). Both papers are open-access.
Her team currently has a paper under review examining these specifically in older adults, as well as advice older adults have about owning a pet during a pandemic. The brief presentation will serve as a starting point for a discussion of pets in the lives of older adults and across the life course during this unique time. 
University of Bern, The Veterinary Public Health Institute webinar series
The Veterinary Public Health Institute (Vetsuisse, University of Bern) offers a webinar twice a month on topics within the sphere of epidemiology, animal health, zoonoses, animal welfare and biostatistics. Registration is not required. The webinars will be held on Zoom links provided below. For further information on our VPHI-webinars (including on how to receive information about the next webinars), please visit the website.
January sessions:
Session #1: January 12, 2021 (14.00-15.00 CET)
Valuing health information? A call for interdisciplinarity and system thinking           
Nicolas Antoine-Moussiaux, Faculty of Veterinary Medicine, University of Liège, Belgium
Session #2: January 26, 2021 (14.00-15.00 CET)     
OIE antimicrobial use and antimicrobial resistance recent activities
Jorge Pinto Ferreira, Deputy Head, Antimicrobial Resistance and Veterinary Products Department, OIE, France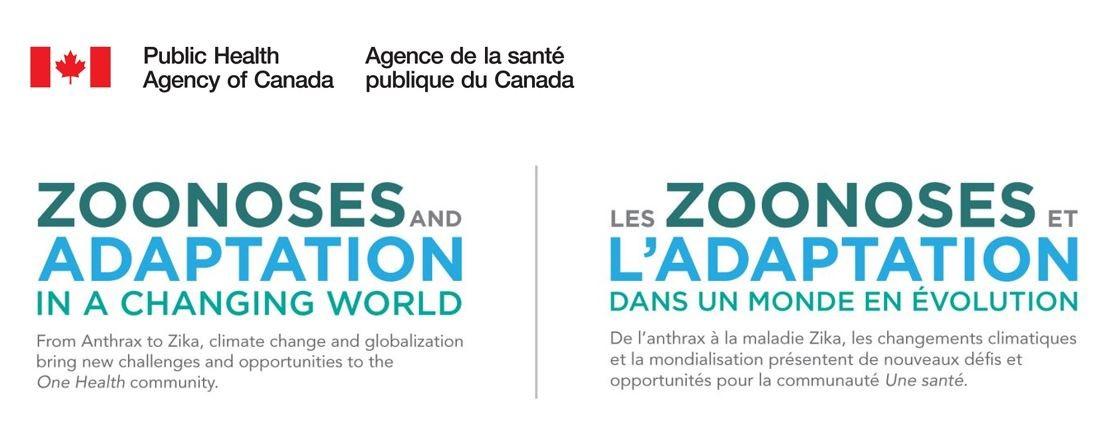 Zoonoses and Adaptation in a Changing World Webinar Series
Thursday, January 21, 2021 - 1:30-2:30pm ET
Presentation title: Health of Canadians in a Changing Climate: Advancing our Knowledge for Action Science Assessment Report
Presented by: Peter Berry (Senior Policy Analyst and Science Advisor to the Director Climate Change and Innovation Bureau, Health Canada) and Nicholas Ogden (Director, Public Health Risk Sciences, Public Health Agency of Canada)
Description: The Health of Canadians in a Changing Climate: Advancing our Knowledge for Action report will provide an assessment of the risks of climate change to the health of Canadians and to the health care system. This talk will focus on the infectious disease chapter and the impacts of climate change on zoonoses and vector-borne diseases.
Presentation title: Tracking SARS-CoV-2 Spread and Transmission Using Lineage Nomenclature
Presented by: Adrian Zetner (Bioinformatician, Public Health Agency of Canada)

5th International Conference on Responsible Use of Antibiotics in Animals (virtual meeting)
June 7 - 9, 2021, Amsterdam, Netherlands
This conference is an initiative discussing the importance of animal health in the medical industry. It started in 2005 and since then it has strengthened its position on Responsible uses of Antibiotics in Animals.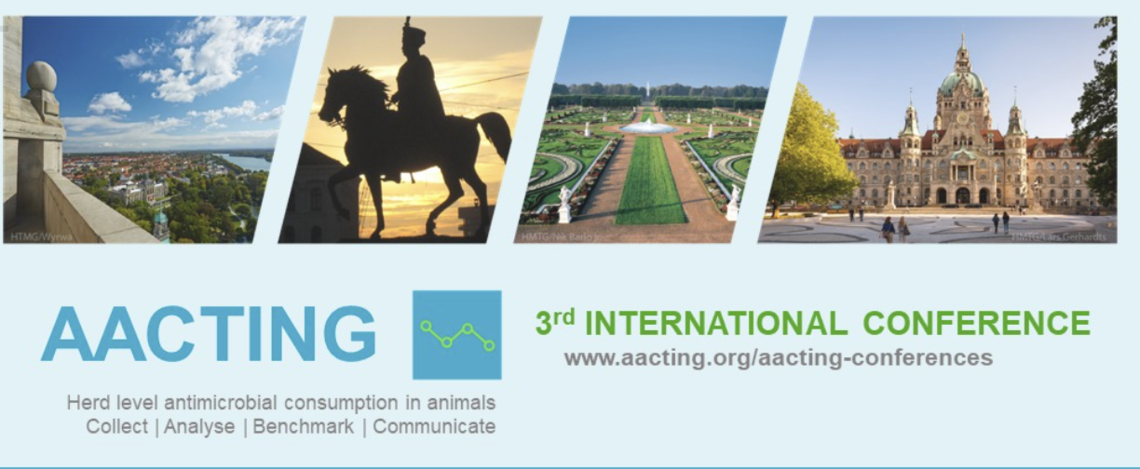 Quantification, Benchmarking and Stewardship of Veterinary Antimicrobial Usage Third International Conference
The next AACTING conference on herd level antimicrobial consumption in animals will be held (hopefully in person) on: July 1-2, 2021 in Hannover, Germany.
Topics of the conference will be on:
Veterinary antimicrobial usage including companion animals
Quantification
Benchmarking, stewardship and action plans
Antimicrobial usage worldwide

One Health Conference
POSTPONED TO LATE OCTOBER 2021
Jamaica 
This conference includes a combination of lectures, discussions and presentations from important voices in science. Environmental Health provides a critical link to protecting human health from human-to-human, vector-borne, and zoonotic diseases. This conference helps to build a community around One Health and Environmental Health.