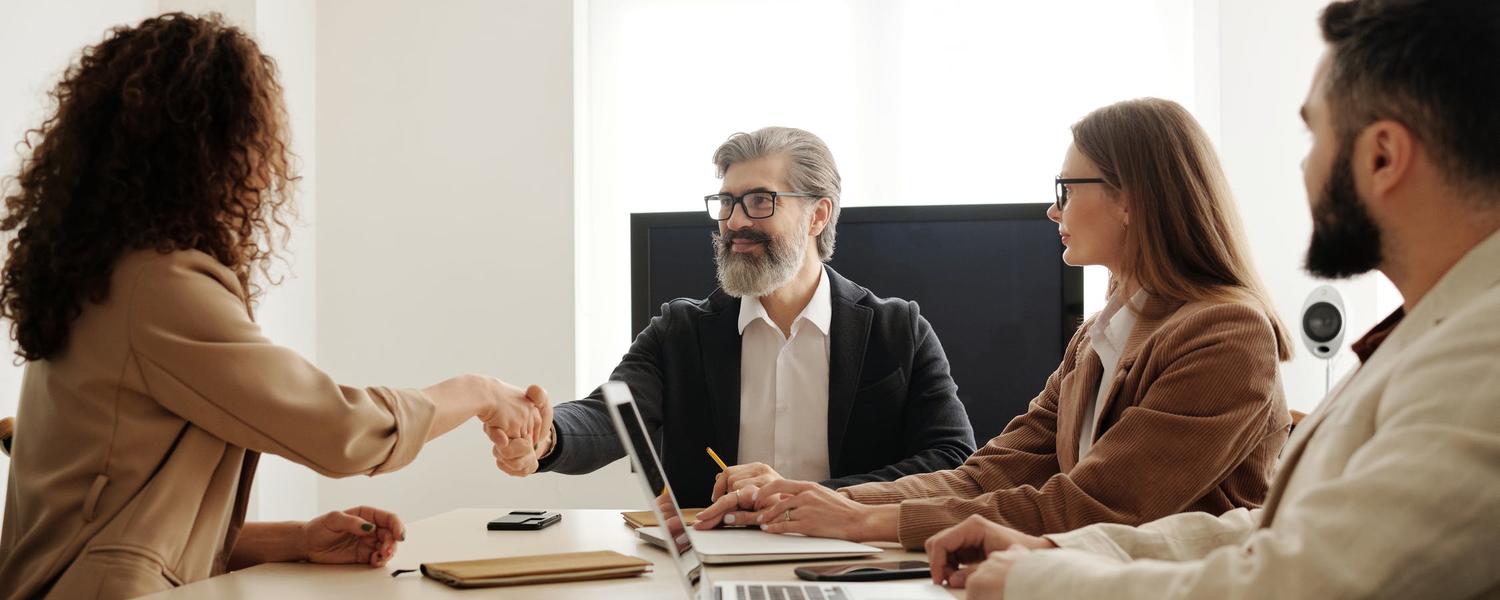 One Health Trainee Chapter Mentorship Program
The One Health at UCalgary Trainee Chapter has developed a Mentorship Program for graduate students. We have developed a 'mentor bank' of volunteers where UCalgary trainees can find a mentor with similar/overlapping interests.
We hope to develop small mentorship groups through that can meet at their convenience and self-govern to decide what they would like their mentorship to look like.
One Health at UCalgary promotes transdisciplinarity so the mentorship groups will ideally include students and mentors from diverse faculties.
Trainees at all levels and programs who are interested in increasing their network are encouraged to apply.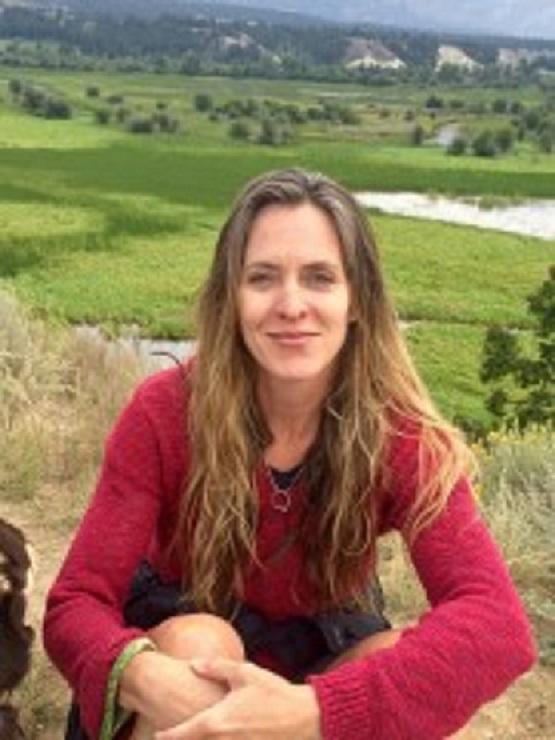 Shelley is a Professor in the Department of Geography, University of Calgary. She has 30 years of experience studying wild canid ecology and conservation, specializing in wolves and coyotes in Canada. Presently, Shelley leads the SSHRC funded Foothills Coyote Initiative, which employs mixed methods to understand experiences, perceptions and behaviours of landowners towards and outcomes for coyotes. She has published in the areas of habitat fragmentation, road ecology, spatial epidemiology, human dimensions of wildlife, and animal sentience. Shelley specializes in non-invasive survey methods, is wildlife tracker, and has practical experience in conflict prevention and mitigation with wild canids (including humane aversive conditioning of coyotes). Shelley has collaborated on large-scale field based Conservation GIS projects in Latin America, Canada, and Africa, is a Science Advisor on several international boards and is a member of Senate at the University of Calgary.
KEYWORDS: WILDLIFE CONSERVATION, URBAN WILD LIFE MANAGEMENT, CONSERVATION GIS, SPATIAL EPIDEMIOLOGY, ROADECOLOGY, COYOTES AND WOLVES, PREDATOR-PREY INTERACTIONS, NON-INVASIVE FIELD METHODS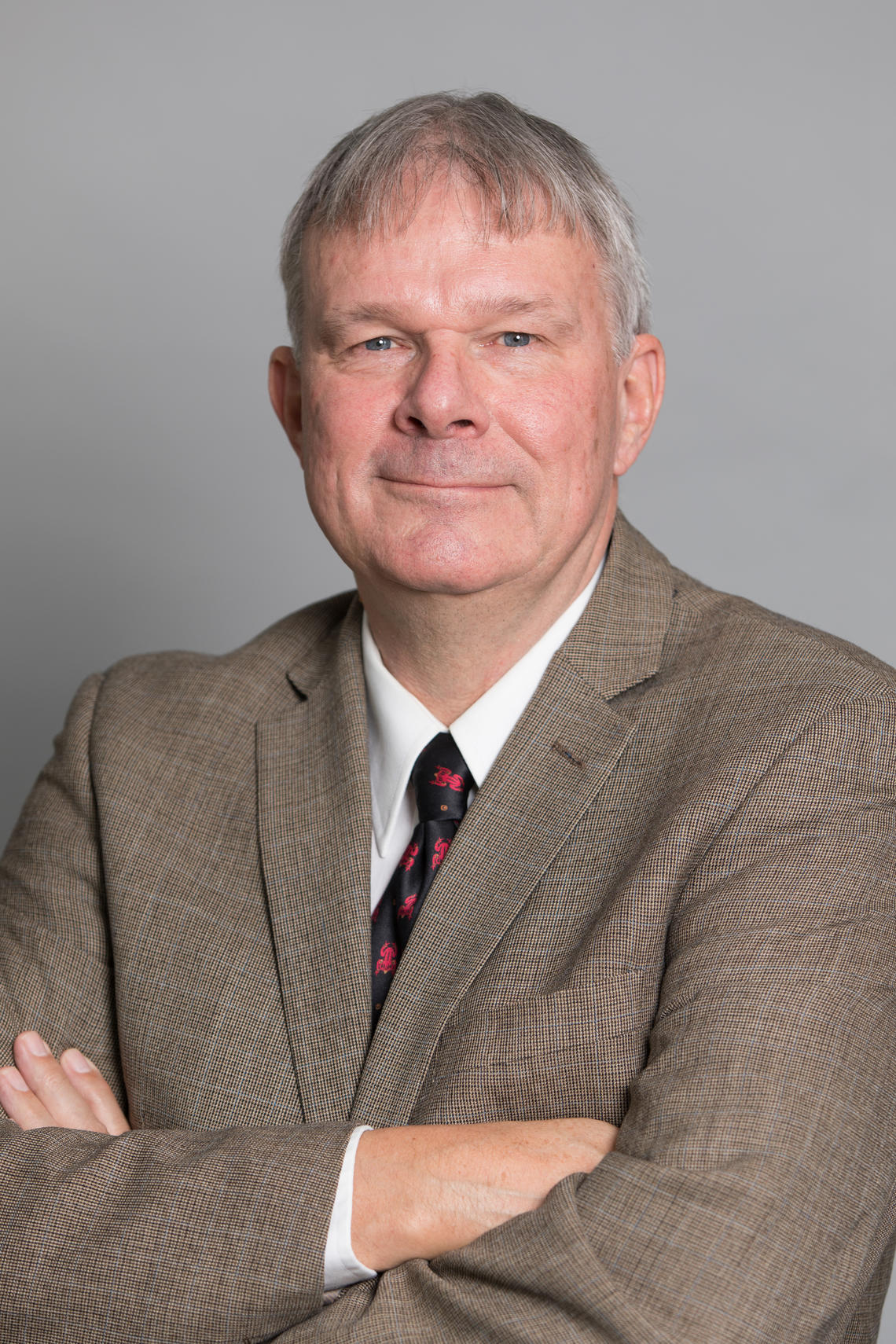 Dr. Herman Barkema completed his DVM degree at Utrecht Univ., The Netherlands, in 1988. He spent 2½ years as manager of a large dairy and beef herd in Costa Rica, then taught bovine herd health at Utrecht Univ. and worked as an epidemiologist for the Dutch Animal Health Service while completing his PhD. In 2001, Dr. Barkema moved to the Univ. of Prince Edward Island. He subsequently moved to the Univ. of Calgary, where he founded the UofC Faculty of Veterinary Medicine's (UCVM) Dept. of Production Animal Health. He currently is Professor in Epidemiology of Infectious Diseases at UCVM and NSERC Industrial Research Chair in Infectious Diseases of Dairy Cattle, with a joint appointment in the Dept. of Community Health Sciences of the Cumming School of Medicine. He is also a Guest Professor at Ghent University (Belgium) and Foreign Expert at the China Agricultural University in Beijing. His research program focuses on prevention and control of diseases in cattle herds, including antimicrobial resistance. He leads the Antimicrobial Resistance – One Health Consortium, One Health at UCalgary, the Environment research theme in the Canadian Bovine Mastitis Research Network, the University of Calgary Biostatistics Centre, and the Alberta Johne's Disease Initiative. Dr. Barkema is a fellow of the Canadian Academy of Health Sciences.
KEYWORDS: AMR, ONE HEALTH, EPIDEMIOLOGY OF INFECTIOUSDISEASES, DAIRY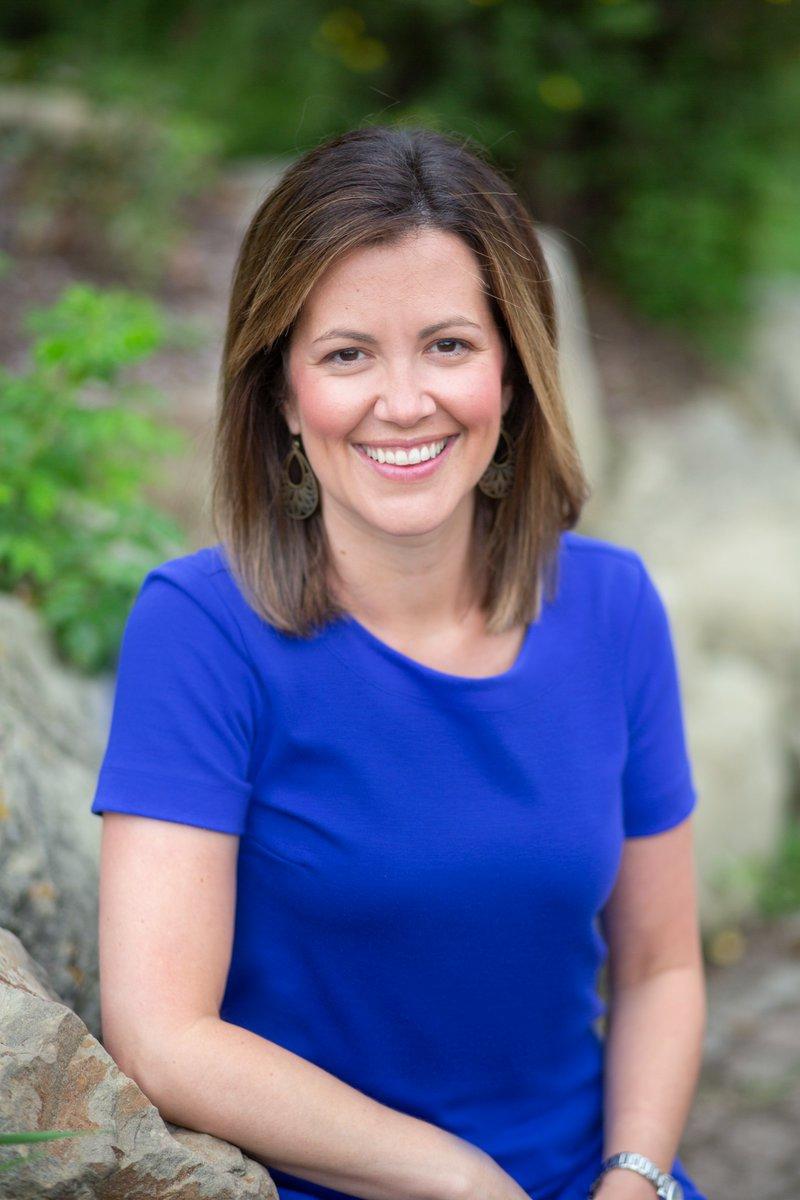 Kerry Black is an Assistant Professor and Canada Research Chair (Integrated Knowledge, Engineering & Sustainable Communities), in the Center for Environmental Engineering Research and Education (CEERE) and the Department of Civil Engineering, at the University of Calgary. She received her PhD from the University of Guelph with research focused on sustainable water and waste-water management in Indigenous communities. Her focus is to engage in across-disciplinary research platform, incorporating technical civil and environmental engineering principles and research, with policy and socio-economic components, focusing on sustainable infrastructure for healthy and resilient communities.
Over the past 12 years, she worked extensively in the academic, public, private and non-profit sectors, employed in technical, scientific, policy, and management roles. The majority of my experience has included working with and for Indigenous communities on urgent and pressing infrastructure issues across Canada. Her cross-disciplinary research has been featured in both engineering and social science journals. Dr. Black is a strong advocate for increasing diversity in science and engineering, sustainability initiatives and programs, and community development, including her work with Indigenous communities, including most recently with the Assembly of First Nations and the British Columbia First Nations Housing & Infrastructure Council.
KEYWORDS: INFRASTRUCTURE ENGINEERING, INDIGENOUSCOMMUNITIES, COMMUNITY-BASED RESEARCH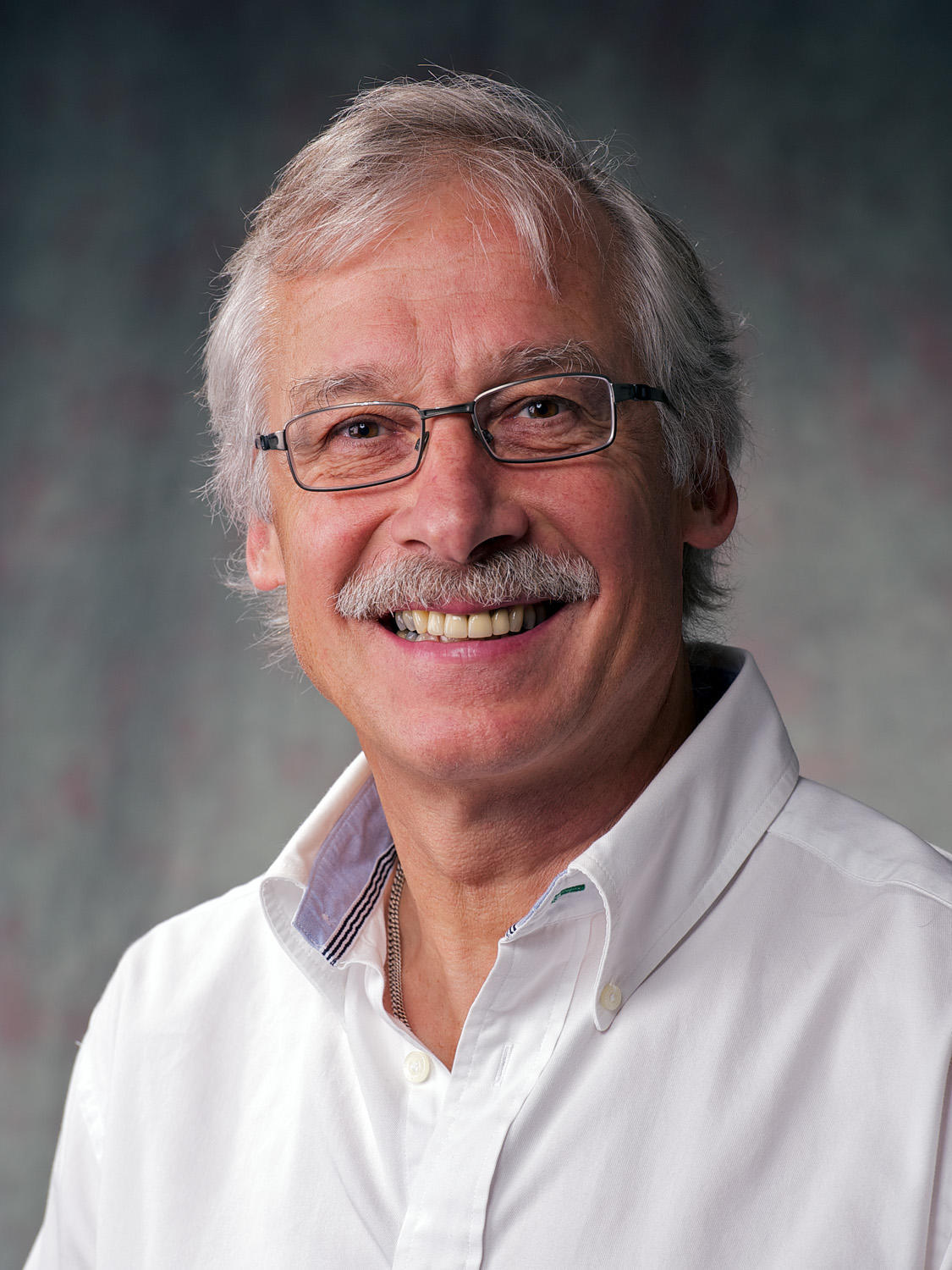 Current positions: Associate Vice-President (Research), University of Calgary, Professor (with tenure),Biological sciences (Science), Adjunct Professor, Physiology and Pharmacology(Medicine), Vice-President (research), co-founder, Antibe Therapeutics, Director, NSERC CREATE Host Parasite Interactions, President; World and Canadian Chito-Ryu Karate Association. Education / Training: Teaching Diploma, 1977 Neuchatel (Switzerland),Physical Education Certificate, 1983 Neuchatel Switzerland, Licence es Science (Biology), 1983 Neuchatel Switzerland, M.Sc., Parasitology, 1988Calgary Canada, Ph.D, Pathophysiology, 1991 Calgary Canada, Post-doctoral fellowship, Mucosal Immunology, 1991-1994 Newcastle Australia, Post-doctoral fellowship, Gastroenterology 1994-95 Calgary.
Diseases of the gastrointestinal tract and the lungs represent the most common causes of death in humans and other animal species worldwide. Using viral, bacterial and parasitic models, the overall aim of Dr. Buret's research is to characterize microbial-host interactions in these systems, and how such interactions may affect gastrointestinal and pulmonary physiology, health, inflammation, and chronic disease, in an attempt to develop novel therapeutic strategies. Current emphasis is given to the role of microbiota in chronic gut inflammatory diseases, and immunomodulation by antibiotics particularly in cattle and swine.
KEYWORDS: MICROBIAL HOST INTERACTIONS, MICROBIOME, INFLAMMATION, TRANSLATIONAL RESEARCH, OUTREACH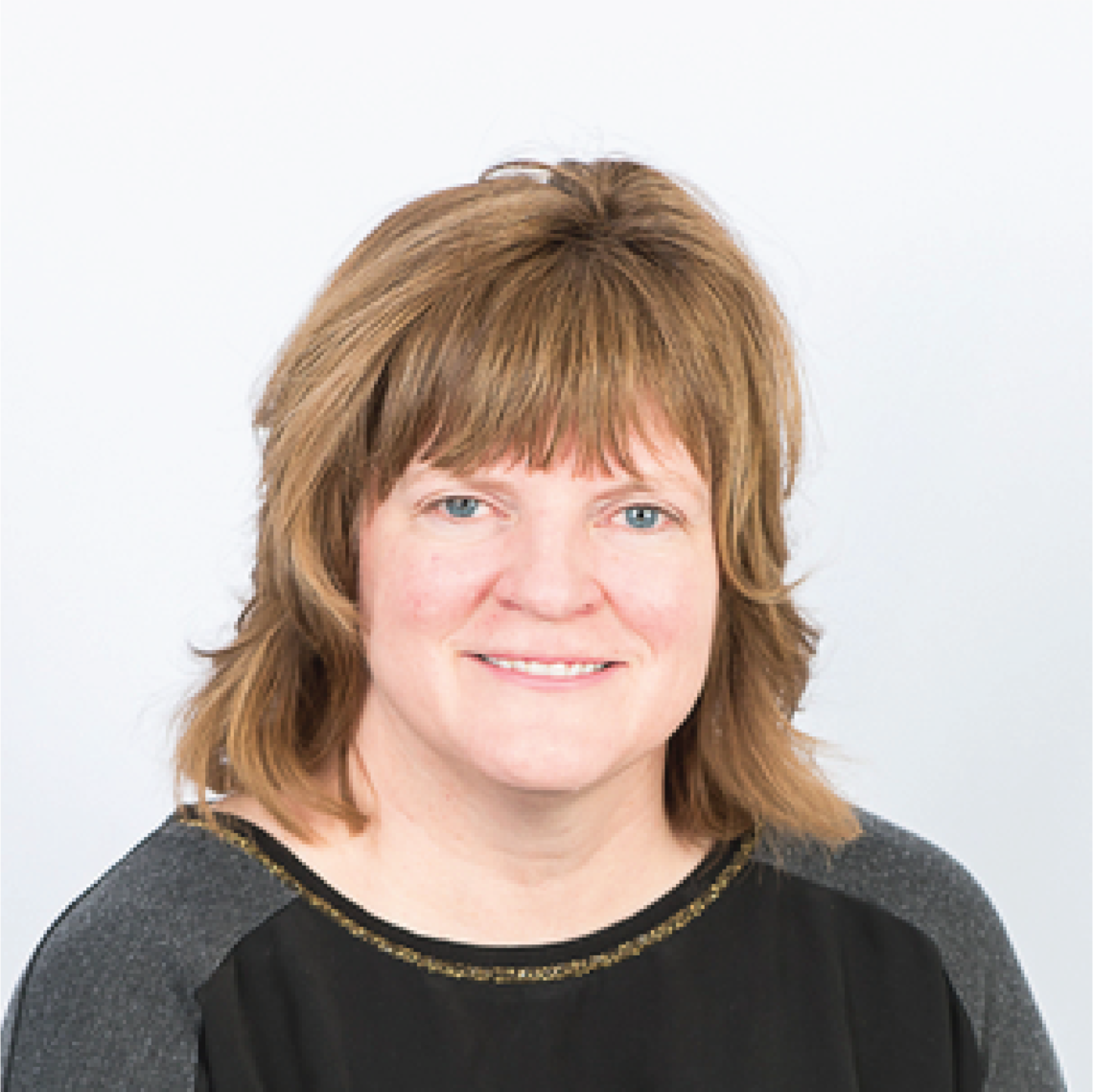 Dr. Checkley completed her DVM degree at the Western College of Veterinary Medicine. Following graduation, she worked in a busy rural community veterinary practice for eight years as an associate and then co-owner. Dr. Checkley pursued graduate studies(Epidemiology) at WCVM, where she also worked as a Teaching Assistant, Sessional Lecturer, and Assistant Prof. She then worked for the Food Safety Division of Alberta Agriculture and Rural Development, where she was a key member of the development and implementation team for a major livestock surveillance initiative - the Alberta Veterinary Surveillance Network (AVSN). Sylvia joined the UCVM Faculty in September 2009, focusing on One Health Approaches to Complex problems.
KEYWORDS: SURVEILLANCE, ANTIMICROBIAL RESISTANCE, WATERQUALITY, DOG BITES, POPULATION AND PUBLIC HEALTH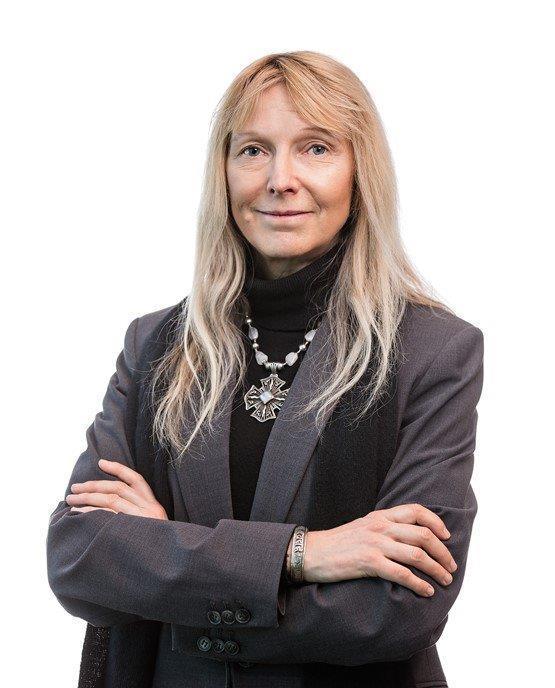 I am currently a professor in Ecosystem and Public Health at the University of Calgary, Faculty of Veterinary Medicine. I joined the faculty in 2008 as founding Head of the Department of Ecosystem and Public Health. Prior to arriving in Canada, I spent five years with the New Zealand Ministry of Agriculture & Forestry (now the Ministry for Primary Industries) where I held a number of science, policy and management positions. I completed my Veterinary degree (Massey University, New Zealand) in 1987 and my first job after graduating was with the Society for the Prevention of Cruelty to Animals on the Pacific Island of Fiji. Subsequently, I worked in private veterinary practice in the United Kingdom before returning to New Zealand to complete a PhD. During my PhD, I provided diagnostic support for wildlife in partnership with the New Zealand Department of Conservation. In 1995, I took the opportunity to travel to Asia where I subsequently accepted the position of veterinary laboratory manager in Eastern Bhutan; this was part of a European Union funded project to strengthen veterinary services in Southern Asia. In 2003, after 6years in the UK working in academia, I returned to New Zealand to join Government Service and obtained a Diploma in Public Policy from the School of Government, Victoria University, Wellington. Since then I have returned to Bhutan a number of times and completed a 6-month sabbatical at the National Centre for Animal Health in 2014. My research interests are in global health, veterinary public health and wildlife diseases. Recent research projects in which we used a One Health approach include exploring policy options to prevent rabies in Cattle in Bhutan, the epidemiology of tuberculosis (M.tuberculosis) in elephants in Southern India and several projects on climate change, ticks and tick borne diseases. Outside of work, I love to travel and I have explored many parts of Africa, Asia, Central America and the Middle East to experience other cultures and to photograph people, landscapes and wildlife.
KEYWORDS: GLOBAL HEALTH, VETERINARY PUBLIC HEALTH, INFECTIOUS DISEASES, WILDLIFE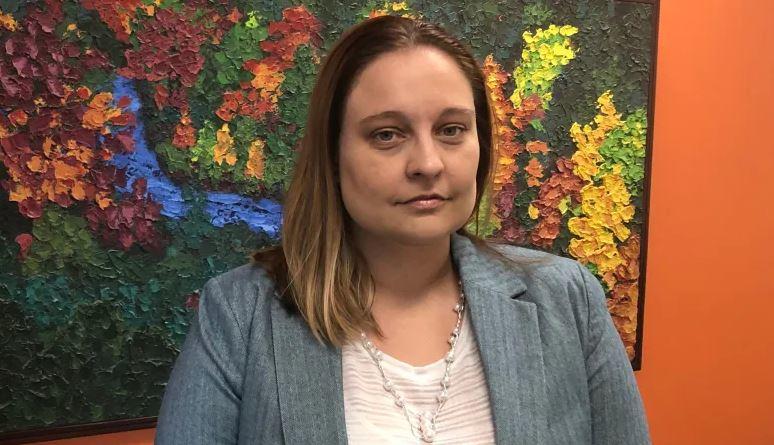 Lorian is currently involved in research on antimicrobial resistance (funded by Alberta's Major Innovation Fund), artificial intelligence and health (funded by the CIHR), regulation of long-term care, and legal and policy issues arising fromCOVID-19. Lorian's work has been published in numerous legal and health policy journals including the Canadian Medical Association Journal, University of Pennsylvania Law Review, Healthcare Policy, Alberta Law Review, Queen's Law Journal, and Journal of Law, Medicine & Ethics. Lorian is a frequent contributor to health policy debates in the media. Her writing has appeared in several Canadian newspapers including the Globe and Mail, Toronto Star, Calgary Herald, Edmonton Journal, and Ottawa Citizen.
KEYWORDS: HEALTH LAW AND POLICY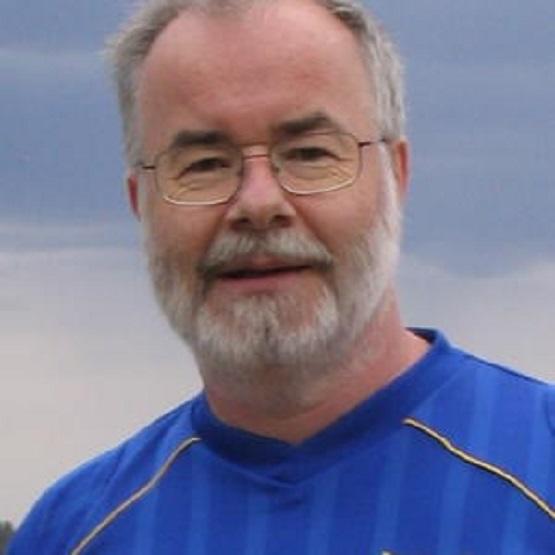 I was born in Scotland but moved to Canada at an early age, with my large family. I did my undergraduate degree in Biology at Acadia University, followed by a Masters in Microbiology at Guelph and a PhD at Universität Bielefeld in Germany. I was then hired (no postdoc!) by Agriculture and Agrifood Canada as a Research Scientist at the Lethbridge Research Centre. I move to University of Calgary in 1990, after 4.5 years with the Government. My research interests since my masters degree have been directed towards understanding bacteria that are beneficial in agriculture. My work in Calgary has been continuously funded by NSERC grants, and we have had some provincial money and collaborations with industry. We use molecular genetic techniques and genome sequencing to understand what makes certain bacteria successful symbionts and saprophytes of plants. We are also interested in biocontrol and use of bacteriophages to improve inoculant success. I teach courses in Environmental Microbiology, Microbial Genetics and Genomics, and Virology. In my other life I am a jazz trumpet player.
KEYWORDS: BACTERIAL GENETICS, BACTERIOPHAGES, PLANTMICROBIOLOGY, AGRICULTURAL MICROBIOLOGY, REDUCINGCHEMICAL INPUTS TO CROP SYSTEMS, GENOMICS, HORIZONTAL GENETRANSFER IN THE ENVIRONMENT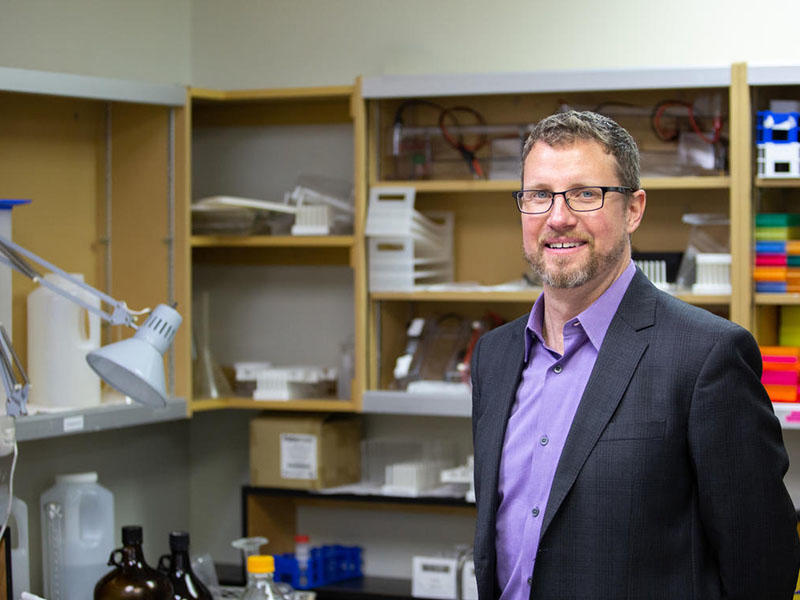 Myles Leslie is the Director of Research at the School of Public Policy in the University of Calgary. He is a qualitative researcher with a focus on the implementation, and implementability, of healthcare policies. His central field of interest is human primary care, where he works with clinical teams to assess and improve capacity in ways that make high level policies real on the ground. Coming to Calgary from the Johns Hopkins School of Medicine in Baltimore, Maryland, Dr. Leslie's work has been published in a range of top-tier journals. His specific fields of inquiry include primary care reform, anti-microbial resistance, and quality improvement within fee for service care delivery models.
KEYWORDS: PRIMARY CARE (HUMAN); POLICY; POLICY IMPLEMENTATION; ANTI-MICROBIAL RESISTANCE; QUALITY IMPROVEMENT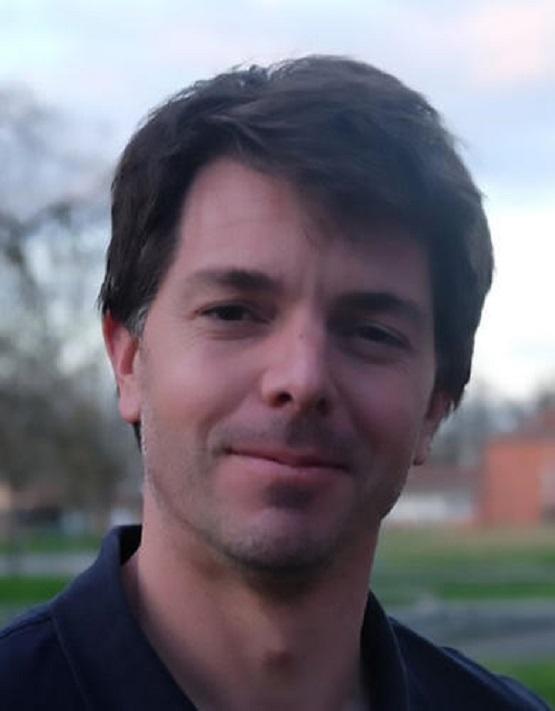 Dr. Lhermie is a veterinarian by training; he also has an MSc in Economics and a PhD in pharmaco-epidemiology and innovation. Before working in academia, Dr. Lhermie worked in mixed veterinary private practice for few years, as well as in veterinary pharmaceutical industry as research and development project manager and medical director for more than eight years. Dr. Lhermie' s research interests are in planetary health and infectious diseases challenges, specifically the interface between animal agriculture and human health. His research focuses on the economics of antimicrobial use and resistance at the farm, supply chains, and global levels. Most recently, his research has been concentrating on sustainability challenges, developing qualitative and quantitative models aiming to analyze the impact of antimicrobial use on social-ecological systems, and evaluating the impact of policies. Dr. Lhermie also serves as expert in animal health economics for international organizations, national agencies and NGOs. Overall, Dr. Lhermie's activities intend to inform policymakers, helping them to design sound and acceptable policies.
KEYWORDS: INFRASTRUCTURE ENGINEERING, INDIGENOUS COMMUNITIES, COMMUNITY-BASED RESEARCH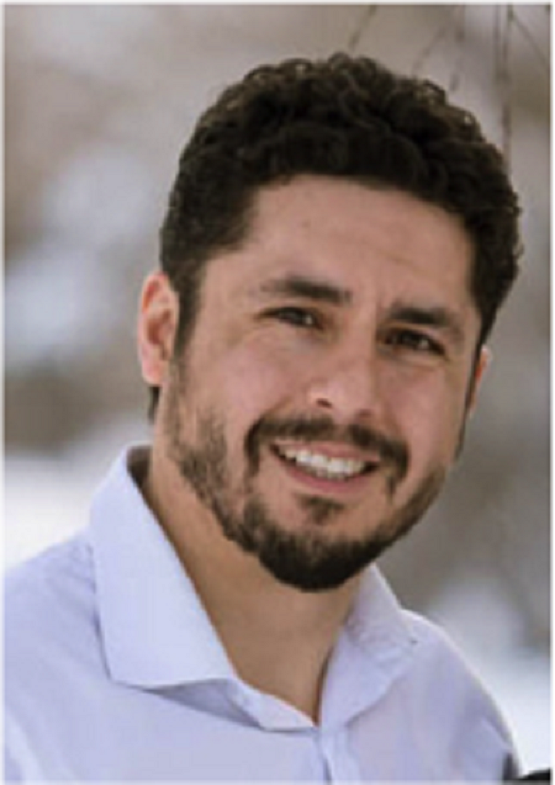 I am a PDF in Dr Marie Claire Arrieta's lab. My current project examines the neurocellular mechanisms that connect to the microbiome and regulate neuroendocrine stress axis and downstream inflammatory conditions like asthma as a result of misdeveloped stress axis during early-life gut microbiome dysbiosis. I have a PhD from the University of Alberta, where I studied the immunotoxicological impacts of environmental contaminants on fish immunity. I also have a MSc from the University of Guelph where I investigated neuroendocrine regulation of the stress axis and impacts from various environmental stressors on stress functioning and animal behaviour. Finally, I also have several years working as an environmental risk assessment toxicologist in industry consulting where I examined the complex effects of multiple contaminants on various ecological and human health endpoints.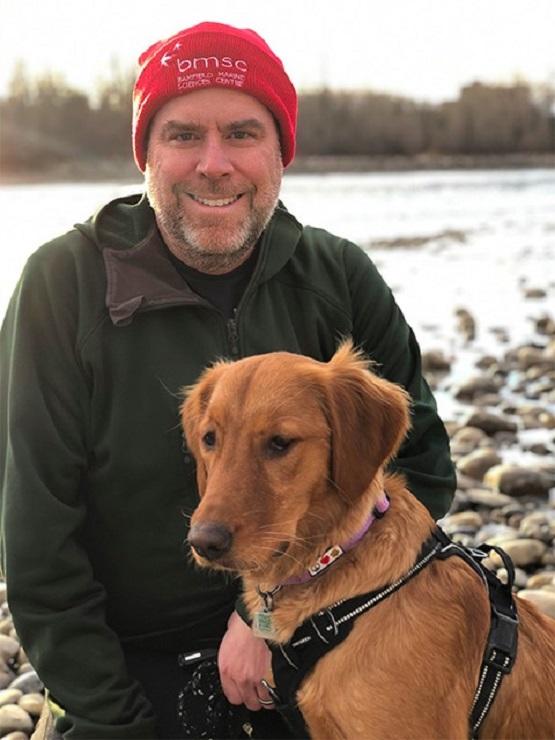 Sean's interest in the ecology and evolution of fishes began during his BSc and MSc research on sea-run brook charr at the University of New Brunswick. He did his PhD at Laval University and was then awarded an NSERC post doctoral fellowship to study coastal and fresh water fishes in the Pacific Northwest. Sean started his faculty position at the University of Calgary in 2009. His research program continues to focus on the genetics of adaptation to environmental change in fishes using genomics to test hypotheses about how organisms respond, at the genetic level, to changes in their external environment. He was awarded an Alberta Innovates New Faculty Award in 2010 and a Killam Emerging Researcher Award in 2012. His research at the Bamfield Marine Sciences Centre seeks integrative and innovative solutions to some of the more pressing problems facing society, including invasive species, biodiversity decline, fisheries and aquaculture productivity and sustainability, and rapid evolution in response to climate change.
KEYWORDS: ECOLOGY, EVOLUTION, FISHERIES, CLIMATE CHANGE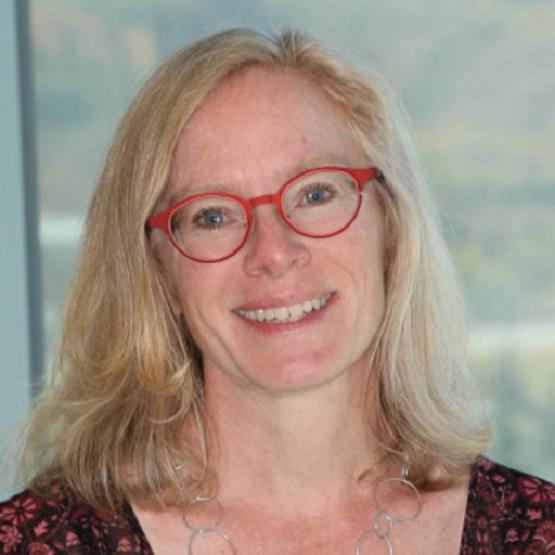 Ann Toohey is the Manager, Research &Scientific Programs for the University of Calgary's Brenda Strafford Centre on Aging. She is also an Adjunct Assistant Professor in the Department of Community Health Sciences, Cumming School of Medicine, where she completed her PhD in 2018.
Her inter-disciplinary research program has integrated growing understandings of the health-promoting potential of human-animal relationships for older adults into frameworks for developing age-friendly cities. Her approach delves into policy implications of promoting aging-in-place in ways that also promote social justice.
Ann has also worked in both municipal government and non-profit sectors in a variety of capacities, including facility-based research and policy development, funds development, and communications.
KEYWORDS: COMPANION ANIMALS AND AGING; MENTAL HEALTH; SOCIAL JUSTICE; SOCIAL INCLUSION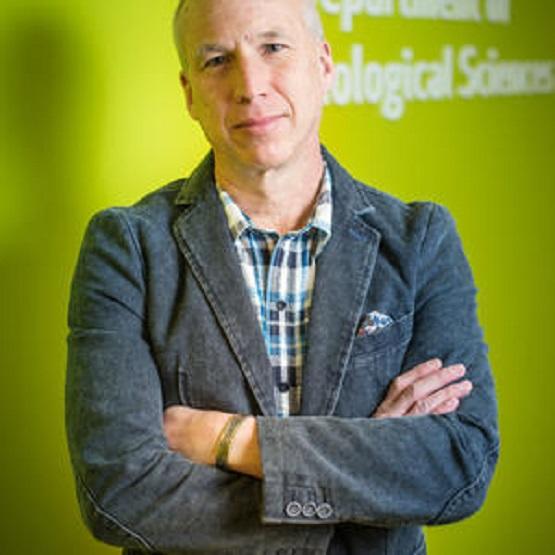 Professor Raymond J. Turner, PhD. Academic career began with a B.Sc.(1985) in Biochemistry / Chemistry followed by a Ph.D. (1990) in Physical Biochemistry. Post-Doctoral training(1990-1994) was obtained in Molecular Microbiology at University of Alberta, Canada. This was followed by a Research associate position (1994-1997) in Microbial Biochemistry. In January 1998, he was recruited to the University of Calgary and presently holds the rank of Faculty Professor. He has taken service roles as Associate Department Head and Graduate program director from 2013-2017. He has also served on Dean's and vice-presidents' advisory committees. He was also chair of various research cluster units between 2006 and 2013. He has been a regular committee member of graduate scholarship selection committee >10yrs of service and has participated on a number of grant evaluation and selection panels. He has held funding from the Canadian funding councils of NSERC, CIHR, Genome Canada, and MITACS as well as a number of industrial partners. He has been recognized with the Universities Research Excellence Award (2013) and a University Excellence in Graduate Student teaching and mentorship (2017) as well as several international fellowships/ professorships. Recently he received Scientist designation by the International Association of Advanced Materials (2020). He has also received visiting professorship appointments from the University of East Anglia, England, University of Bologna and University of Verona, Italy. He has been the recipient of several Fellowships in the Instituto di Studi Avanzati, Italy. He was also awarded the Western Universities Speaker Lectureship from the Canadian Society of Chemistry in 2015. As of April 2021 he has contributed>250 publications: with ~150 of these in the area of antimicrobials and biofilms. He entered into the nanotechnology field in 2015 and already has>20 papers published. He also holds 8 patents/ licences. His h-index is presently 46 (Scopius) / 55 (Google Scholar) with >12,000 citations. Prof. Turner has had a high teaching load throughout his career; contributing lectures at all levels from introductory Biology and Biochemistry to senior level courses in Biochemical and Molecular Techniques, Biomembranes, Biochemical Toxicology, as well as numerous specialized courses for graduate students. He has seen 47 graduate students and 22 PDF's, and 20research associates/technicians through his Microbial Biochemistry Laboratory. Research interests are multi-disciplinary from toxicity/sensitivity and resistance/tolerance mechanisms in bacteria, to biofilm physiology and biochemistry, to bioremediation and bioconversion biotechnologies, to biosensors, to nanotechnology, to transporters and translocases. The Turner group, through his interest in the mechanisms of microbial toxic metal-microbe interactions, has built a number of methodologies and tools to study metal-based antimicrobials efficacy against microbes growing both planktonically and as a biofilm. Prof. Turner has recently taken early retirement and now Professor Emeritus of Biological Sciences; however, he is still very research active with a lab of 4-7 people and still contributes to training of undergrads in various ways.
KEYWORDS: MULTIDRUG RESISTANCE TRANSPORTERS; DEVELOPMENTOF METAL BASED ANTIMICROBIALS FOR COATINGS AND HIGH TOUCH SURFACES FOR INFECTION CONTROL; METAL-BASED ANTIMICROBIALS IN AGRICULTURE (CONTROL, POLICIES, COLLATERAL RESISTANCE); BIOFILMS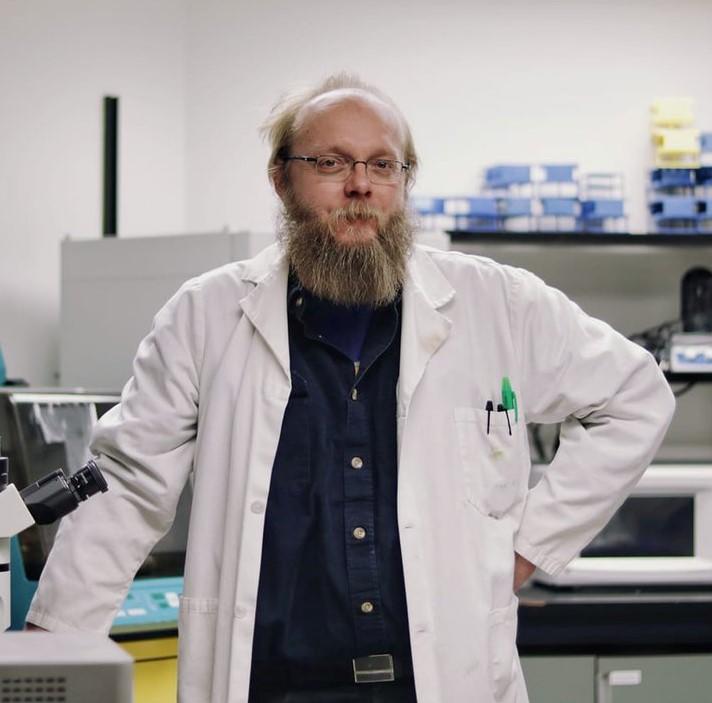 Dr. Guido van Marle is a molecular virologist. He received his MSc in Chemistry (Biochemistry) specializing in plantviruses, at Leiden University, The Netherlands. He did his PhD on Coronavirus and Arterivirus transcription mechanisms at the Leiden University Medical Centre, The Netherlands. Currently he is an Associate professor in the Department of Microbiology, Immunology and Infectious Diseases, and the co-Director Biomedical Sciences for the Bachelor of Health Sciences program, and the director international partnerships for the Indigenous, Local and Global Health Office (ILGHO) at the Cumming School of Medicine at University of Calgary. His research focuses on HIV/AIDS, Hepatitis B Virus, and SARS-CoV2, therapeutics and virus genetics. In addition, he works on research and educational collaborations in Central America and East Africa.
KEYWORDS: INFECTIOUS DISEASE, VIROLOGY, BIOMEDICALLABORATORY SCIENCES, GLOBAL HEALTH, INTERNATIONAL COLLABORATION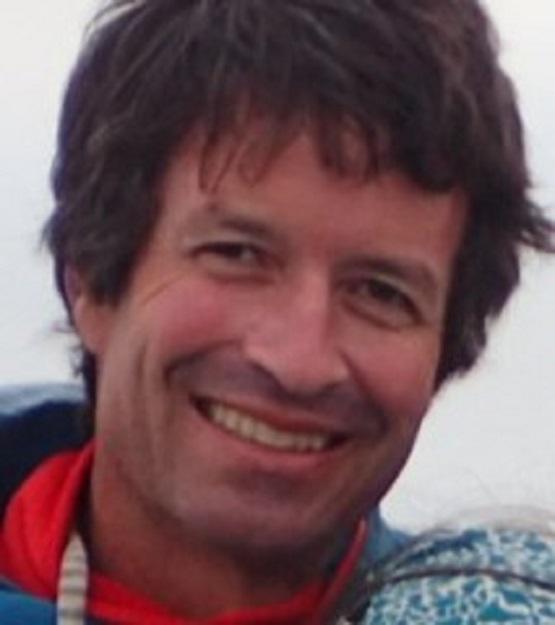 I am a biological anthropologist with a focus on health inequities in developing countries. In this, I explore the impact of behavior on health as decades of research have documented that health varies in relation to culture and that only by understanding behavior can we begin to provide sustainable solutions. My early work focused on children in urban Colombia, Amerindians in the Colombian Amazon and Guyana's rainforests, and refugees in Canada. In 2011, in collaboration with colleagues in Tanzania, Canada, and the US, I initiated and ran a project documenting maternal-and-child-health. Here we explore the correlates of subclinical inflammation among very young children because elevated inflammation sheds light on both near- and long-term health risk. In 2014, in collaboration with colleagues in Nicaragua and the US, I initiated and continue to run a project in rural Nicaragua to explore the relationship between an array of environmental predictors and a model of health outcomes which captures the cumulative dysregulation of biological systems confronting chronic environmental challenges (allostatic load).Ultimately, the teams on which I work seek to identify barriers to maternal and child health, which in the long-term should lead to the development of new evidence-based and locally-relevant solutions.
KEYWORDS: ANTHROPOLOGY, ENVIRONMENT, COMMUNITY-BASEDRESEARCH