We offer a full suite of pre- and post-market clinical trial services designed to accelerate phase I-IV trials. From study start-up to commercialization, our goal is to ensure trials are conducted efficiently, completed on time and within budget, all while maintaining the highest quality and ethical standards. 
For industry sponsors seeking a full-service approach, our Clinical Trial Concierge acts as a central point-of-contact, helping engage with the University research ecosystem and connect to the right resources at the right time.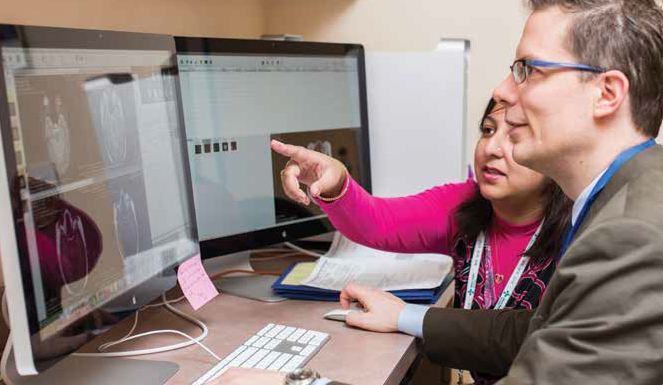 Support at every stage
Our extensive network of research support offices provides expert guidance and services at every stage of the clinical trial lifecycle. From concept development and start-up support to study closure and knowledge translation, our experienced professionals provide services that address the operational, regulatory and clinical challenges involved in research.
Clinical Trial Services
We offer the full-service capabilities of an Academic Research Organization (ARO) paired with extensive innovation and entrepreneurial expertise. Support services are delivered by our network of administrative and operational teams.
Services are available in the following areas:
Acting as a central point-of-contact, our Clinical Trial Concierge helps sponsors navigate and engage with the research ecosystem at the University of Calgary. The Concierge can:
Help interested parties connect to the resources, services and personnel required to move their research forward.
Develop a personalized project-specific plan to help address administrative and regulatory challenges.
Assist with identifying and connecting with investigators, facilities and recruitment channels.
Facilitate the execution of all startup activities, contract reviews, budget negotiations and ethics/regulatory approvals.
Foster relationships with academic and business units.
Serve as a personalized consultant that coordinates the operational requirements of trials so you can focus on what's most important – your research.
If you'd like to connect with our Clinical Trial Concierge, contact us.