With investigative expertise in most therapeutic areas, we hold the capability to support industry-sponsored studies across a range of conditions – from Oncology to Neurology and even rare diseases. Benefiting from a research infrastructure that is fully integrated with academic and faculty resources, our clinical trial partners have access to practicing medical professionals and internationally recognized research centres covering a wide range of indications and special populations. 
In addition, our close working relationship with Alberta Health Services (one of the largest integrated health systems in the world) allows us to efficiently support targeted recruitment efforts.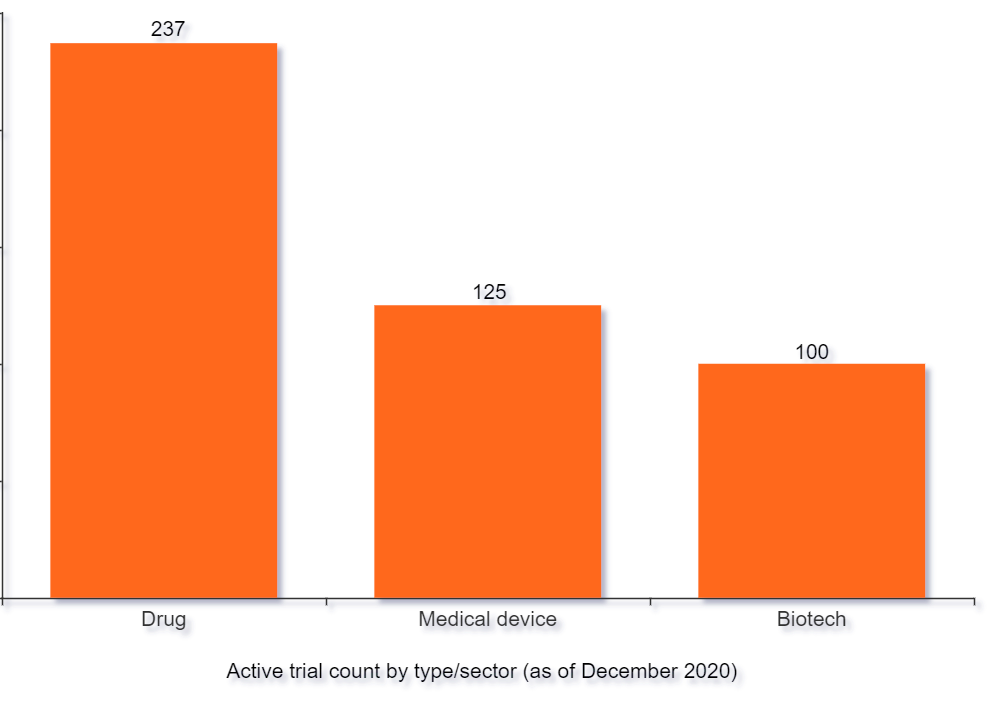 Sector-specific capabilities
Every year, dozens of pharmaceutical, biotechnology and medical device companies rely on our sector-specific capabilities to plan, coordinate and execute high impact clinical trials.
We hold specific capabilities in supporting:
We've worked with some of the world's largest pharmaceutical companies to enable and execute high impact drug trials. Our trial capabilities and services span the entire range of the drug development cycle, from study coordination to commercialization, and can be adapted to complement both large and small research programs. 
Through our extensive drug trial experience, our industry partners benefit from more efficient trial design, the utilization of digital technology to enhance trial management, efficient patient recruitment and real-world data solutions.
We understand the unique challenges involved in bringing new medical devices and digital technologies to market. Through our extensive experience in the sector, our team is able to offer support with digital trial operations (including design, management and execution), guidance on regulatory efforts and assistance with commercialization activities. 
From pre-clinical research to real-world studies and commercialization, our support teams can help Biotech organizations conduct trials across a range of therapeutic areas and indications including rare diseases, gene therapy and more. 
Extensive capabilities at every stage
From study planning to publication, our experienced research workforce can manage all aspects of Phase I-IV clinical trials. We focus on providing support that helps address operation challenges, increase patient recruitment and execute trials more efficiently. Additionally, we offer extensive pre- and post-market solutions that increase the pace of commercialization efforts.
Learn more about our research capabilities and get a by-the-numbers glimpse into our dynamic research ecosystem.