Home to world-class investigators, state-of-the-art research facilities and recruitment channels that draw from a diverse patient population, the University of Calgary is a preferred site for industry sponsored clinical trials. We're able to support phase I-IV trials across a range of therapeutic areas and provide the operational expertise needed to accelerate research. Below, you'll find a few of our key statistics.
Our Clinical Trial Experience
Phase I-IV Trial Experience
Our team holds extensive experience at every stage of the clinical trial lifecycle and across multiple industry sectors.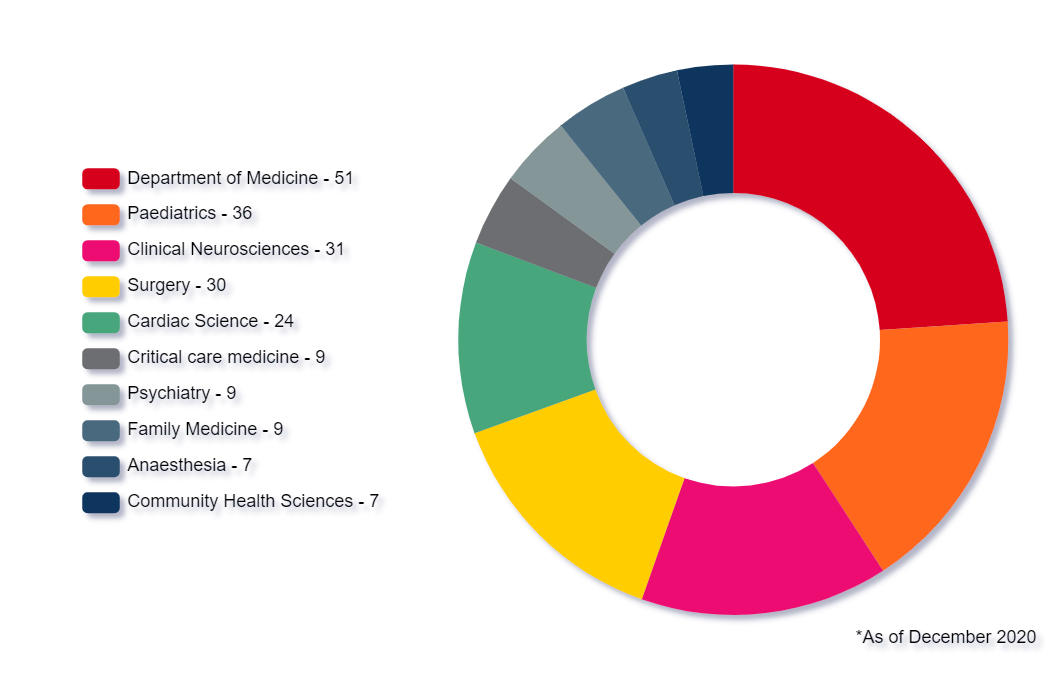 Our research workforce - comprised of leading investigators, research coordinators and support staff - hold expertise across a range of therapeutic areas and indications. 
A focus on growth and innovation
With strong institutional support and a focus on continuous enhancement, our trial-ready infrastructure helps enable ideas from concept to market approval.