Proven methodological expertise across a range of therapeutic areas
Our highly skilled research workforce provides a range of services to support industry-sponsored clinical trials. Comprised of principle investigators, research coordinators, site personnel and operational groups, our staff work in unison to enable research across a range of therapeutic areas and trial types. All staff receive extensive training and certification, including SPOR Pragmatic Clinical Trial Certification and Good Clinical Practice training.
In addition, our network of innovation and commercialization teams provide support beyond the end of a trial, helping transform ideas into market-ready solutions. Together, they've helped hundreds of researchers commercialize their work and bring new devices, diagnostics and technologies into the hands of consumers.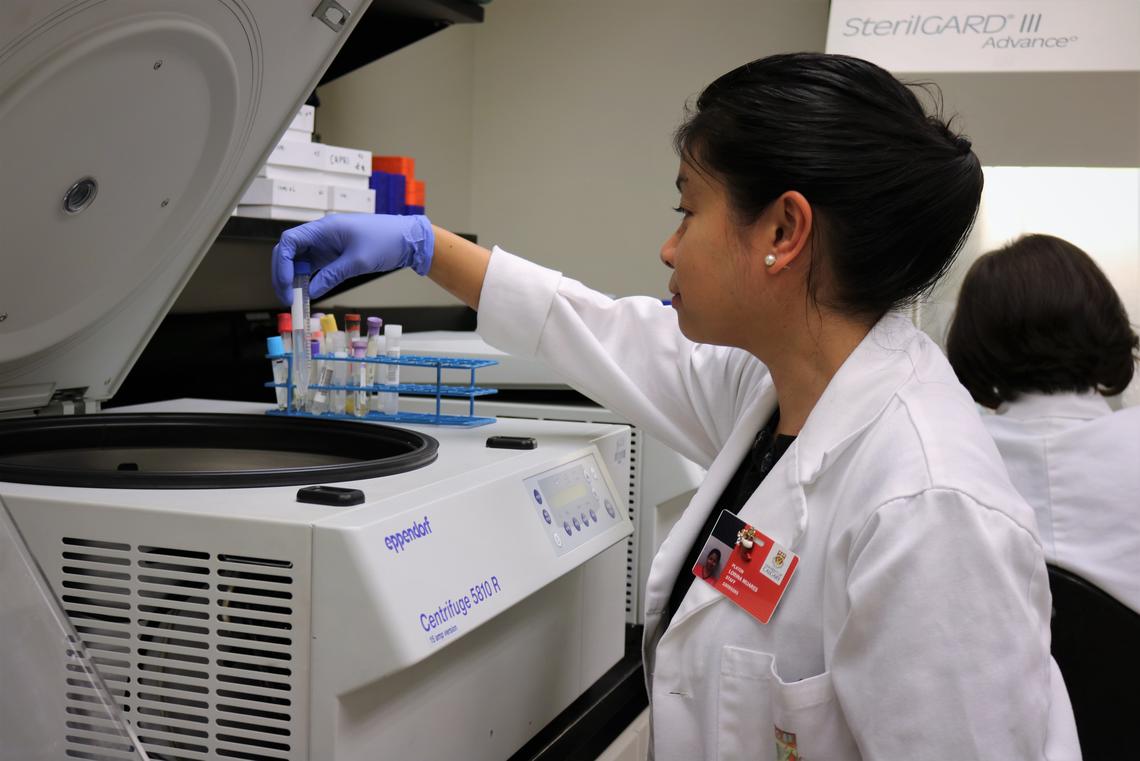 A by-the-numbers look at our research workforce.
With investigative expertise in most therapeutic areas, we hold the capability to support industry-sponsored studies across a range of conditions – from Oncology to Neurology and even rare diseases. Benefiting from a research infrastructure that is fully integrated with academic and faculty resources, our clinical trial partners have access to practicing medical professionals and internationally recognized research centres covering a wide range of indications and special populations. Paired with our close working relationship with Alberta Health Services, one of the largest integrated health systems in the world, we hold valuable clinical experience that sets us apart.