The world is entering a new space age - a turning point in human history where rapidly decreasing costs, new technologies, geopolitical ambitions, and unprecedented commercial opportunities are driving a bold era of space development. 
This has led to a convergence of possibilities in space commerce and accelerated civil-to-defence pathways. Capitalizing on this opportunity, Space-Defence Technologies Alberta (SDTech AB) will engage over 400 researchers in joint academia-industrial partnerships to deliver disruptive solutions and train the next-generation skilled workforce. We will establish Alberta as a global hub for innovation in space and defence technologies central to the future global economy. 
This project is funded by the Government of Alberta Major Innovation Fund
For more information on Space-Defence Technologies Alberta or to find out how you can get involved, contact:
Sana Tariq
Research Officer
stariq@ucalgary.ca

Why Space-Defence Technologies Alberta?
From the wonders of space travel to the promise of global connectivity, modern life is increasingly linked to a global space industry growing at double digits annually and projected to pass $1T by 2030. The defence landscape is similarly transforming, as the strategic character of space becomes recognized as an operational domain and competitive advantage is pursued through the exploitation of civilian-military synergies.
Dual-use technologies such as advanced materials, sensing systems, and robotics, among others, are feeding new innovation pathways, and the potential for economic and technological benefits at this space-civil-defence nexus is tremendous.
Within the Canadian space tech community - which ranks amongst the top-three worldwide - Alberta leads some of the fastest growing space-for-earth sectors, asserts the most space-active post-secondary community in the country, and is poised for differential advantage.
Space-Defence Technologies Alberta (SDTech AB) is a pan-Alberta research ecosystem that will develop and deliver the next-generation technologies, train the next-generation workforce, and build future Alberta leaders for this transformational opportunity. 
Research Themes
SDTech AB will leverage world-leading research areas in Campus Alberta with track records of disruptive technology development, industrial partnerships, spin-offs, training of highly qualified personnel, significant revenue generation, and impact on national and international policies.  
This program establishes an innovation framework that aligns post-secondary expertise with stakeholder needs and will accelerate R&D projects towards tangible outcomes for Alberta's societal and economic benefit. The R&D framework includes four research themes across three pillars in space and defence: 
SDTech AP's Pillars of Excellence are areas with a critical mass of world-leading expertise, where Alberta is positioned for differential impact on the future economy. 
Space Domain Solutions builds on more than 20 years of pan-Alberta collaboration in space research between the Universities of Calgary, Alberta and Lethbridge, and Athabasca University.  
SDTech AB expands this collaborative network to bring in new post-secondary and industrial partners and broadens the scope to include established world-leading Alberta strengths in space-based technologies and space-based applications of relevance to the Alberta industry. Areas of focus include:  
Satellite hardware and on-board analytics to support high-value data acquisition 
Advancement of existing world-leading satellite-borne systems 

Ground-based space remote sensing capacity, dual-use applications, and spin-offs for Alberta space science instrumentation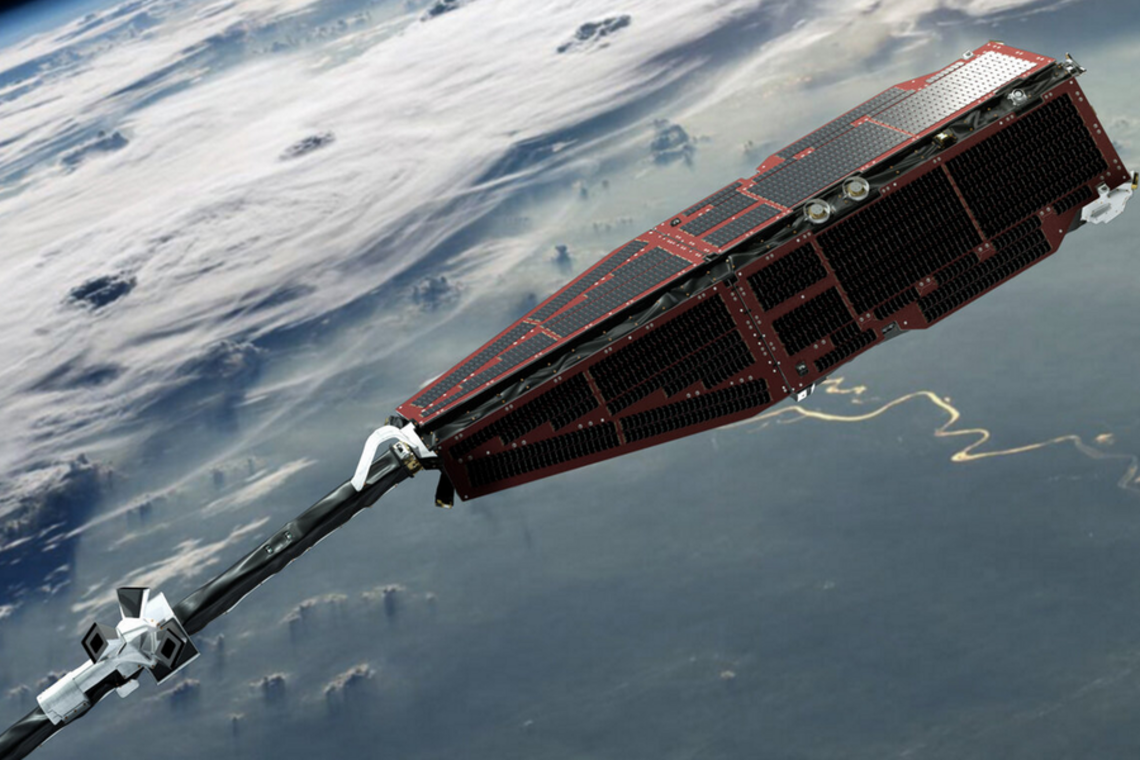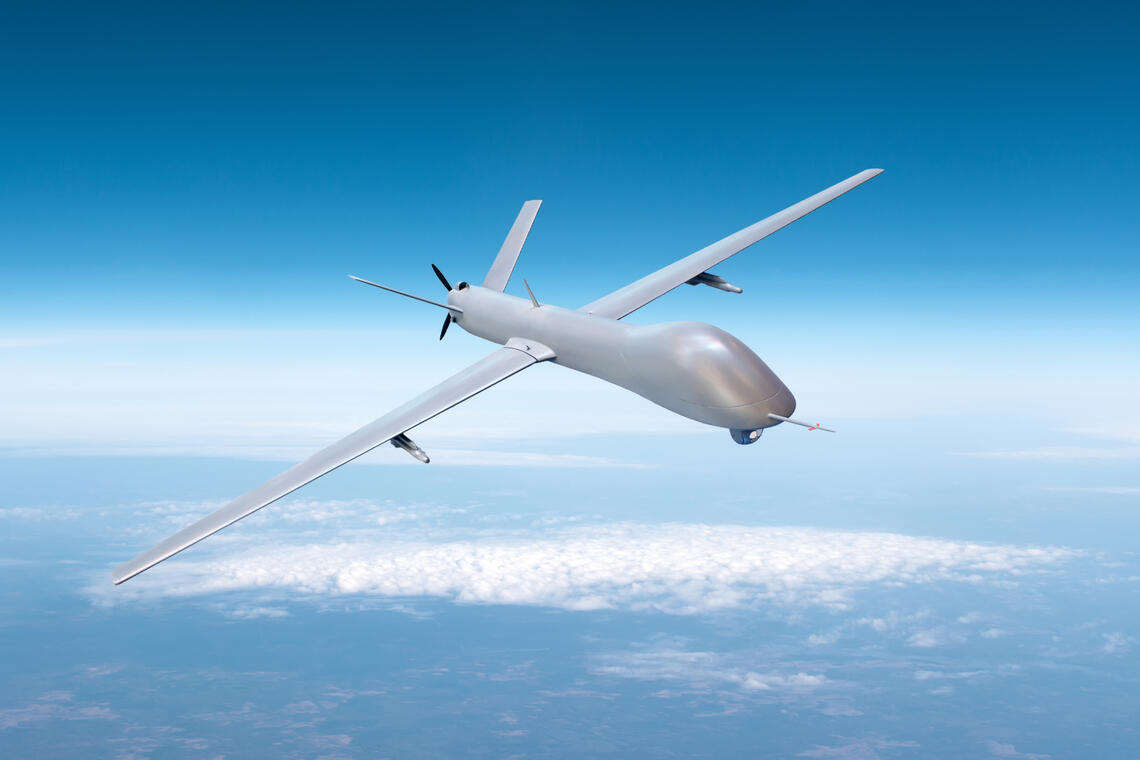 Sub-Orbital Technologies is an internationally recognized, award-winning area of innovation and commercialization within Alberta. SDTech AB draws on pan-Alberta expertise and collaborative networks including world leaders at UCalgary, UAlberta and SAIT. Areas of focus include: 
Development of emerging portable platforms for sub-orbital systems and miniaturized sensors to advance civilian and defence capabilities 

Development of next-generation composite materials for defence applications on hypersonic or space-orbital platforms 

Development of inter- and intra-urban air transport sensor mobility (I2ATSM) capabilities and control and intelligence frameworks for navigation, robust guidance, and remote sensing/communication 
Joint Domain Intelligence
Joint Domain Intelligence is a rapidly expanding research area with a significant impact on civilian and defence applications. Alberta's research community includes existing world-leading expertise in autonomous systems, machine learning, space remote sensing systems and modelling. Activities under this pillar include:  
Development of intelligent frameworks for wearable sensors and soldier-robot teaming 

Development of situational awareness frameworks, data fusion techniques and anomaly detection/classification across civilian and defence applications 

Development of edge-AI, sensor switching, and synthetic multi-model solutions for enhanced situational awareness and threat detection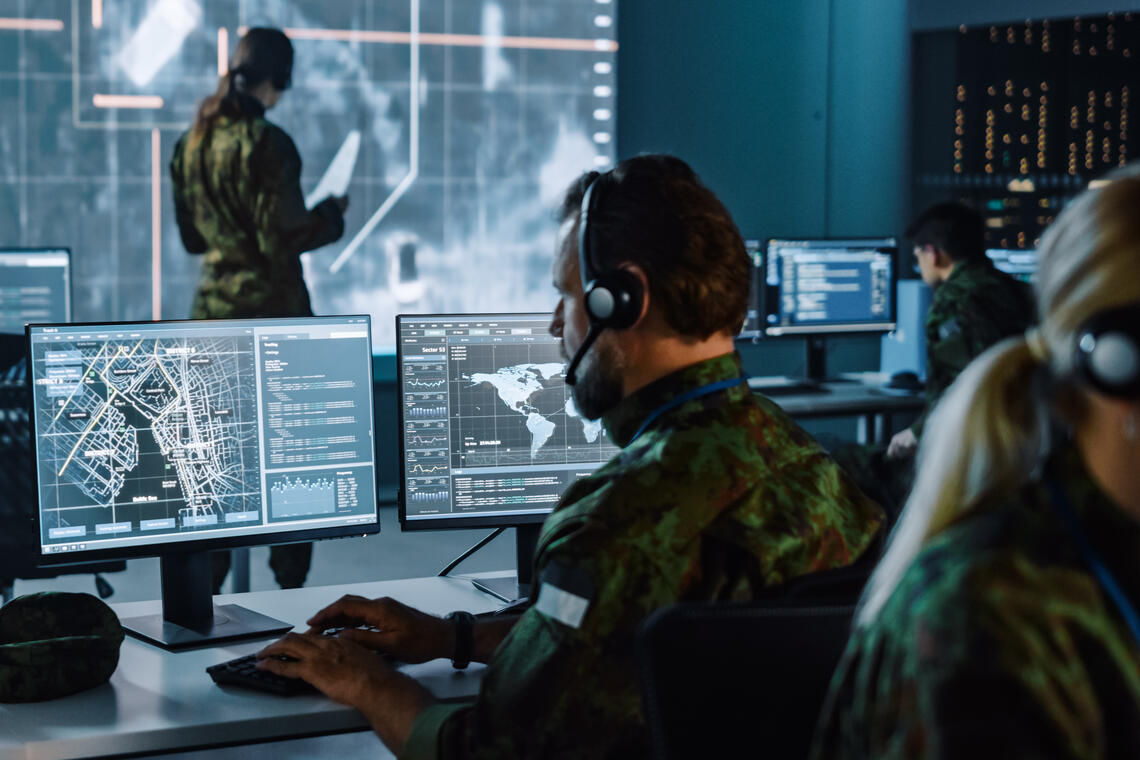 Cross-Pillar Synergies, Collaboration and Connections
Common areas of technological development such as AI frameworks, sensor/data interaction, visualization, and modeling techniques cut across the proposed space and defence innovation program.  

Collaborations between these areas will be facilitated by the inclusion of cross-pillar team members in project progress meetings, and if appropriate appointment to cross-disciplinary teams. This will enhance collisions between teams working on different solutions, cross-pollinating ideas and approaches for common problems, accelerating development timelines and enhancing overall outcomes.