UCalgary is committing resources, developing capacity, and enabling transdisciplinary collaboration across our campuses and communities, continuing our tradition of interdisciplinary, multidisciplinary, and transdisciplinary paradigms, all built on a foundation of disciplinary excellence. Led by the Office of the Vice-President (Research), the Transdisciplinary Scholarship initiative is deploying a series of opportunities and programs. 
Through Fall 2022-Winter 2023, scholars participated in a series of gatherings to (re-) connect with colleagues, identify potential collaborations, and advance conversations around opportunities for transdisciplinary initiatives.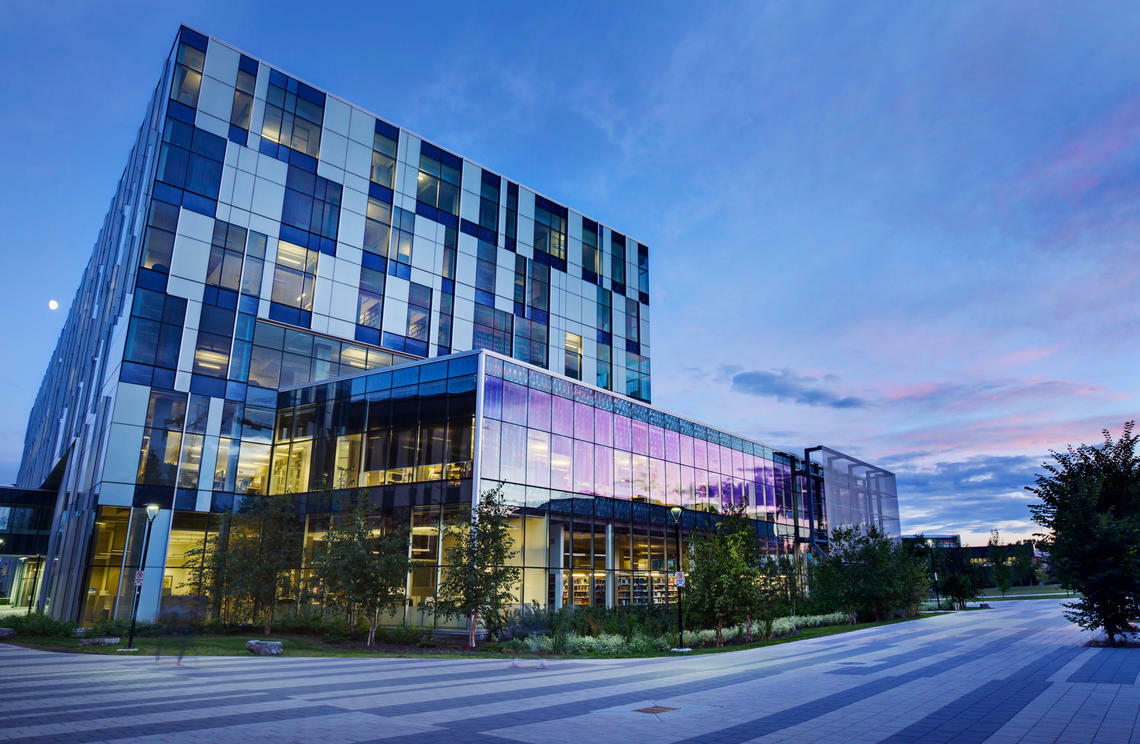 UCalgary identified five Transdisciplinary areas of focus in our 2021 Framework for Growth. 
The areas of focus do not map onto specific faculties or disciplines, and they are meant to draw scholars together from all faculties with an eye toward transcending our disciplinary boundaries:  
Cities and Societies 

Digital Worlds 

Energy Transition 
Health and Life 

Democracy and Social Change 
The President's Strategic Initiatives Fund has invested $18.9M in the Transdisciplinary Scholarship initiative, which supports: 
Institutes for Transdisciplinary Scholarship 
Transdisciplinary Recruitment program  

Gatherings and other opportunities for engagement  

Support staff for each of the Areas of Focus
Additional programs and opportunities will be shared with the campus community over the coming year.
Survey: What does Transdisciplinarity mean to the UCalgary community?
The Calgary Institute for Humanities (CIH) has been engaged to answer this question. Dr. Jim Ellis and Dr. Petra Dolata, the lead scholars on this work for CIH, are exploring this through a survey, a workshop, and webinars, combined with their expertise and scholarship. The project is supported through the Presidential Initiative on Transdisciplinary Scholarship.
At present, the working definition below, drafted by a working group on Transdisciplinary Scholarship and Areas of Focus, provides guidance in determining eligible activities under the Connector Grant program. 
Scholarship built around problems, opportunities, and possibilities, not professions. People from multiple backgrounds working together on challenges. Transdisciplinary scholarship focusses on building knowledge between, across and beyond traditional disciplines. In a complex time of ever-increasing specialization, it tackles the big questions of our day that do not fit into one department or one faculty but require important contributions from those units and beyond. It's a way to create knowledge and to generate solutions.
Transdisciplinary Scholarship and Areas of Focus working group
Get Transdisciplinary Research & Scholarship updates to your inbox
Subscribe
Collection of personal information
Your personal information is collected under the authority of section 33(c) of the Freedom of Information and Protection of Privacy Act, and is required for updating your email subscription preferences. If you have any questions about the collection or use of this information, please visit our Access to Information page.
Contact us to learn about additional opportunities to help develop the future of transdisciplinary research and teaching at UCalgary.