Changing the world through high impact research
The new knowledge we create through cutting-edge research results in societal impact and leads to positive change in our local, national, and international communities. 
Impact: a value proposition
Our purpose as a university is to contribute to the body of world knowledge while simultaneously engaging our students in learning guided by processes of discovery, creativity, and innovation. Our research promotes cultural understanding and social justice, improves quality of life, and helps to secure a prosperous and sustainable future. Read our Research Plan to learn more.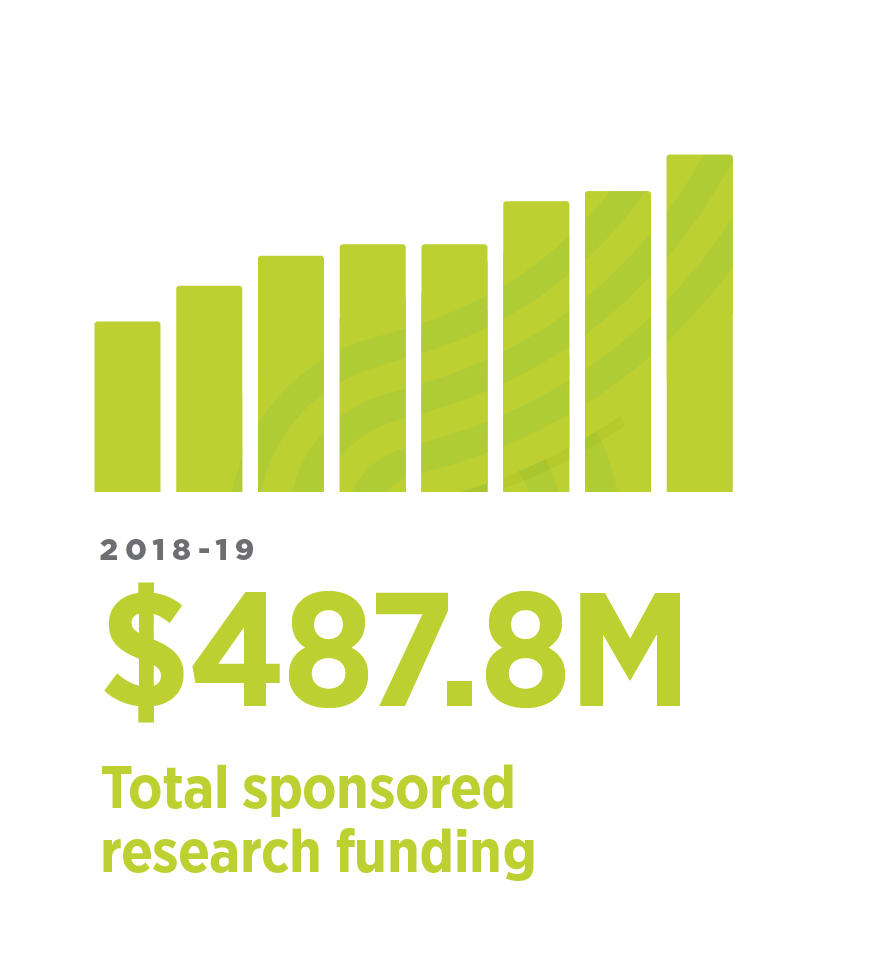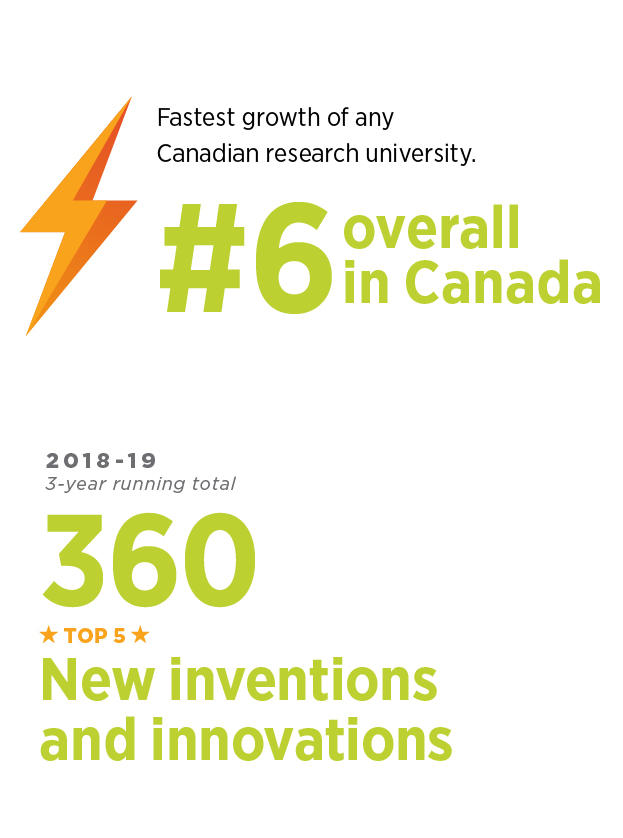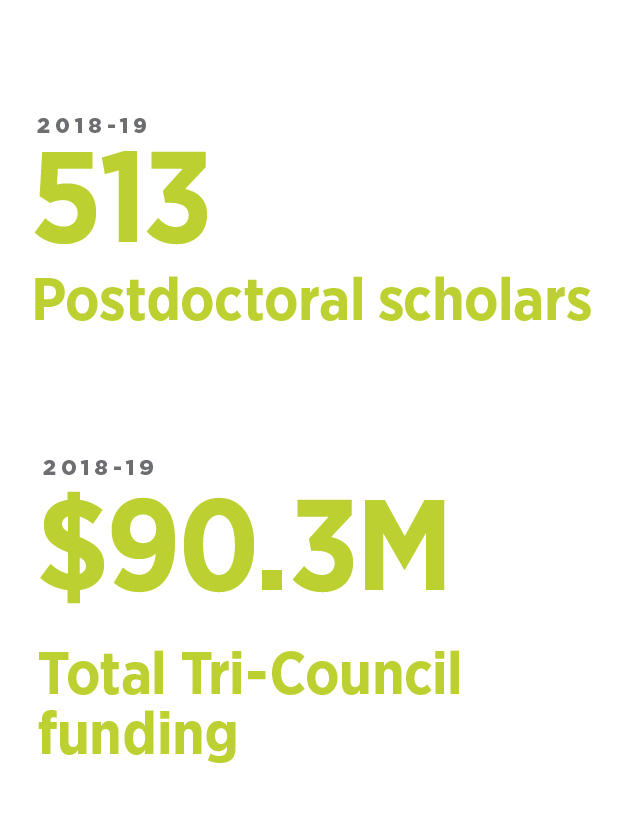 ESCAPE: A revolutionary treatment for stroke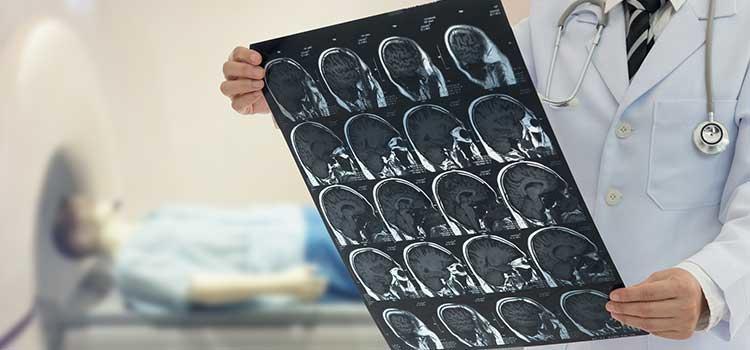 Thanks to a groundbreaking procedure developed through a clinical trial, UCalgary researchers and clinicians are drastically reducing the likelihood of death or disability for stroke patients.
How's the weather up there? Space weather and how it impacts Earth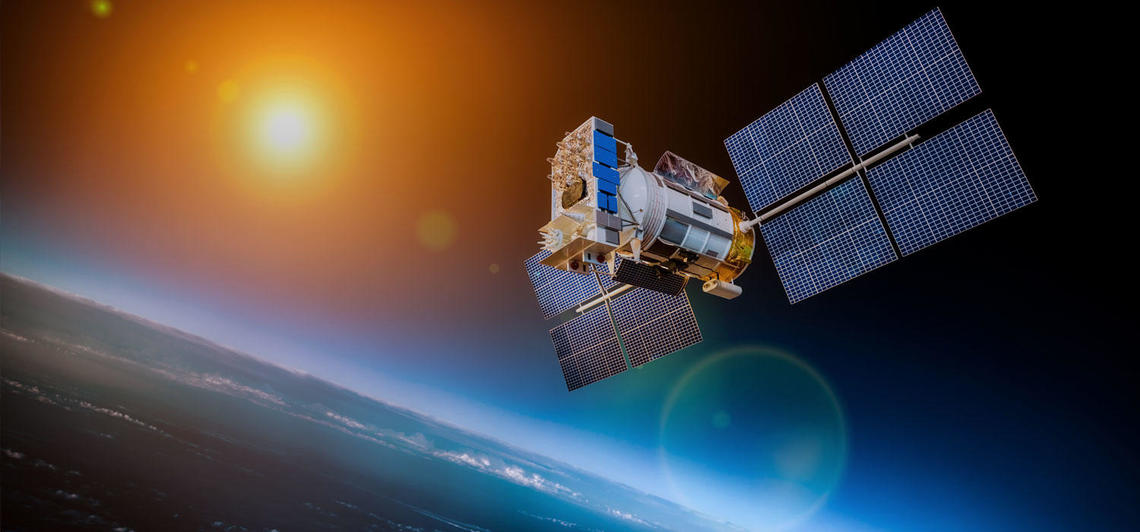 When we think about weather, we don't usually think about space. But phenomena like the aurora and space weather can have profound impacts on our technology, our natural systems and our climate.
Why is entrepreneurial thinking important?
What do we mean by "entrepreneurial thinking"? Why is it important? Leaders from across the University of Calgary share what this skillset means to them and why it's a crucial way for any discipline to look at the world.
Creative problem-solving, turning circumstances to our advantage, seeing possibilities where others see problems – entrepreneurial thinking is useful in any career. It's about taking initiative, learning from experience and being resourceful no matter what happens.
All around us, devices and sensors collect data. Not just our personal devices that can track our movements and our online behaviour, but large-scale data systems that monitor weather trends, health-care usage, traffic patterns and more. UCalgary researchers look at how we harness this data and make it useful, and what impact advanced data analytics can have on our daily lives.