At the University of Calgary postdocs are valued members of our community, and make indispensable contributions to academic research. Our program includes one-of-a-kind funding and fellowship opportunities that enable postdocs to pursue world-changing research. Postdoctoral scholars come to UCalgary with advanced skills and a research perspective developed at other leading institutions. Many come from beyond Canadian borders and enrich the cultural diversity of our campus community.
During your tenure as a postdoctoral scholar, you will challenge our faculty to consider new research directions, mentor graduate students, and — because of the time you are able to dedicate to research — can have a significant impact on our shared goals of promoting discovery, creativity and innovation.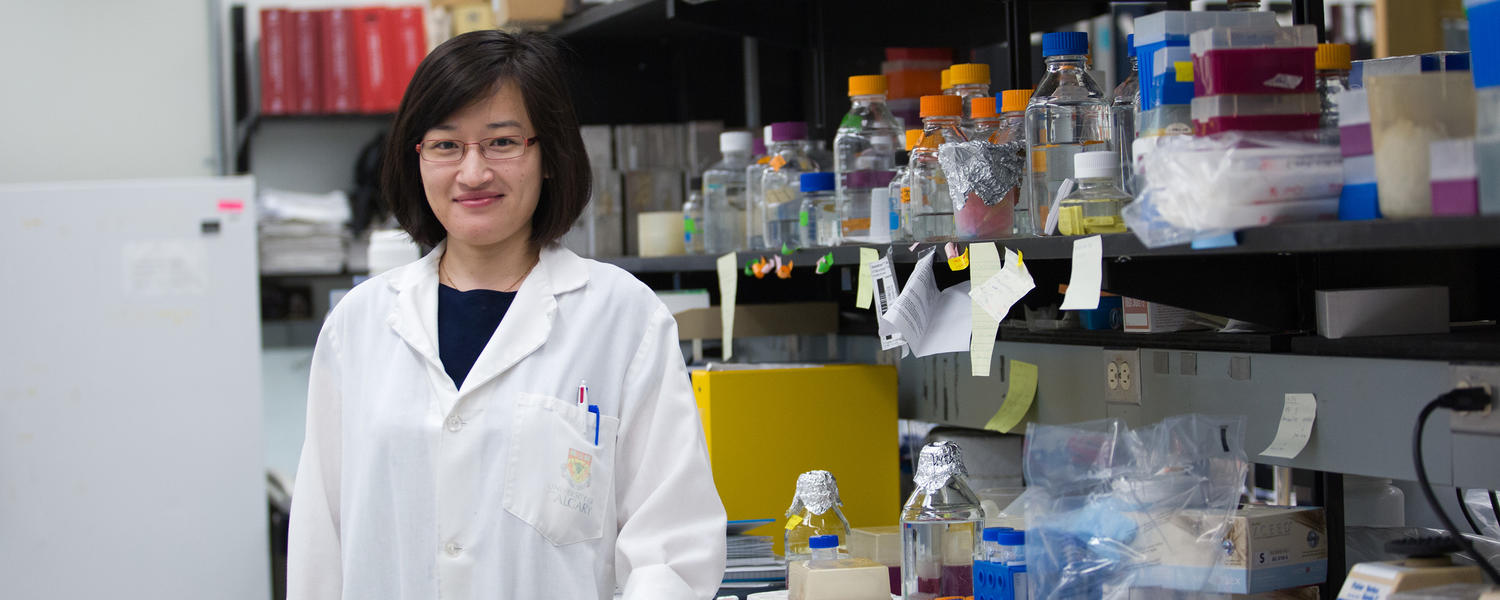 Current opportunities
The search and recruitment for a postdoctoral scholar is the responsibility of the supervisor and prospective postdoc. Postdocs are recruited by mutual agreement between the prospective postdoc and a University of Calgary faculty member. Visit the Careers website for a listing of current postdoctoral opportunities.
Two UCalgary postdocs receive Alice Wilson Awards for outstanding academic qualifications
Two University of Calgary postdoctoral scholars, Dr. Jacquie Baker, PhD, and Dr. Rosanne Blanchet, PhD, have been awarded the Royal Society of Canada's Alice Wilson Award for outstanding academic qualifications in health sciences. The scholars have won two of four available awards, a first for UCalgary in at least 15 years.