The UNESCO Chair in Mountain Water Sustainability will link Canada, Chile, Nepal and mountain water communities around the world in the quest to achieve sustainability of high mountain waters under the stress of climate change. 
This is an opportunity to address the differentiated vulnerabilities and opportunities for mountain water-dependent urban, rural, and Indigenous communities, and their needs for food, energy, livelihoods, health and wellbeing.
The Chair will bridge geographic regions, disciplines, research methods, and voices to better understand changing water resources in high mountain regions and develop solutions towards sustainable water management within the context of sustainable communities and ecosystems. 
Professor John Pomeroy, University of Saskatchewan (Co-lead and Primary chairholder)
Professor Frederick Wrona, University of Calgary (Co-lead)
Dr. Kerry Black, University of Calgary
Professor James McPhee Torres, Universidad de Chile
Dr. Dhiraj Pradhananga, Tribhuvan University
Dr. Corinne Schuster-Wallace, University of Saskatchewan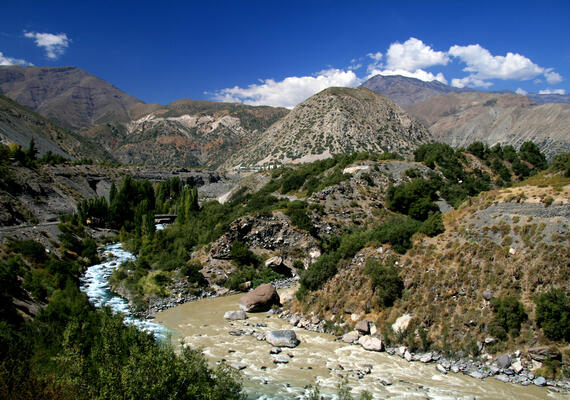 Intro to the UNESCO Chair in Mountain Water Sustainability
Postponed: new date TBA
Join us online to meet the UNESCO Chairholders and learn about the objectives and principles of the Chair, and some of our first activities in the context of the upcoming UN International Year for Glaciers' Preservation 2025.
The greatest opportunity of the chair is to advance knowledge and co-develop solutions to water sustainability in the cold mountain regions that are being impacted so severely by climate change.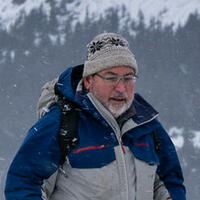 John Pomeroy
UNESCO Chairholder
This Chair is unique in that it will foster co-development of research processes with Indigenous Nations, focused on decolonizing methodologies that respect Indigenous rights and ensure meaningful participation of Indigenous communities.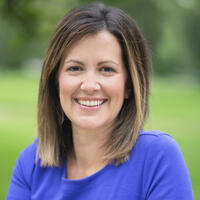 Kerry Black
UNESCO Chairholder
The Chair will address three major questions:
The UNESCO Mountain Chair network will bring new and timely solutions involving multiple knowledge systems to help build the necessary resilience and adaptation strategies to ensure the long-term sustainability of mountain-based communities, economies and ecosystems.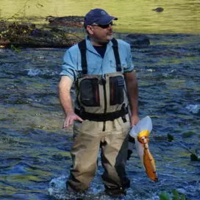 Frederick J. Wrona
UNESCO Chairholder
Addressing these questions will lead to:
Predictions and modelling
Climate change predictions and flood and drought forecast models can be tested and improved.
Mitigation
Climate change mitigation measures, including agricultural, forest and terrestrial and aquatic ecosystem management, can be carefully evaluated at an unprecedented scope.
Resilience
Community strengths, vulnerabilities, and strategies can be assessed with a view to enhanced resilience.
Global application
These uniquely comprehensive models can also be applied to high mountain communities globally to predict changes in climate, ecosystems, water, health, and wellbeing.
Relationships with Indigenous communities
Cultural, scientific and environmental understanding through knowledge braiding and the fostering of mutually respectful relationships between Indigenous communities and westerners, utilizing the health of the watersheds on Indigenous lands as a unifying call to action.
Networks
Mountain-based, environment and water observation networks with communities to observe and monitor changes to the aquatic ecosystems. These observations will form a current baseline against which threats can be assessed and documented by both Indigenous and non-Indigenous researchers, as co-developers and partners, especially those related to current and future climate change in the region.
Co-learning and collaboration
Creation of co-learning and data management centres for Indigenous and non-Indigenous collaborators working together in the development of protocols/methods to ethically braid Indigenous and western science knowledge systems through cultural protocols.
This Chair represents a great opportunity to recognize the interdependencies that exist between water and people and to work with communities to build on and share locally appropriate sustainable solutions for a more equitable and sustainable world.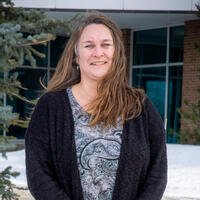 Corinne Schuster-Wallace
UNESCO Chairholder
In the last 10 years water issues have become much more visible, much more pressing. When a problem becomes very visible, it acquires a sense of urgency that demands concrete steps forward. I believe that academia can participate more in coming up with solutions to real world problems.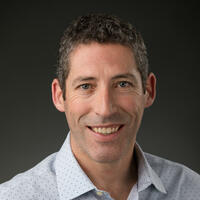 James MacPhee
UNESCO Chairholder
The UNESCO Chair Program
The UNESCO Chairs Network builds on collaboration to advance training, research, and program development in higher education. It builds connections among universities, civil society, local communities, researchers and policy-makers. To learn more, visit en.ccunesco.ca.
Chair co-lead and Primary Chairholder
FRSC, FRGS, Fellow AGU, Canada Research Chair in Water Resources and Climate Change
Distinguished Professor of Geography & Planning, University of Saskatchewan
Canmore, AB, Canada
Dr. John Pomeroy's research area is in mountain snow and ice hydrology observations, processes and modelling in relation to mountain hydrology, regional water resources, climate change, water quality and vegetation/ecosystem change. His research relates to all three major questions of the chair.
Dr. Pomeroy is Director of the Global Water Futures Programme – the largest university-led freshwater research project in the world.  He is the UNESCO Chair in Mountain Water Sustainability, Canada Research Chair in Water Resources and Climate Change, Distinguished Professor of Geography, and Director of the Centre for Hydrology and the Canmore Coldwater Laboratory at the University of Saskatchewan.  His primary research interests are in cold regions hydrology and water quality with an emphasis on snow processes, and the development of novel observational and modelling techniques. Dr. Pomeroy has authored over 400 research articles and several books that have been cited over 23,000 times.
Chair co-lead
Professor and Svare Research Chair in Integrated Watershed Processes
Dept. of Biological Sciences, Faculty of Science, University of Calgary
Calgary, AB, Canada
Dr. Wrona's research interest include: assessing the role of climate variability and change on the cryosphere and cascading hydro-ecological impacts on freshwater ecosystems; advancing transdisciplinary methods to predict the effects of multiple environmental stressors on the sustainability of mountain-based and cold regions watersheds; and working with indigenous knowledge holders and local communities, co-develop new environmental monitoring and assessment approaches to assess aquatic ecosystem health.
Current areas of research focus are on the Mackenzie River Basin in western Canada and the Bow River watershed in Alberta. 
Dr. Wrona received a BSc in Environmental Biology in 1977 and a PhD in Aquatic Ecology in 1982 from the University of Calgary. He has >30 years of experience leading or contributing to environmental research and monitoring programs addressing regional, national and international environmental issues related to: climate impacts on freshwater ecosystems; cold regions hydro-ecology; multiple stressor and cumulative effects assessments; ecotoxicology; and environmental monitoring program design.
He was the inaugural Chief Scientist and Assistant Deputy Minister (Environmental Monitoring and Science Division) for the Department of Alberta Environment and Parks and was the Vice-President and Chief Scientist at the Alberta Environmental Monitoring and Evaluation Agency. During his previous 20+ year career with Environment and Climate Change Canada, Dr. Wrona held multiple research and senior scientific roles; including serving as the Canadian Head Delegate to the Arctic Council - Arctic Monitoring and Assessment Programme (AMAP) and to the UNESCO International Hydrology Programme (IHP).  
He has been a member of numerous Canadian and International scientific panels and Boards, held academic appointments at several Canadian and European Universities, and is the recipient of numerous national and international distinctions and awards for his research and scientific program leadership. 
Canada Research Chair in Integrated Knowledge, Engineering and Sustainable Communities
Assistant Professor, Department of Civil and Sustainable Engineering, Schulich School of Engineering, University of Calgary
Calgary, AB, Canada
Dr. Black's focus is to engage in a cross-disciplinary research platform, incorporating technical civil and environmental engineering principles and research, with policy and socio-economic components, focusing on sustainable infrastructure for healthy and resilient communities.
Infrastructure design and management are critical to supporting sustainable development in Indigenous communities across Canada. But the current state of infrastructure—such as wastewater and solid waste treatment—in these communities is dire. It's not only aging, obsolete and inadequate, but sometimes non-existent. As Canada Research Chair in Integrated Knowledge, Engineering and Sustainable Communities, Dr. Kerry Black is working to come up with concrete ways to change that.
Black and her research team are searching for solutions that integrate social, economic and environmental concerns as well as Indigenous experiences and perspectives. Her goal is to advance integrated knowledge systems in order to effectively address the infrastructure challenges facing Indigenous communities. Ultimately, her research could lead to community-led approaches that will improve infrastructure engineering in Canada as a whole.
James McPhee, Civil Eng, PhD
Department of Civil Engineering, Faculty of Physical and Mathematical Sciences, University of Chile
Santiago, Chile
McPhee's research area pertains to the hydrology of mountainous regions, specifically snow and glacier hydrology. He is interested in the physical mechanisms that drive the temporal and spatial variability of water resources and in novel ways to integrate models and data to develop predictions relevant and usable by local communities and decision makers.
Prof. James McPhee is a civil engineer with mention in Hydraulic, Sanitary and Environmental Engineering from the Universidad de Chile and a PhD in Water Resources Engineering from the University of California, Los Angeles, United States. He is Head Professor of the Universidad de Chile and an academic of the Department of Civil Engineering.
He was director of the Department of Civil Engineering, and member of the academic council of the same department, among other administrative positions. He has served as Vice-Dean of the FCFM since 2017.
His areas of interest are mountain, snow and glacier hydrology and the sustainability of water resources management.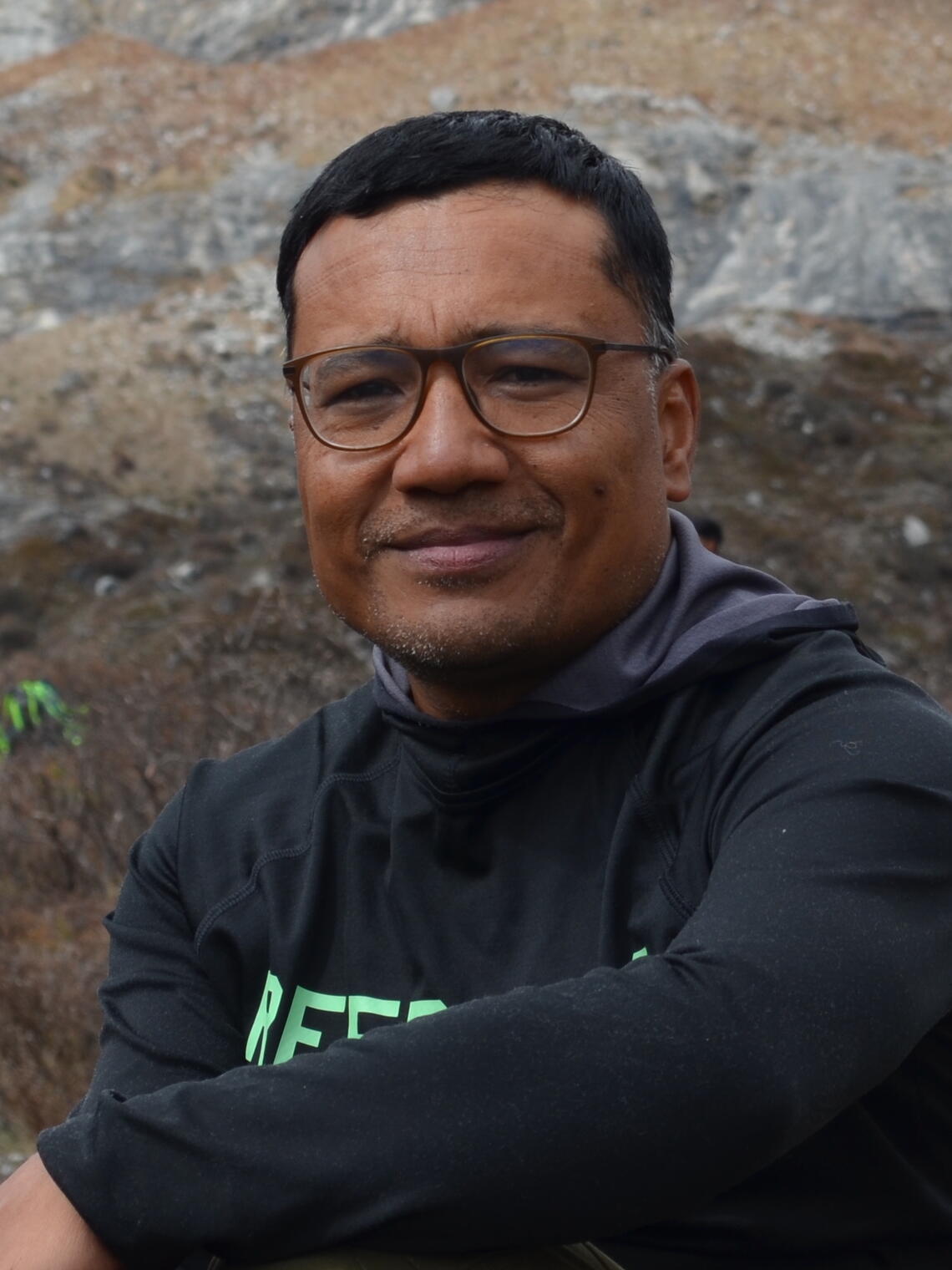 Associate Professor of Hydrometeorology, Tribhuvan University
Kirtipur, Nepal
Dr. Pradhananga is working on making 'useful' information and data on weather, climate, water, and the environment - 'usable' to the public through research, capacity building, and awareness in these fields and to build resilience to weather and hydroclimate extremes and disasters. He applies students-teachers-scientists-community (STSC) networks in these approaches. He hopes to work with the chairholders from Canada and Chile on education (training) for young researchers on linking water and climate science to society. 
Dr Dhiraj Pradhananga is an Associate Professor of hydrometeorology at Tribhuvan University, Nepal. He started his professional career as a meteorologist at the Department of Hydrology and Meteorology, Government of Nepal (1995-1998). He received his master's degrees from Tribhuvan University in meteorology and the University of Melbourne, Australia in Environment and a PhD degree from the University of Saskatchewan, Canada in glacier hydrology. He also did postgraduate diplomas in hydrology (Indian Institute of Technology Roorkee, India) and in the management of the environment (Maastricht School of Management, The Netherlands).
His work interests are in making useful information usable in water, weather, climate, and the environment sectors. He believes in teamwork and gets involved in students-teachers-scientists-communities (STSC) networks and focuses on capacity building of recent graduates and young professionals. He has led and collaborated in several research, capacity building and awareness projects. He is the President of two NGOs namely The Small Earth Nepal (SEN) and Centre of Research for Environment, Energy and Water (CREEW).
Corinne Schuster-Wallace, PhD
Associate Professor, Department of Geography and Planning, University of Saskatchewan
Visiting Professor, University for Peace, Costa Rica
Saskatoon, SK, Canada
Dr. Schuster-Wallace's research utilises a coupled systems approach to water-related human health in rural, remote, and marginalised communities. Her work integrates university and community, and research, practice, and teaching. Coupling environmental and social systems provides a comprehensive understanding of socio-environmental determinants and how inequities and intersectionality along with knowledge, attitudes, and practices affect health and wellbeing. This requires diverse, disaggregated data and research that span disciplines and are grounded in community, Traditional Knowledge, and modern science. 
Dr. Corinne Schuster-Wallace has broad experience at the water-health nexus including linkages with gender, climate change, and sustainable development. She is a water-health researcher within Global Water Futures program, member of the Global Institute for Water Security and Centre for Hydrology, and faculty member in the Department of Geography and Planning at the University of Saskatchewan. She is the founder of Women Plus Water, an international initiative helping bridge gender inequity gap in science.
Previous positions include adjunct faculty status at McMaster University, Queen's University, and the University of Waterloo in Canada; Senior Research Fellow (water-health) in the Water and Human Development Programme at the United Nations University Institute for Water, Environment and Health (UNU-INWEH), Research Associate in the School of Engineering at the University of Guelph (Canada), and a water-environment specialist for the Public Health Agency of Canada. In addition to publications across many different media, Corinne consulted to the Provincial Commission of Inquiry (Part II) into the Walkerton, Ontario (Canada) drinking water tragedy of 2000.
Nepal is highly vulnerable to the impacts of climate change due to its climate and bio-geological setting. These impacts are exacerbated by the country's challenges with resources, technology, and infrastructure. I hope the UNESCO chair will bridge Nepal with Canada and Chile to learn from each other. 
Dhiraj Pradhananga
UNESCO Chairholder