Training and education
Quality assurance for clinical trials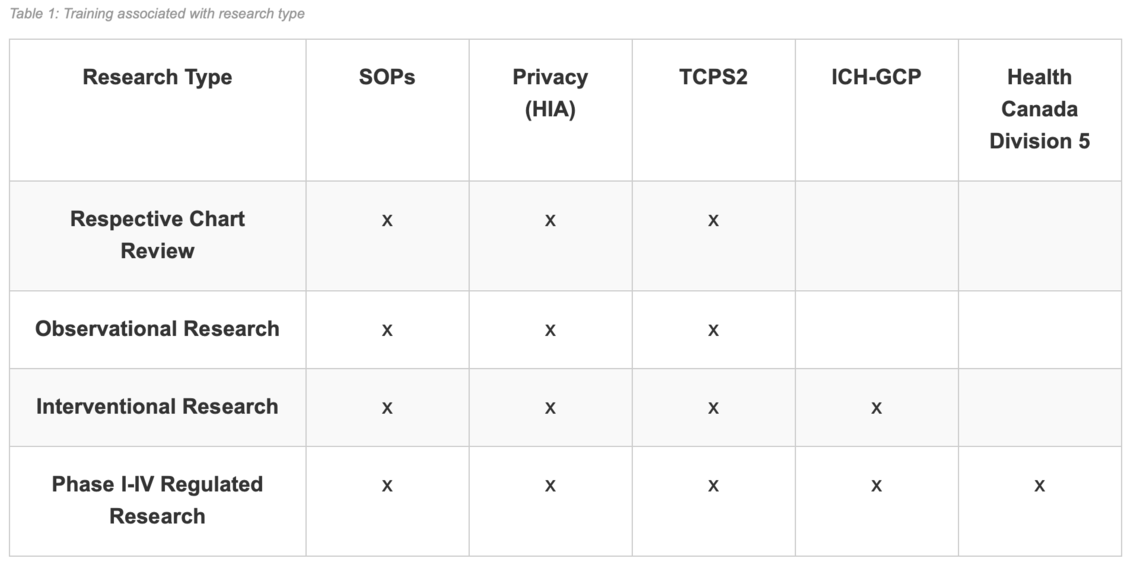 As a member of N2, the University of Calgary is pleased to announce the following CITI-Canada courses that are available:
ICH-GCP 
ICH-GCP Refresher
Health Canada Division 5 
Responsible Conduct of Research (RCR)
Transportation of Dangerous Goods TDG/IATA
Biomedical Research Ethics 
Social and Behavioural Research 
Clinical Research Coordinator
When registering for a CITI account (https://www.citiprogram.org), please ensure that you choose "University of Calgary" for your institution. 
Refer to the FAQ for more information about registering for a CITI Canada account. 
Working with Tri-Council, the University of Calgary is committed to ensuring our research community operates from a strong, ethical foundation. With the release of the updated Tri-Council Policy Statement 2, a training tool was launched: the Course on Research Ethics (CORE) Tutorial. Adhering to the TCPS2 guidelines helps foster a community of conscientious researchers who carry out research in an ethically sound environment and are aware of how to ethically conduct research involving humans.
Retroactive to 2012, ethics applications require the CORE Tutorial certificate.
Researchers must self-register (please use your institution email address, e.g. [yourname]@ucalgary.ca) and complete the tutorial.
Once the tutorial is complete and you are issued a certificate, include your certificate in your application in IRISS.