Optimizing treatments for each patient
At UCalgary, our researchers and students are creating solutions that will transform patient care. Highlights include:
Adrian Shellard
We are living through a revolution in health. Precision imaging and treatment, and precision public health, are coming faster than you may think. We are moving toward the personalization of medicine, focusing on the patient as an individual, rather than one-size-fits-all medicine.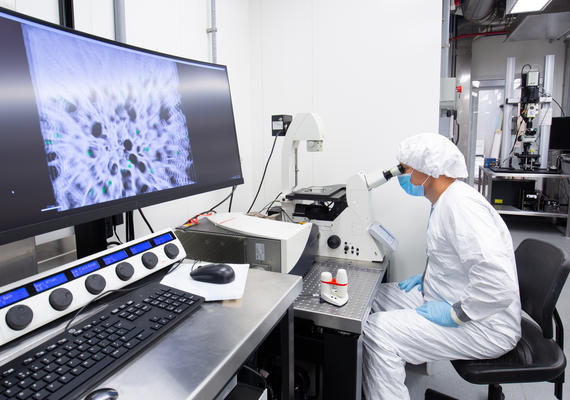 Researchers to study SARS-CoV-2 and tuberculosis in vivo
Canada Foundation for Innovation awards UCalgary almost $10M for lab upgrade to study pathogens in containment level 3 lab
The CSM Precision Health Program was designed to meet the professional development needs of current and future healthcare practitioners across Canada and internationally. 
Students can choose from four specializations that are designed to enhance their potential as health-care leaders in the areas of precision medicine, quality and safety, health professional education, and innovation and entrepreneurship.
The program's connections to community, health care and industry partners will strengthen the participants' networks while offering new opportunities for professional development.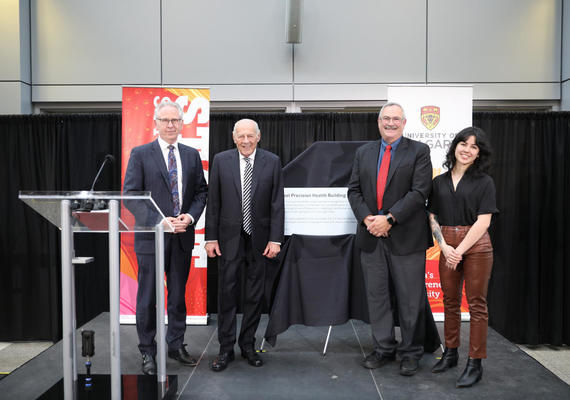 Inspiring philanthropic contribution to precision health
University introduces the newly named Cal Wenzel Precision Health Building on Foothills campus