CARA West 2019
Engaging Our Communities
Banff, Alberta | November 27-29, 2019
November 2019
November, 27, 28, & 29
Banff, Alberta
Banff Centre for Arts and Creativity
Join us in the heart of the Rocky Mountains at the Banff Centre as we focus on Engaging Our Communities.
We look forward to honouring, sharing, celebrating, and invigorating the community of research administrators from across the region as we exchange knowledge and resources and come together to empower the research enterprise.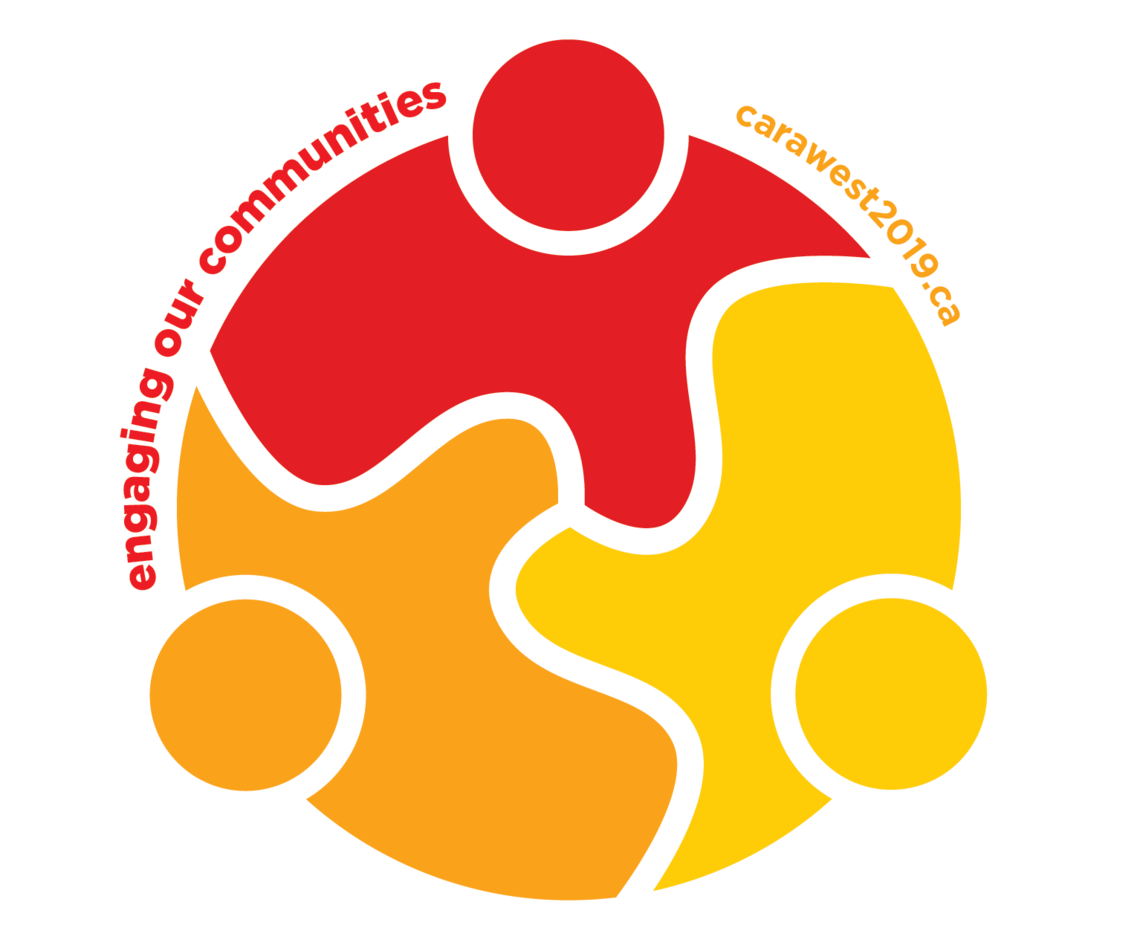 Use code CARAWEST2019 to receive a 15% discount on the Banff Airporter's scheduled shuttle service between the Calgary Airport and Banff Centre. Book Now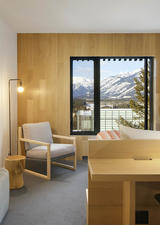 Banff Centre Accomodations
Accommodations are priced as follows:
Two-Bedded Room: Single Rate $184.00 CAD

Two-Bedded Room: Double Rate $92.00 CAD

One-Bedded Room: Double Rate $82.00 CAD

SOLD OUT One-Bedded Room: Single Rate $164.00 CAD
Please note these prices do not include a compulsory nightly charge of $15 facility fee, 5% GST, 4% Alberta Tourism Levy and 2% Tourism Improvement Fee.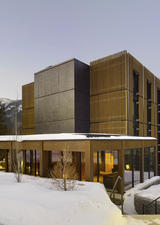 Off-Site Accomodations
Under the terms of the University of Calgary's master contract with the Banff Centre, any delegate not staying at the Banff Centre will be assessed an Off-Site Delegate Fee of $31.50/day. The Off-Site Delegate Fee provides access to parking on campus, use of wi-fi, and access to Banff Centre facilities: indoor swimming pool, indoor hot tub, steam room, climbing gym (equipment can be rented), full court gym, fitness room and library.
Keynote Speakers
CARA West Conference welcomes speakers Dr. Pete Dawson on November 28 and Dr. Sheri Madigan on November 29.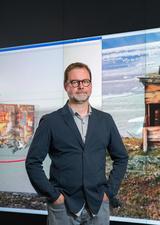 Dr. Pete Dawson with Alireza Farrokhi
Dr. Dawson is an archaeologist who specializes in the digital preservation of heritage sites in Alberta and the Canadian Arctic – especially those at risk due to the impacts of human-caused climate change and destruction. He has partnered with Provincial and Federal Government Agencies and Indigenous Communities on over 20 digital heritage projects. Dr. Dawson is the Creator and Director of the Alberta Digital Heritage Archive – an online repository of digital heritage data from across Alberta. He has conducted archaeological and heritage-related research for over two decades in Alberta, the Yukon and Nunavut. Dr. Dawson is presently Interim Head of the Department of Anthropology and Archaeology.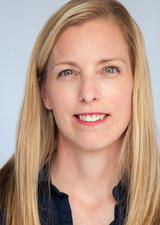 Dr. Sheri Madigan
Dr. Madigan is an Associate Professor and holds a Canada Research Chair in Determinants of Child Development. She joined the Department of Psychology at the University of Calgary in 2015 and is currently directing the Determinants of Child Development Lab, a lab that is dedicated to conducting research on the multidimensional influences that shape children's developmental trajectories. Dr. Madigan is a principal-investigator on several research projects on children's development supported by the Social Sciences and Humanities Research Council (SSHRC), Canada Research Chairs (CRC) program, and the Alberta Children's Hospital Foundation.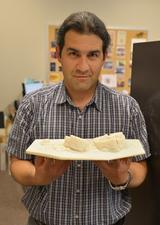 Alireza Farrokhi
Alireza Farrokhi is Head of Conservation and Construction Services for the Alberta Government. He and his unit are responsible for managing and maintaining heritage sites throughout the Province. Since 2016, Mr. Farrokhi has collaborated with Dr. Dawson on a number of digital heritage projects, including the Brooks Aqueduct National and Provincial Historic Site and the Okotoks "Big Rock."
Session topics will include:
Engaging Communities for Effective Peer Review

Evaluating Early Career Investigator Eligibility

Supporting Indigenous Research

An Overview of EU Funding Programs

Project Management

Reporting and Metrics for Polytechnics and Colleges

Fostering Applied Research Culture and Capacity

US Federal Single Audit

Research Information Security

What Constitutes True Grantsmanship

CARA's Research Administration Certificate at Mohawk College
Conversation Streams:
Contracts & Legal Matters

College and Polytechnic Research Management

Ethics 101 for Research Administrators

Finance and Reporting

Research Prizes and Award Nominations: Practices and Challenges (featuring a delegate from the Royal Society of Canada)
Nov. 27, 2019
Check-in at Banff Centre and Conference Registration
Dinner sign-up available
4:00 pm – 5:30 pm 
Nov. 27, 2019
Welcome Reception
5:30 pm – 7:00 pm MST
Nov. 28, 2019
Conference Sessions
7:30 am – 5:15 pm
Nov. 28, 2019
Gala Dinner
6:30 pm – 9:00 pm 
Nov. 29, 2019
Conference Sessions
7:30 am – 3:45 pm 
The University of Calgary is a comprehensive academic and research institution, with a mission to discover new knowledge and translate our discoveries into applications that provide benefits to our local, national and international communities.
Stay connected
Sign up to receive CARA West 2019 email updates, including:
registration and program details
visitor information
keynote speaker announcement
This is not a registration form.
Thanks! You'll get a confirmation email shortly.
Collection of personal information
Your personal information is collected under the authority of section 33(c) of the Freedom of Information and Protection of Privacy Act, and is required for updating your email subscription preferences. If you have any questions about the collection or use of this information, please contact the Office of Advancement at digital@ucalgary.ca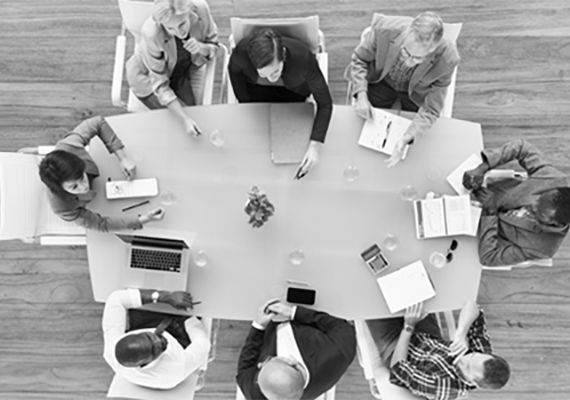 Join CARA
The Canadian Association of Research Administrators (CARA) is a national voice for research administrators in Canada.
With more than 1,000 members, this professional organization's strength is in its diversity and comprehensive approach to research administration.
Please reach out to our organizing committee with any questions and suggestions: