Student Deadline: 11:59 pm MST Friday, February 3, 2023
Supervisor Deadline: 11:59 pm MST Friday, February 10, 2023

Note for Non-UCalgary students: The Request for UCID webform will close 9AM Wednesday, Feb 1. Due to high request volume, processing can take 1-2 business days. 
If you are a supervisor, or potential applicant, and have any questions, please contact rsotrainee@ucalgary.ca
Alberta Innovates Summer Research Studentships are available at the University of Calgary. They provide opportunities for motivated undergraduate students with exceptional academic records with a focus on cross-disciplinary training in health and emerging tech (e.g., ICT/digital) at the University during the summer months. The award is meant to encourage students to consider pursuing formal training and a career in Alberta's research and innovation (R&I) ecosystem. The award consists of a stipend only.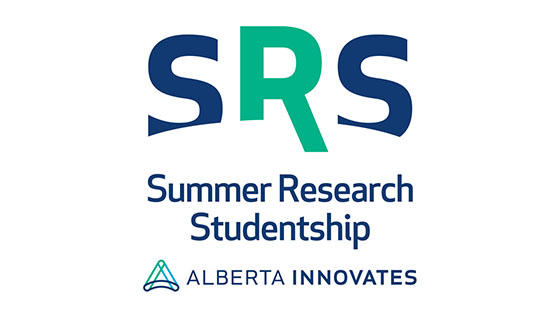 Students will receive a stipend of $1,875 per month for 8, 12, or 16 weeks. The studentship must be held during the period of May to August.
Alberta Innovates does not provide additional funds for health-care benefits. The payment of such benefits is the responsibility of the awardee.
Students must approach and secure approval of a faculty supervisor at the University of Calgary.
A supervisor must be actively engaged in health-oriented research. Students may apply with a supervisor outside of their home faculty (all faculties are eligible).
The supervisor may sponsor no more than two summer students per year for Alberta Innovates, PURE, and O'Brien Centre Summer Student funding, and each student must have a separate project.
Students who meet one of the following criteria are eligible to apply:
registered in full-time studies in an Alberta-based undergraduate degree program with a minimum 3.2 GPA;
registered in a full-time undergraduate degree program outside of Alberta with a minimum 3.2 GPA, and desiring to engage in research during the summer at the University of Calgary;
registered full-time in an M.D. program with a minimum 3.2 GPA, and who may also hold an undergraduate or graduate degree;
exceptional graduating (i.e., grade 12) high school students with a minimum 85% average and a clear interest in pursuing a health research career; or
Students in their last semester may apply, as long as they are enrolled as an undergraduate or MD student at the time of application, and are not entering a graduate program during the term of the award.
Proposed projects must be in an area of health-related research. 
NOTE: as faculty members are only permitted to support two (2) student applications per year for this competition it is the student's responsibility to ensure their chosen supervisor has approved their application and is aware of this restriction.