Student Deadline: 11:59 pm MST Friday, February 3, 2023
Supervisor Deadline: 11:59 pm MST Friday, February 10, 2023
**NEW FOR 2023**
Please visit the common application system to submit your application for the internal selection process.
Note: External applicants must request a UCID in order to access the application. Refer to Important Application Information for Non-UCalgary Students section below. 

The Request for UCID webform will close 9AM Wednesday, Feb 1. Due to high request volume, processing can take 1-2 business days.
The NSERC USRA program provides support for research work experience in the natural sciences and engineering. Undergraduate students work full-time on a research project for 16 consecutive weeks on a full-time basis in a term (Fall, Winter or Summer) with a faculty member.
The NSERC USRA program is allocation based with limited number of awards available.
To be eligible, supervisors must be authorized to independently supervise students. The suitability of the supervision will be evaluated as part of the selection process.
Questions regarding selection of a supervisor should be directed to the departments. For Cumming School of Medicine, direct questions to the Bachelor of Health Sciences Office.
Subject matter for the USRA research project must fall in one or more natural sciences or engineering disciplines and cannot be health sciences related.
Applications will be assessed on the following three criteria:
Academic record
Research aptitude
Expected quality of the training to be received
Students will apply through Award Spring for the internal NSERC USRA selection process. Successful applicants will be notified and directed to complete form 202 Part I and II for submission in the NSERC online portal.
A student may submit one (1) application with one (1) supervisor only per competition.
Due to the limited number of awards, supervisors will be limited to two awards during the competition.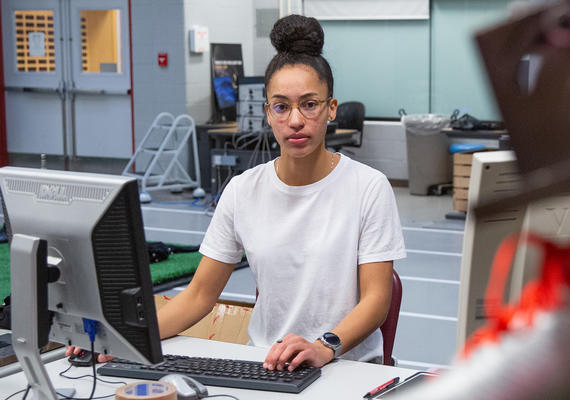 New funding for Black undergraduate student research with USRA
To reduce racial inequities in research opportunities, the Canadian Institutes of Health Research (CIHR) and Social Sciences and Humanities Research Council (SSHRC) are implementing a new Undergraduate Student Research Award (USRA) program in 2023 to support Black students in summer research projects in health research or social sciences or humanities research. Students must apply using the same common application form.
 
In addition, the Natural Sciences and Engineering Research Council (NSERC) announced additional federal government funding to support Black undergraduate students in summer research projects. All applications from students of Indigenous and/or Black heritage who meet the eligibility requirements will be put forward to NSERC for funding.