The Alberta Innovates High School Youth Researcher Summer (HYRS) Program is an opportunity for motivated and exceptional Grade 11 students to gain first-hand experience with biomedical and health research, and introduce them to career opportunities in research. The connections that students make during the HYRS program are invaluable.  
HYRS is not just a laboratory experience – it is a well-rounded program focused on Grade 11 students. Cohort programming involves tours of the campus and other research facilities, guest lectures on health research and related careers, and other educational sessions from current university students. On the last day of the program, students will present on their research project at an Open House event. 
The award is meant to encourage students to consider pursuing formal training and a career in health research and innovation. HYRS is a six-week program that runs from early July to mid-August each summer. The award consists of a $3,000 stipend.
We continue to monitor the COVID-19 situation in Calgary and on campus. At this time, HYRS will continue to run in-person.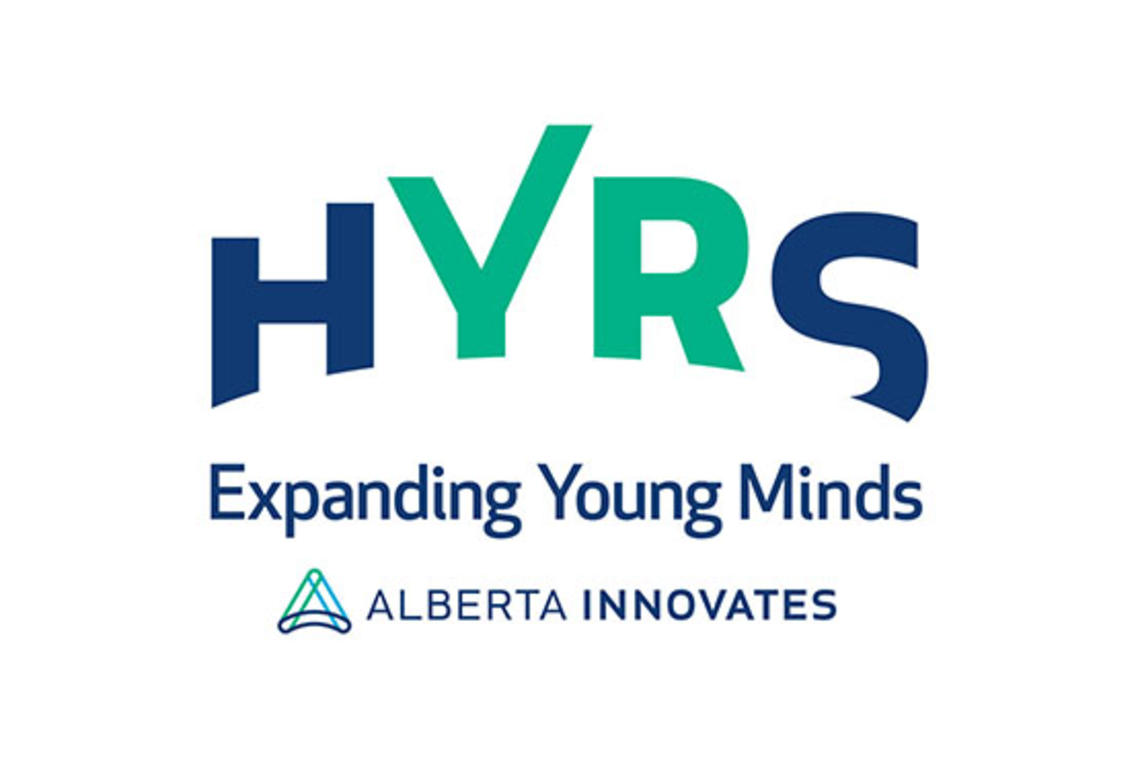 Read everything
Read all sections of this page to ensure eligibility, and download and read the application guidelines below.
Identify references
Arrange for two teachers (two science teachers, or one science and one math teacher) and one community member to provide references.
Complete application
Review and complete all sections of the online application form. We STRONGLY recommend students submit their portion of the application 1-2 weeks in advance of the deadline.
Students will receive a stipend of $3,000 for 6 weeks of engaging in research from early July to mid-August.
To be eligible, students must:
Currently be registered as a grade 11 student at a central Alberta high school. This includes all high schools south of Red Deer to north of, but not including, Claresholm. Students in or south of Claresholm should apply to the University of Lethbridge. Students north of Red Deer should apply to the University of Alberta.
Have a clear interest in pursuing a health research career.
Have a minimum of 85% standing in each of Math-20-1 or 20-2, Biology 20, and one other grade 11 science. Transcripts and interim reports must be provided as proof.
Comply with current COVID-19 public health measures.
A maximum of 2 students per high school will be selected for the Alberta Innovates Heritage Youth Researcher Summer program.
| First Name | Last Name | High School | Mentor | Year |
| --- | --- | --- | --- | --- |
| Aaliyah | Pirani | Western Canada High School  | Dr. Julio Garcia Flores | 2023 |
| Aleesha | Rasheed | Foundations for the Future Charter Academy High School | Dr. Laura Sycuro | 2023 |
| Andrea | Li | Sir Winston Churchill High School | Dr. Yuan Xu | 2023 |
| Anson | Ma-Phan | École Secondaire Notre Dame High School | Dr. Ranita Manocha | 2023 |
| Caitlin  | Liang | West Island College | Dr. Ethan MacDonald | 2023 |
| Diya  | Sharma | Renert School | Dr. Glen Hazlewood | 2023 |
| Jack | Levy | Queen Elizabeth High School | Dr. Hude Quan | 2023 |
| Jana | Abdelrahman | John G. Diefenbaker High School | Dr. Julio Garcia Flores | 2023 |
| Jibola | Isinkaye | Renert School | Dr. Amin Komeili | 2023 |
| Laura | Curran | St. Mary's Senior High School | Dr. Susan Graham | 2023 |
| Lavindu | Senadheera | Queen Elizabeth High School | Dr. Stephanie Wilson | 2023 |
| Lily | Li | Robert Thirsk High School | Dr. Naweed Syed | 2023 |
| Luke | Xiu | Sir Winston Churchill High School | Dr. Faizal Abdul Careem | 2023 |
| Mustafa | Yaseen | Ernest Manning High School | Dr. Walter Herzog | 2023 |
| Naomi | Dyck | Calgary French and International School | Dr. Aravind Ganesh | 2023 |
| Pareen  | Cheema | Foundations for the Future Charter Academy High School | Dr. Walter Herzog | 2023 |
| Queenie | Wang | Dr. E.P. Scarlett High School | Dr. Cezar Gavrilovici | 2023 |
| Ramih | Haque | Westmount Charter School | Dr. Yunyan Zhang | 2023 |
| Ruoxi | Qu | Bow Valley High School | Dr. Susan Kutz | 2023 |
| Ruth | Pop | Dr. E.P. Scarlett High School | Dr. Laura Curiel | 2023 |
| Saanvi | Sidhu | Ernest Manning High School | Dr. Laura Curiel | 2023 |
| Shawn | Wang | Webber Academy | Dr. Ethan MacDonald | 2023 |
| Toluwanimi | Oke | Webber Academy | Dr. Sandra Dumanski | 2023 |
| Vicky  | Shi | Western Canada High School  | Dr. Satish Raj | 2023 |
| Yeabsera | Ephrem | John G. Diefenbaker High School | Dr. Robert Rose | 2023 |
| Zan | Tian | St. Joseph's Collegiate | Dr. Sarah Manske | 2023 |
| Aarushi | Bhargava | Renert School | Dr. Maryam Badv | 2022 |
| Adhira | John | Notre Dame High School | Dr. Yuan Xu | 2022 |
| Amy | Mills | St Joseph's Collegiate | Dr. Richa Pandey | 2022 |
| Andy | Liu | Sir Winston Churchill High School | Dr. Quan Long | 2022 |
| Arushi | Sharma | Queen Elizabeth High School | Dr. Richard Frayne | 2022 |
| Breanna | Morgan | Rundle Academy | Dr. Susan Graham | 2022 |
| Eva | Xia | Westmount Charter School | Dr. Laura Curiel | 2022 |
| Fatema | Hassan | Lester B. Pearson High School | Dr. Julio Garcia Flores | 2022 |
| Harris | Park | Ernest Manning High School | Dr. Kara Murias | 2022 |
| Jiya | Jakher | Queen Elizabeth High School | Dr. Keekyoung Kim | 2022 |
| Jordan | Inverarity | Springbank Community High School | Dr. Juliet Guichon | 2022 |
| Kaleigh | Major | St. Francis High School | Dr. Jason Werle | 2022 |
| Katrina | Wang | Rundle College Senior High School | Dr. Paul Arnold | 2022 |
| Kayla | Chow | Robert Thirsk High School | Dr. Deinera Exner-Cortens | 2022 |
| Kiran | Bowron | St. Martin de Porres | Dr. Ethan MacDonald | 2022 |
| Lily | Koochak | Webber Academy | Dr. Naweed Syed | 2022 |
| Luca | Opresnik | Westmount Charter School | Dr. Faizal Abdul Careem | 2022 |
| Nikhil | Srivalsan | Webber Academy | Dr. Walter Herzog | 2022 |
| Selma | Abdulkadir | Brooks Composite High School | Dr. Juliet Guichon | 2022 |
| Si Chen | Pan | Sir Winston Churchill High School | Dr. Jillian Miller | 2022 |
| Thomas | Schmidt-Bellach | J.T. Foster High School | Dr. Grant Gordon | 2022 |
| Umaiza | Hussain | Dr. E.P. Scarlett High School | Dr. Joseli Macedo | 2022 |
| William | Zhang | Sir Winston Churchill High School | Dr. Samuel Pichardo | 2022 |
| Zainab | Majid | John G. Diefenbaker High School | Dr. Alan Martino | 2022 |
| Anastasia | Karagiannis | Bishop Carroll High School | Dr. Naweed Syed | 2021 |
| Ankita | Chaturvedi | Sir Winston Churchill High School | Dr. Julio Garcia Flores | 2021 |
| Aria | Appoo | Rundle College Senior High School | Dr. Ranjani Somoyaji | 2021 |
| Chimnyelu (Nanya) | Anyaduba | Lindsay Thurber Comprehensive High School | Dr. Juliet Guichon | 2021 |
| Colin | Loe | Holy Trinity Academy | Dr. Jun Yan | 2021 |
| David | Girgis | St. Francis High School | Dr. Guang Yang | 2021 |
| Diana | Davis | Webber Academy | Dr. Yunyan Zang | 2021 |
| Elena | Bakker | Lindsay Thurber Comprehensive High School | Dr. Sabine Gilch | 2021 |
| Emily | Yi | Henry Wise Wood High School | Dr. Samuel Pichardo | 2021 |
| Erica | Yakubu | Robert Thirsk High School | Dr. Walter Herzog | 2021 |
| Firdaus | Sadid | Ernest Manning High School | Dr. Ranita Manocha | 2021 |
| Ifeolu | Owojori | St. Martin de Porres High School | Dr. Saied Jalal Aboodarda | 2021 |
| Isabella | Lagman | Bishop O'Byrne High School | Dr. Karen Benzies | 2021 |
| Jason | Xie | Sir Winston Churchill High School | Dr. Sarah Manske | 2021 |
| Jorrell | Templeton | George McDougall High School | Dr. Walter Herzog | 2021 |
| Kaisha | Snyder | W.H. Croxford High School | Dr. Svetlana Yanushkevich | 2021 |
| Liam | Ross | West Island College | Dr. Paul Arnold | 2021 |
| Liam | Sjodin | Brooks Composite High School | Dr. Laura Curiel | 2021 |
| Livia | Ion | Western Canada High School | Dr. Susan Kutz | 2021 |
| Mari | Wilson | Queen Elizabeth High School | Dr. Carolyn Emery | 2021 |
| Muhammad (Haseeb) | Tahir | James Fowler High School | Dr. Carolyn Emery | 2021 |
| Natalie | Toltesi | Bishop Carroll High School | Dr. Svetlana Yanushkevich | 2021 |
| Orchee | Haque | Westmount Charter Mid-High School | Dr. Susan Graham | 2021 |
| Peicheng (William) | Zhou | Westmount Charter Mid-High School | Dr. Kamran Yusuf | 2021 |
| Raneet | Kahlon | John G. Diefenbaker High School | Dr. Svetlana Yanushkevich | 2021 |
| Sophia | DeLuca | Strathcona-Tweedsmuir School | Dr. Patricia Tang | 2021 |
| Xincong | Li | Western Canada High School | Dr. Quan Long | 2021 |
| Yiwen (Eva) | Wang | Robert Thirsk High School | Dr. Faizal Abdul Careem | 2021 |
| Adam | Gulamhusein | Robert Thirsk High School | Dr. Zelma Kiss | 2020 |
| Alicia | Lamb | Rundle College Jr/Sr High School | Dr. Kamran Yusuf | 2020 |
| Andrew | Xie | St. Francis High School | Dr. Samuel Pichardo | 2020 |
| Asiya | Arora | Sir Winston Churchill High School | Dr. Ranjani Somayaji | 2020 |
| Badra | Abbas | Sir Winston Churchill High School | Dr. Susan Graham | 2020 |
| Brian | Vo | Father Lacombe High School | Dr. Juliet Guichon | 2020 |
| Cassandra | Seal | Webber Academy | Dr. Steve Boyd | 2020 |
| Dhruva | Patel | Bert Church High School | Dr. Tanya Beran | 2020 |
| Heny | Panghulan | Notre Dame High School | Dr. Gabrielle Wilcox | 2020 |
| Isabella | Frey | Robert Thirsk High School | Dr. Paul Arnold | 2020 |
| Jerry | Zhou | Bishop Carroll High School | Dr. Laura Curiel | 2020 |
| Jessie | Shang | Western Canada High School | Dr. Ranita Manocha | 2020 |
| Kuljeet | Chohan | Westmount Charter School | Dr. Jun Yan | 2020 |
| Michael | Beaumont | St. Francis High School | Dr. Julio Garcia Flores | 2020 |
| Oyinda | Obigbesan | Calgary Christian High School | Dr. Karen Benzies | 2020 |
| Parthiv | Maneesh | Westmount Charter School | Dr. Doreen Ezeife | 2020 |
| Rachael | Peng | William Aberhart High School | Dr. Naweed Syed | 2020 |
| Salma | Zein | Joan Cardinal-Schubert High School | Dr. V Wee Yong | 2020 |
| Sarah | Sass | William Aberhart High School | Dr. Carolyn Emery | 2020 |
| Seleem | Badawy | Western Canada High School | Dr. Carol Huang | 2020 |
| Sumair | Shergill | Renert School | Dr. Marinka Twilt | 2020 |
| Tate | McGovern | West Island College | Dr. Susan Kutz | 2020 |
| Tony | Jiang | Henry Wise Wood High School | Dr. Guang Yang | 2020 |
| YJ | Dawood | Renert School | Dr. Jiami Guo | 2020 |
| Zain | Tariq | Foundations for the Future Charter Academy High School | Dr. Walter Herzog | 2020 |
| Abhay | Parmar | Foundations for the Future Charter Academy | Dr. Julio Garcia | 2019 |
| Aisha | Iqbal | Sir Winston Churchill High School | Dr. Hude Quan | 2019 |
| Andrew | Loe | Holy Trinity Academy | Dr. Marc Poulin | 2019 |
| Anwar | Subhani | Sir Winston Churchill High School | Dr. James McGhee | 2019 |
| Asmi | Multani | Lindsay Thurber Comprehensive High School | Dr. Walter Herzog | 2019 |
| Cecilia | Liu | Strathcona-Tweedsmuir School | Dr. Chad Bousman | 2019 |
| Chelsea | Wong | West Island College | Dr. Doreen Ezeife | 2019 |
| Claire | McPherson | Bishop Carroll High School | Dr. Patrick Whelan | 2019 |
| Connor | Lang | St. Francis High School | Dr. Susan Graham | 2019 |
| Elaha | Niazi | Queen Elizabeth High School | Dr. Christian Jacob | 2019 |
| Elena | Pan | Westmount Charter School | Dr. Jun Yan | 2019 |
| Emily | Evans | William Aberhart High School | Dr. Laura Curiel | 2019 |
| Hiten | Mahalwar | John G. Diefenbaker High School | Dr. Samuel Pichardo | 2019 |
| Ishaan | Cheema | Robert Thirsk High School | Dr. Karen Benzies | 2019 |
| Jacqueline | Seal | Webber Academy | Dr. Samuel Pichardo | 2019 |
| JT | Luterbach | Bert Church High School | Dr. Steve Boyd | 2019 |
| Kaila | Villarey | École Secondaire Notre Dame High School | Dr. Fiona Schulte | 2019 |
| Kailey | Beckie | St. Martin de Porres | Dr. Julio Garcia | 2019 |
| Luca | Galler | W.H. Croxford High School | Dr. Susan Lees-Miller | 2019 |
| Martina | Min | St. Francis High School | Dr. Lianne Tomfohr-Madsen | 2019 |
| Mary | Long | William Aberhart High School | Dr. Savraj Grewal | 2019 |
| Monica | Lopez | Westmount Charter School | Dr. Faizal Careem | 2019 |
| Nav | Gill | Chestermere High School | Dr. Ranjani Somayaji | 2019 |
| Pakeeza | Mushtaq | Brooks Composite High School | Dr. Naweed Syed | 2019 |
| Shounak | Ray | Webber Academy | Dr. Edwin Wang | 2019 |
| Aaron | Abraham | Webber Academy | Dr. Qingrun Zhang | 2018 |
| Abby | Hawken | Provost Public School | Dr. Mark Ungrin | 2018 |
| Allison | Guthrie | École Secondaire Notre Dame High School | Dr. Mark Ungrin | 2018 |
| Annabella | Bregazzi | Western Canada High School | Dr. Susan Graham | 2018 |
| Anuradha | Baishnob | Nelson Mandela High School | Dr. Dawn Kingston | 2018 |
| Aryan | Zawari | Chestermere High School | Dr. Steven Greenway | 2018 |
| Azin | Dolatabadi | Medicine Hat High School | Dr. Laura Sycuro | 2018 |
| Emily | Laycock | Crescent Heights High School | Dr. Kirsten Fiest | 2018 |
| Jackson | Cooper | William Aberhart High School | Dr. Naweed Syed | 2018 |
| Julia | Beaumont | St. Francis High School | Dr. Walter Herzog | 2018 |
| Katherine | Yuan | Western Canada High School | Dr. Stephanie Borgland | 2018 |
| Maggie | Thai | John G. Diefenbaker High School | Dr. Laura Curiel | 2018 |
| Mariam | Ali | West Island College (WIC) | Dr. Faizal Abdul Careem | 2018 |
| Mataea | Armstrong | W.H. Croxford High School | Dr. Guang Yang | 2018 |
| Peter | Gobran | St. Francis High School | Dr. Gerald Giesbrecht | 2018 |
| Serena | Zhang | Bishop Carroll High School | Dr. Jiami Guo | 2018 |
| Shyla | Bharadia | Foundations for the Future Charter Academy (FFCA) | Dr. Karen Benzies | 2018 |
| Simran | Sandhu | Renert School | Dr. Derek Exner | 2018 |
| Sunaina | Rangarajan | Renert School | Dr. Linda Duffett-Leger | 2018 |
| Thérèse | Poulin | William Aberhart High School | Dr. Marc Poulin | 2018 |
| Ye-Jean | Park | Webber Academy | Dr. Paul Mains | 2018 |
| Zainab | Ali | Westmount Charter High School | Dr. Tanvir Turin Chowdhury | 2018 |
| Anchita | Shonak | The Renert School | Dr. Roman Krawetz | 2017 |
| Arzina | Jaffer | Strathcona Tweedsmuir School | Dr. Eduardo Cobo | 2017 |
| Colette | Benko | St. Mary's High School | Dr. Aru Narendran | 2017 |
| Curtis | Ostertag | Springbank Community High School | Dr. Walter Herzog | 2017 |
| Jordan | Hassett | Chestermere High School | Dr. C. Adam Kirton | 2017 |
| Joseph | Girgis | St. Francis High School | Dr. Alexander Whalley | 2017 |
| Joshua | Huang | Sir Winston Churchill High School | Dr. Nicole Culos-Reed | 2017 |
| Katherine | Hovdestad | Westmount Charter School | Dr. Mark Ungrin | 2017 |
| Katherine (Xinyu) | Liang | Western Canada High School | Dr. Guang Yang | 2017 |
| Kayleigh | Yang | Western Canada High School | Dr. Marc Poulin | 2017 |
| Kiran | Sandhu | Forest Lawn High School | Dr. Mark Ungrin | 2017 |
| Lexi | Hill | Rundle College Jr./Sr. High School | Dr. Craig Jenne | 2017 |
| Richard | Peng | Queen Elizabeth High School | Dr. John Gilleard | 2017 |
| Rosie | Zhao | Queen Elizabeth High School | Dr. Campbell Rolian | 2017 |
| Simone | Campbell | John G. Diefenbaker High School | Dr. Quan Long | 2017 |
| Talia | Beckie | St. Martin de Porres High School | Dr. Aneal Khan | 2017 |
| Mackenzie | Aranas | Hugh Sutherland School | Dr. Susan Kutz | 2017 |
| Michael | Potemkin | Westmount Charter School | Dr. Tao Dong | 2017 |
| Onbee | Kim | Robert Thirsk High School | Dr. Susan Graham | 2017 |
| Rachel | Shuck | Heritage Christian Academy | Dr. Turin Tanvir Chowdhury | 2017 |
| Sarah | Lambros | Springbank Community High School | Dr. Gerald Pfeffer | 2017 |
| Srijal | Gupta | Robert Thirsk High School | Dr. Sabine Gilch | 2017 |