Great communities are anchored by great research universities.
For the first time, the University of Calgary has ranked in the top five of Canada's top research universities in Re$earch Infosource Inc.'s latest Top 50 Research Universities list released on Jan. 25, 2022. UCalgary is the youngest university in the top five.
As a Top 5 research university, we're committed to sharing new knowledge and discoveries generously. Our scholars are working to address society's challenges proactively and making a positive impact in the world around us. 
UCalgary's fifth-place rank among Canadian universities is based on the $457 million of sponsored research income generated in 2019-20. Since the submission of this data, UCalgary has also publicized the institution's 2021 sponsored research income total of $504 million — a 10.3 per cent increase over 2019-20.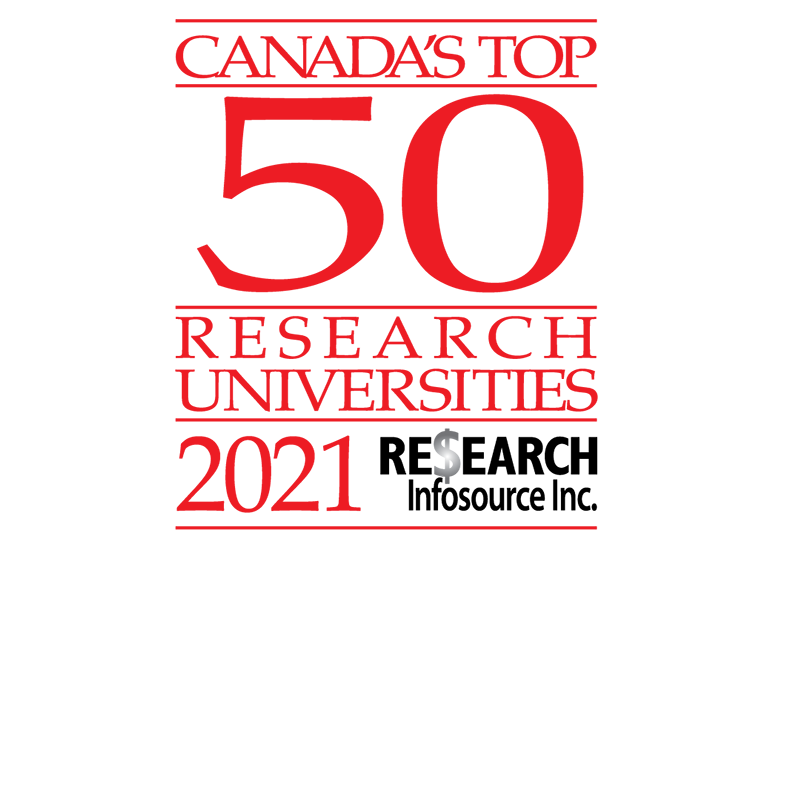 Take a minute to celebrate with us!
We're excited to share this milestone with our community. Watch our announcement video and learn more about what it takes to be a Top 5 research university. 
What do we mean by impact?
Dr. William Ghali, Vice-President (Research) shares UCalgary's commitment to research impact and the importance of engaging with the community for research. Watch the video to learn more. 
"When we announced our Eyes High vision to become recognized as a top-five research university, we knew it was an ambitious goal – but we also knew it was achievable. I am thrilled that this recognition is starting to be realized by objective ranking systems. I congratulate the campus community on this achievement. It was a collective effort, and we share in this success and all that will come next."
Dr. Ed McCauley
President and Vice-Chancellor
Spotlight on UCalgary Research
UCalgary study reveals likely source for a primary greenhouse gas on early Mars
Key discovery on habitability of Red Planet found by investigating rocks from Minnesota...